On this occasion I am pleased to announce, the addition to our catalog of autoflowering strains, a true wonder created by Advanced Seeds, Auto Skunk 47. Result of the combination between Auto Critical Mass and Auto Kaya 47. The result? One of the tastiest strains you have ever tasted.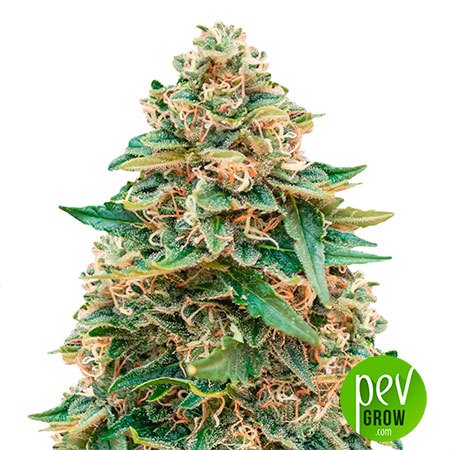 What does Auto Skunk 47 look like?
Auto Skunk 47, is a very grateful variety if you get a good dose of sunlight, becoming a plant with very good bearing, with long branches and open, which also develops a good central truncheon and its production is very similar to Kaya 47 for its thickness and density. A weed predominantly Indica to 80%.
Which is the taste of Auto Skunk 47?
Its taste is impressive, a real delicatessen for your taste buds, marked by a pleasant combination of citrus and sweet, combined with a caramel aroma.
Which is the effect of Auto Skunk 47?
The end of the day arrives, a hard day in the office where you have finished up tired of the boss, and his "bullshit" and there you are, sitting on the couch with a bestial desire to rest, but there's no way, you can't relax, but quiet because I have the best solution for you, Auto Skunk 47! This weed will help you relax and leave behind the stress, conciliating a deep and pleasant sleep, to sleep cannalover!
How do I plant Auto Skunk 47?
In indoor crops, it is important to control the temperature of the crop, this has to be between 20 and 28 º, if you are outdoors in winter or summer, you must install an air conditioner to maintain stable temperature. With pots of 11 liters you will be able to place up to 9 specimens per m2, in addition place it under the intensity of a HPS light of 600w and you will be able to collect up to 400 gr in 80 days from the germination.
In outdoor crops, it is very important to work a good substrate, and use a good fertilizer such as Top Veg Top Crop in the growth phase, is quickly absorbed and rich in humic and fulvic acids, and also helps your weed to strengthen against stress. Later in flowering the fertilizer that better works is Bio Bloom of Bio Bizz, and finally for the final fattening of buds, I love to use Brutal Buds. Its productivity is excellent, being able to collect up to 80 gr by plant.
Buy now Auto Skunk 47 at the best market price in your trusted online Growshop.
You may also be interested in: