100 day satisfaction guarantee
Discreet delivery worldwide
Unlimited cash on delivery
Description
Play Text to Audio
How long have you been looking for a variety of marijuana that can steal your heart again? Devil Cream Auto from Sweet Seeds will do it for sure. Among many of its qualities, it is capable of resisting cultivation in any climate in the world.
What is Devil Cream Auto cannabis plant like? 
It is an autoflowering strain mostly indica, short stature, flowering very fast and with a large productive capacity, whose rough branches will not have any problem in enduring without any help. It is ideal for those small crop spaces, which usually are difficult to exploit. 
What does Devil Cream Auto taste like? 
Its taste properties are of another level, a citrus taste of lemon, with some hints of incense and sweet fruit that will give you a 5 stars flavor.
Which effect does Devil Cream Auto have? 
Its effect is quite powerful and hard, perfect for going to sleep quietly, leaving problems aside and being able to enjoy a completely refreshing sleep, to charge batteries! 
How is Devil Cream Auto planted? 
In indoor crops, you must make sure that humidity does not rise and gets out of the recommended values, which are between 40% and 70%, because if you don't, you may have fungus and rot problems, because their flowers are dense and prone to it. To avoid it, keep a correct ventilation of the cabinet, even in the dark hours, and apply some pruning or tutors to it so that it opens a little and allows better the entrance of the light and the air. With 11 litre pots, you'll have more than enough and you'll be able to put 9 plants per m2. 
In outdoor crops, it likes the sun a lot but the truth is that as it has such a high resistance to attacks of pests and cold, you can also cultivate it in continental climates. To get its best version needs a few coconut, at least 30% with small but constant irrigations, I always install an automatic irrigation so the plant never has lack of water. If you live in a very warm climate, you can add Mapito to the bottom of the pot, which will help retain moisture longer and prevent the substrate from drying out too much. 
What is the production of Devil Cream Auto? 
Indoors, production ranges from 400 to 600 grams per m2, while outdoors is between 40-170 grams per plant. 
Discover in your online Growshop, Devil Cream Auto by Sweet Seeds! An art work! 
We remind our customers residing in France that cannabis seeds not listed in the European Community catalogue are products intended for genetic conservation and collecting, but not for cultivation. It is strictly forbidden to germinate them on French territory, except for those authorised by the European Union. We advise our customers not to violate the law in any way and we cannot be held responsible for their use.
Data sheet and characteristics
Type:
Autoflowering
Banks:
Sweet Seeds
Genetics:
Dark Devil x Black Cream
Phenotype:
Indica / Sativa hybrid
Indoor production:
400-600 gr/m2
Outdoor production:
40-170 gr/plant
Indoor height:
70-120 cm.
Outdoor height:
150 cm.
Crop cycle since germination:
70 days
Features:
High Yielding
Indica seeds
Rapid flowering
Weather:
Temperate / continental
Effects:
Sleep all night
THC:
16%
CBD:
1.1%
Flavor and aroma:
Fruity
Lemon
Symptoms:
Insomnia
Opinions and doubts about Devil Cream
Leave us your opinion or ask us any questions you have about this seed and participate in the raffle!
Among all those who comment or send us your questions, there will be a monthly raffle for a €50 voucher for your purchases at Pevgrow. What are you waiting for? Write us and participate!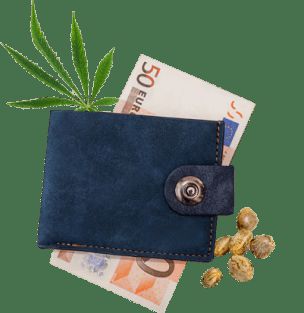 Customer reviews Devil Cream