Devil Cream
Reduced price!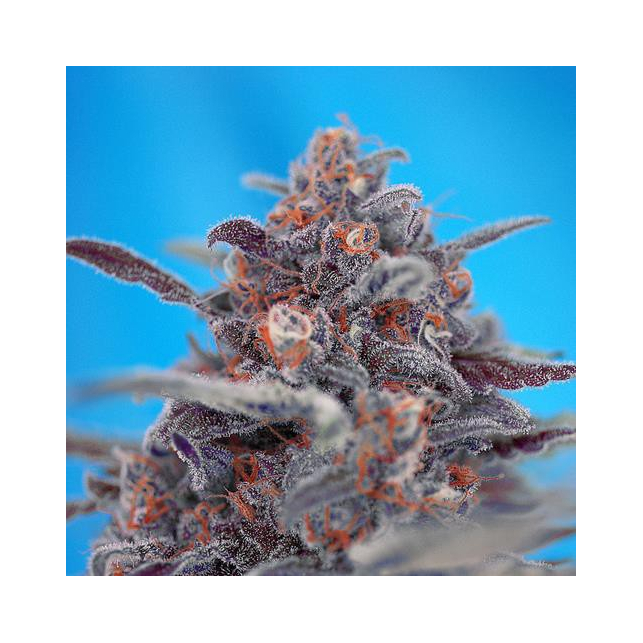 Description
Devil Cream of the Red version family is a 100% automatic variety.

This hybrid is the result of marriage between two plants purple flowers surprisingly, Dark Devil and Black Cream.

This strain of marijuana grows vigorously, with a strong stem and strong side branches. Produce a large central bud with abundant aromatic resin.

The aroma is sweet and fruity with hints of incense and hints of lemon citrus. To be an auto acquires a tall stature , inheritance of its genetic Dark Devil, some plants reach one meter high without problems. The effect of the flowers is powerful, not suitable for inexperienced consumers.
About 80% of the varieties of the Red Version family of Sweet Seeds acquire flowers in purple, or reddish during flowering, once harvested, the buds start to have an almost black tone. If you want to harvest a plant of great quality with a striking appearance, Devil Cream is your choice.
More info
Autoflowering: 100%
Indoor Production: 300-350 g/m2.
Outdoor Production: 50-170 g / plant.
Indoor / Outdoor Harvest: 8 weeks from germination.
Height: 70-120 cm.
Data Sheet
| | |
| --- | --- |
| Features | Hybrid seeds |
| Features | Exterior |
| Features | Interior |
| Effects | Relaxing |
| Effects | Psychoactive |
| Banks | Sweet Seeds |
| Genetics | Purple |
| Flavor and aroma | Lemon |
| Flavor and aroma | Incense |
| Type | Autoflowering |
Send us your questions! We are happy to help you.
There are no questions about this product, be the first to ask!
| | |
| --- | --- |
| Cody R. el día 14/04/2018 | Great |
---