Enter your e-mail to notify you when will be available
100 day satisfaction guarantee
Discreet delivery worldwide
Unlimited cash on delivery
Description
Play Text to Audio
Now available in our online store, the new Seed Stockers seed, the Golden Lemon Haze. Its origin lies in the selection and fusion of the most exclusive lemon-scented Haze varieties on the market, all of which unite in a strain that will represent a before and after within the Haze genetic variety.
How is Golden Lemon Haze?
We are dealing with a feminized and hybrid seed, predominantly Sativa, whose growth will be marked by its fir-shaped structure, with a good branching that will come loaded with a good number of buds marked by really high THC levels of 23%.
How much does Golden Lemon Haze produce?
With a flowering period of 10 weeks, Golden Lemon Haze will compensate us with a really generous harvest. In indoor crops we can get up to 600 grams per m2 with a lighting of 600W, while in outdoor crops we can harvest up to 1000 grams per plant. This is a truly productive seed that will conquer your heart and become your favorite cannabis lover.
What is the taste of Golden Lemon Haze?
Its aroma from its cultivation phase is really intense and when you give the first puff, you notice its Skunk influence with a powerful and dense smoke, which will generate a feeling of indescribable pleasure.
Its flavor is marked by a pure and intense lemon flavor, which gives a very fresh touch in the mouth and is marked by a very strong Skunk aftertaste and is quite long.
Which is the effect of Golden Lemon Haze?
Golden Lemon Haze is a variety with a really high THC level of 23%, will cause a powerful effect, with an open mind and a high level of euphoria, which after a few puffs results in a pleasant feeling of body relaxation that will take you to the absolute kingdom of pleasure. It also has certain medicinal properties, as it is suitable for the treatment of depression and anxiety. We recommend that if you are an inexperienced smoker be careful, as Golden Lemon Haze is a monster that even the most experienced smokers will be wobbled over.
How can I grow Golden Lemon Haze?
It is suitable for both indoor and outdoor crops, and the only discordant note that will give you a little more work, is that it requires high concentrations of fertilizers, so it is perfect for hydroponic crops, but where you get its best version is in organic crops.
Buy the Golden Lemon Haze now at PevGrow and experience one of the most popular flavors on the market today, made up of the best varieties on the market that will make you drool every time you think about it.
Data sheet and characteristics
| | | |
| --- | --- | --- |
| Type: | | Feminized |
| Banks: | | Seed Stockers |
| Genetics: | | Haze x Lemon Aroma |
| Phenotype: | | Sativa Dominance |
| Harvest outdoor H.N: | | Early October |
| Harvest outdoor H.S: | | Early April |
| Indoor production: | | 21.2 oz per 3x3ft |
| Outdoor production: | | 35.3 oz/plant |
| Indoor flowering period: | | 10 weeks |
| THC: | | 23% |
Opinions and doubts about Golden Lemon Haze
Leave us your opinion or ask us any questions you have about this seed and participate in the raffle!
Among all those who comment or send us your questions, there will be a monthly raffle for a €50 voucher for your purchases at Pevgrow. What are you waiting for? Write us and participate!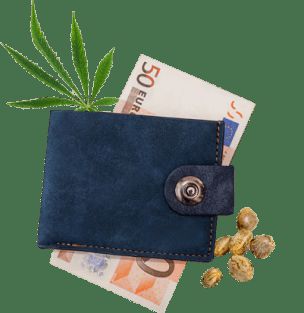 Customer reviews Golden Lemon Haze