From the crossing of acclaimed strains such as Lemon Skunk and Super Silver Haze nothing less could be expected, with this fusion a feminized seed of sativa dominance and incredible qualities was obtained: Super Lemon Haze.
Available at the best price at PevGrow!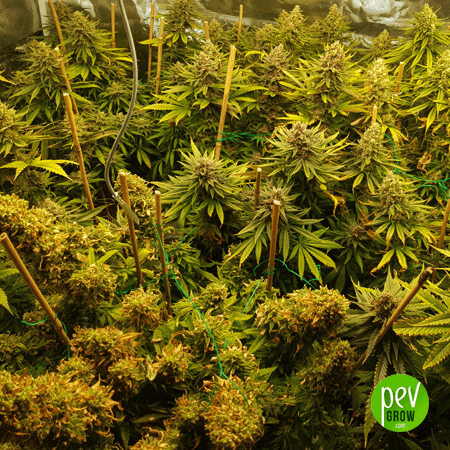 What is Super Lemon Haze like?
Its structure is very similar to a Christmas tree, it grows quickly and from one moment to another you will have very slender specimens, its leaves are thin and long, typical of sativas.
It develops with many lateral branches that are loaded with many buds and flowers, its internodal distance will allow you to pose very comfortably.
Its resin production is important, which makes it a good candidate for carrying out BHO extractions and for the manufacture of oils.
As its name implies, the trend is lemon citrus with notes of grapefruit, incense and black pepper, a unique blend of aromas and flavors that do not go unnoticed, it immediately becomes a great favorite of those who grow it .
If you are one of those who like strong effects, you reached the indicated plant, its effect is very powerful devastating, Super Lemon Haze raises your spirits, its high content of THC gives it that psychedelic powero.
May be used medicinally to treat stress, insomnia and headaches.
How is Super Lemon Haze grown?
If you are going to grow it indoors you must use the SCROG cultivation technique and wait at least 10 weeks to collect its harvest, you can place 9 specimens per m2 and to enhance its growth it will do very well with a HPS lamp of 400w.
You will pick the resinous and compact buds after 9 weeks of flowering.
Under the sun, the sun's rays bring out all its growth potential, you must take into account the excess humidity of your garden so as not to put your harvest at risk.
You should not drown the substrate, wait until the soil is completely dry to water again and prevent the roots from rotting due to excess water, always keep the EC and PH levels under observation.
The harvest will be ready for harvest in mid-October.
How much does Super Lemon Haze produce?
In closet crops or in indoor terraces they can give you crops of 21.2 oz per 3x3ft  (600 gr. for each m2 )and outdoors the cultivation is even more pleasant, you will reach 28,1 oz/plant (800 gr. per plant) .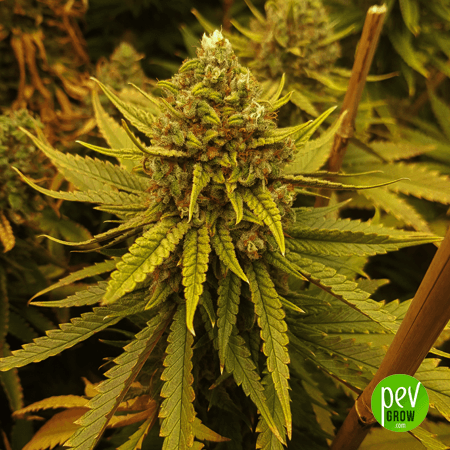 You may also be interested in: