PEV Grow presents, a strain that I guarantee will not leave you indifferent, one of the most special Advanced Seeds catalog, now in autoflowering format, the new Auto Gorilla Blue! Its origin is the result of the combination between two stars within the world of cannabis, the all-powerful Gorilla Glue and the legend Blueberry, giving rise to a very powerful weed, productive and with organoleptic properties of scandal.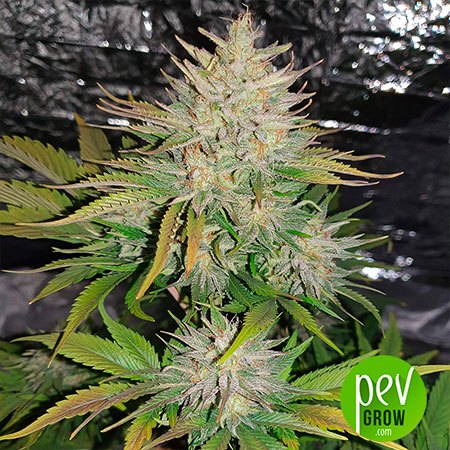 What is Auto Gorilla Blue like?
Auto Gorilla Blue, is a predominantly Indica hybrid, which grows very strong, acquiring a good height outdoors to be an autoflowering variety, very easy to cultivate and with an adaptability to the environment really remarkable.
What is the taste of Auto Gorilla Blue?
Its flavor is a pass, a combination between fruity touches and a sweet background that leaves an excellent taste in the mouth, combined with an earthy aroma and Diesel that give it a very remarkable personality.
Which are the effects of Auto Gorilla Blue?
Get ready for an unforgettable experience! Its THC levels close to 20% provide a very active mental ascent, followed by a very relaxing descent that prostrates to the sofa. Are you having problems at work? Are you very stressed? Auto Gorilla Blue is going to be your best ally, enjoy it at the end of the day and relax!
How is Auto Gorilla Blue grown?
In indoor crops, these marijuana seeds have an excellent behavior, producing manageable plants with a height that will not exceed 90 cm, so it is suitable even for the smallest spaces. As it does not need too much space given its height, with pots of 11 liters you will have more than enough space and you will be able to place up to 9 specimens per m2. As for the lighting system, I recommend that you install a LED system with 350w, with which you can save up to 60% on the electricity bill, making your crop much more efficient. You can collect up to 500 gr per m2, who said that the autoflowering varieties were not productive?
In outdoor crops, has a magnificent resistance to attacks by pests of insects and fungi, as well as an adaptation to the bestial environment, thanks to its Ruderalis genetics that gives it a spartan resistance to cold and moisture, so you can extend the harvest until late November. In order to make the most of its wonderful organoleptic properties, I always add bat guano when flowering begins, providing the extra phosphorus and potassium needed to give that little push to the final fattening of the buds, also improving its aroma and taste.
Of course, Auto Gorille Blue, has everything you need to become a true legend of cannabis, buy it at the best price in your Grow Shop of confidence.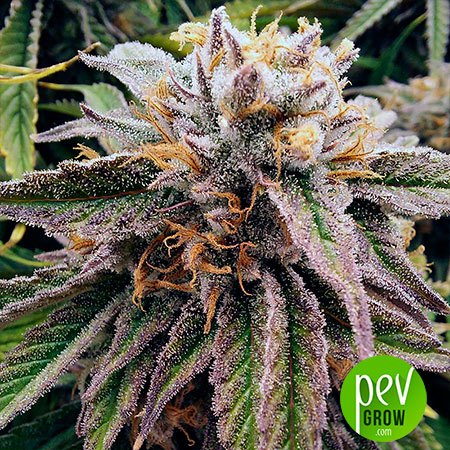 You may also be interested in: