Led bulbs: increasingly employed in crops of marijuana
0
17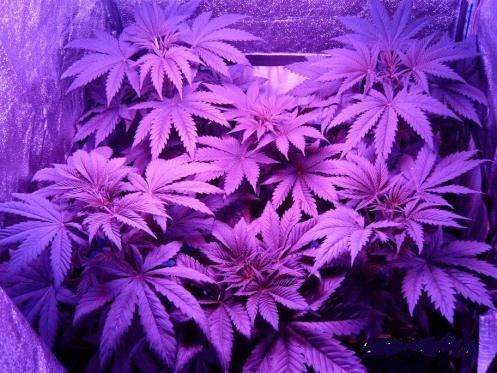 This type of lighting is winning a good position and followers among marijuana growers are becoming less reluctant to use and praise the benefits that they bring to both plants, as pocket.
Speaking of lighting is talking about one of the bases for proper growth and development of plants. Along with water, light allows our plants to grow healthy and strong, but if we can not or do not get to control the temperature that it creates in the place where our plant is developing, may also cause damage.
Why marijuana growers know that this is one of those points where, if you need to invest, you invest, because it depends largely on the success of your harvest. Fortunately, thanks to advances in science and technology, an increasing number of products emerging in the market are greater, which not only facilitate life growers, but also help them save.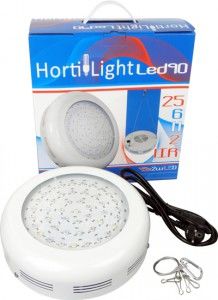 LED bulbs are a clear case of this one just described. Of course, there is not a new product, but a kind of light bulbs have had many detractors from the beginning (inside and outside the world of cannabis cultivation) and gradually have been introduced in the market and on crops, because they have been eliminating barriers and myths that have been shown to be false, such as that are unhealthy or that are not good for our crops.
So today we want to focus on talking about them, its benefits and how to use it in marijuana crops, mainly from within, but can also be used in mixed cultures, of which we have spoken on occasion in this blog.
Led Characteristics
As we said at the beginning, even though the case of lamps which provide great benefits, its introduction into the market cost more than expected, to move to revolutionize all the positive characteristics that are derived from them: they are light consumption bulbs and also do not give much heat as the standard lamps, making it much easier to control the temperature in an indoor culture when we are using other bulbs but reaching an intensity that does not damage eyes or our plant, the coating with which they have been made.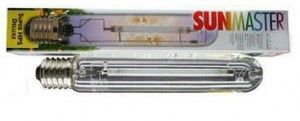 As far as plants are concerned in particular, it has shown that the use of LED bulbs enables the bulbs than High Pressure Sodium (HPS) growth. And thanks to its use, there is no need to use objects that have to reflect light onto the plants, since they can set looking plants without affecting them. They are 100% safe.
Therefore, to focus on the benefits, they lie in: energy savings and therefore in the electricity bill; it is not necessary to use ballasts for placement, nor reflectors; not give much heat as the other and therefore is easier to keep the climate we want within our culture; They can be used for all phases of plant growth and therefore no need to buy other different, with the consequent economic savings, again; pollute less, they are long lasting (it is estimated that 40,000 hours, ideal for indoor marijuana crops that require many hours of artificial light) and does not require complicated wiring.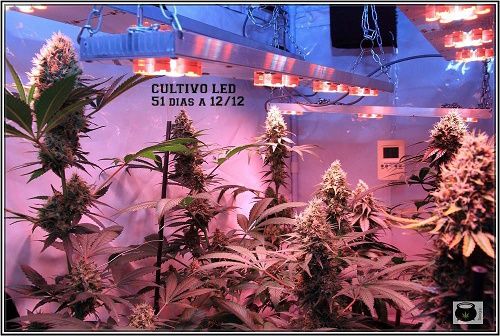 That do not emit as much light intensity but as other bulbs also allows crops are more discrete, although being inside. Furthermore, they can be combined, if desired, low consumption lamps and are equally suitable for hydroponic culture, on soil or in greenhouses, as mentioned before, for mixed cropping systems.
You can see the different types of LED we have on Piensa en Verde, clicking here.
By Noelia Jiménez, Team Piensa En Verde