PEV Grow presents the Critical x Somango by Spanish Seeds, two legends blended in one single variety, that impresses due to its great organoleptic properties, as well as for its productivity and quick growth, its great versatility and good behavior in any type of crop.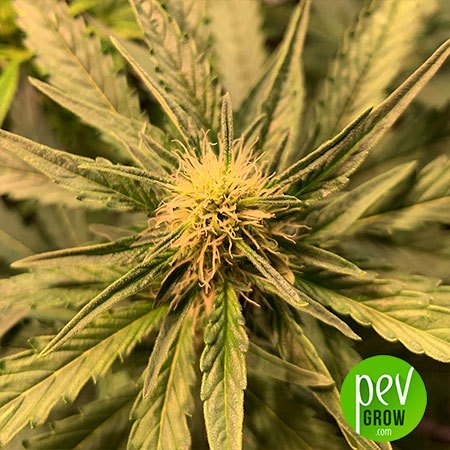 What's Critical x Somango morphology?
A predominately indica hybrid that impresses due to its quickness and easiness to produce top-level buds. Its branches support its weight without the need for additional support. Its structure is very pyramidal, with good lateral branching, available to be harvest after 50-55 days since its photoperiod begins.
What does Critical x Somango taste like?
A flavor that blends sweet and exotic fruit hints that are fantastic. An essential variety for the smokers that prioritize the taste of each hit. Your taste buds will dance of excitement!
What's the effect produced by Critical x Somango?
Critical x Somango provides a mental and relaxing effect that will make you question all existential doubts. Ideal to enjoy with friends and to discuss all the bad things in the world or simply to read a book by yourself and to meditate to align your chakras.
How is Critical x Somango cultivated?
In Indoor crops, place it below an HPS 600w bulb, so it would be ideal getting a cooltube reflector, using air injection technology to reduce the bulb's temperature, prolonging the useful hours and making it emit less heat. I've used it in 9 L pots, allowing me to plant up to 10 specimens per square meter.
In outdoor crops, it needs a good orientation and sunlight, success will be yours in no time. Connacultors who live in the northern side of the country, usually having shorter and colder summers will be able to cultivate it with no issues at all because it will be done by the end of September. By doing this, you'll avoid the raining season and will not have to deal with the fungus. In the growing phase, and for adequate radicular development, I recommend Radical Roots by Snoop Dogg Nutrients, favoring an environment where the plants grow and absorb the nutrients in a very efficient way.
How much does Critical x Somango yield?
In an indoor crop, you'll be able to get at least 400-500 grams per m2 and in outdoor crops, I've managed to get 650 grams per plant.
Buy now the Critical x Somango in your online Growshop. A masterpiece!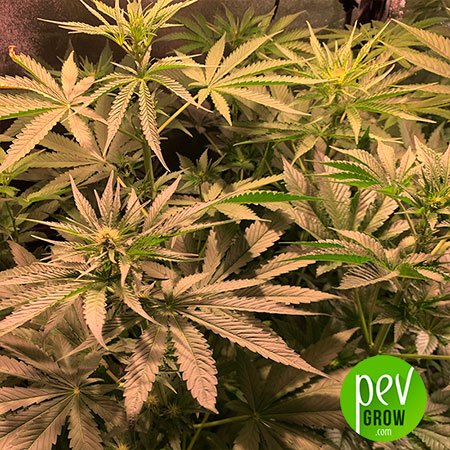 You may also be interested in: