100 day satisfaction guarantee
Discreet delivery worldwide
Unlimited cash on delivery
Description
Play Text to Audio
Orange Cookies by PEV Seeds are feminized marijuana seeds that combine a great production of buds and trichomes, with an intense and long-lasting flavor, and the most positive effect you can imagine.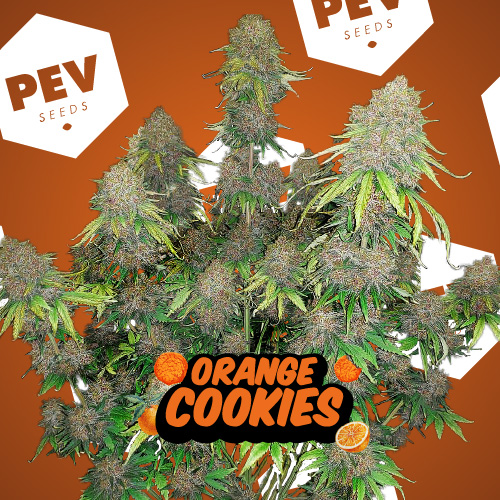 What is the genetics of these feminized seeds?
It is a cross between the mythical and the tasty Girl Scout Cookies, where the resin yield of the first predominates, and the organoleptic properties of the second. Her chemotype is mainly indicates, but it actually contains sativa qualities as well.
What does Orange Cookies look like?
Its morphology is quite compact, of which they tend to form a large central bud where they tend to concentrate most of the production. Its trunk is very robust, like the branches, and it develops medium-sized leaves, with elongated leaflets and an intense green color. During flowering it does not stretch much, and since there are many nodes in a small space, the buds end up with a considerable size.
How are these seeds grown indoors and outdoors?
They can be grown in any system thanks to their resistance and adaptability, but if you want to achieve the most defined flavor, we recommend organic soil cultivation. In indoor cultivation it yields very well if the SOG method is applied with 9 plants / m2 in 11-liter pots and about 25 days of growth. If it is grown from cuttings, they can be up to 25 / m2, but with 10 days at most growth.
In the open air, the seeds must be germinated as soon as possible if the objective is for them to perform at their best. You can use white pots of 30 or 40 liters as the final container, and if you decide not to prune, try not to let the buds get wet as soon as they begin to compact, because otherwise mold may appear.
When are the Orange Cookies harvested?
As a general rule, they need about 9 weeks of flowering to complete their maturation correctly in indoor crops, apart from the vegetative growth cycle. In outdoor cultivation they are normally harvested in mid-October, although there may be conditions that advance or delay the cut.
How much do these PEV Bank Seeds produce?
In indoor crops it is not difficult to achieve around 17.6 oz per 3x3ft ( 500 grams / m2 ), especially if they are illuminated with state-of-the-art grow LEDs. Outdoors or in a greenhouse, each Orange Cookies will give you between  21,2 oz/plant and 24,6 oz/plant  (600 and 700 grams ) of buds ready to eat.
How is the taste and aroma of Orange Cookies?
Scent during cultivation can be a problem unless you remedy it, because it really smells like miles away. In the mouth full a lot, a feast of citrus terpenes that flood your taste buds, orange, tangerine, grapefruit ... uhmmm delicious like few others.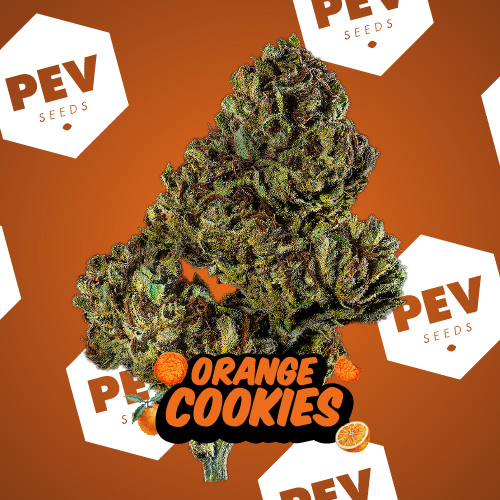 What type of effect does its consumption cause?
At first it is very euphoric, it lifts the spirits and motivates to do things. But little by little this effect becomes more relaxing at all levels, leaving the body in a very pleasant state of peace. It must be said that the potency is high and above all durable, the kind that leaves you satiated for several hours.
Buy PEV Seeds Orange Cookies feminized seeds at the best price online
This polyhybrid has it all, easy to grow, good production, great flavor, and excellent effect, so we think it can become a future cannabis classic. If you want to be one of the first to taste it, order your seeds at Pevgrow, you will have the best quality / price ratio and the closest service.
We remind our customers residing in France that cannabis seeds not listed in the European Community catalogue are products intended for genetic conservation and collecting, but not for cultivation. It is strictly forbidden to germinate them on French territory, except for those authorised by the European Union. We advise our customers not to violate the law in any way and we cannot be held responsible for their use.
Video: Orange Cookies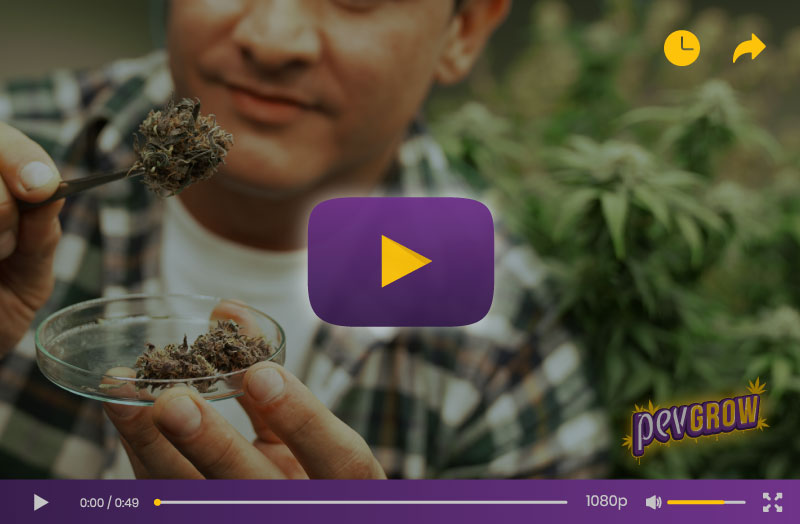 Data sheet and characteristics
Type:
Feminized
Banks:
PEV Seeds
Phenotype:
60% Indica / 40% Sativa
Harvest outdoor H.N:
Mid-October
Harvest outdoor H.S:
Mid-April
Indoor production:
17.6 oz per 3x3ft
Outdoor production:
21,2 oz-24,6 oz/plant
Indoor flowering period:
9 weeks
Features:
Indica seeds
Resistant
Tasty
Very resinous
Effects:
Euphoria
Happiness
Powerful
Relaxing
THC:
19 %
Flavor and aroma:
Citrus
Lemon
Opinions and doubts about Orange Cookies
Leave us your opinion or ask us any questions you have about this seed and participate in the raffle!
Among all those who comment or send us your questions, there will be a monthly raffle for a €50 voucher for your purchases at Pevgrow. What are you waiting for? Write us and participate!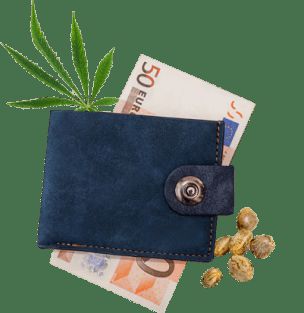 Customer reviews Orange Cookies