Now you can find the best price in PEV Grow the feminized seeds Birthday Cake, these produce an exquisite variety that descends from the genetics Mostly. Due to this, it is considered one of the Cannabis with the best performance in flowering, growth, bud development and THC production.
It is also known as "Cherry Cookies".
Its distribution is wide since it has been accepted as an excellent variety to be cultivated in almost any type of climatic conditions.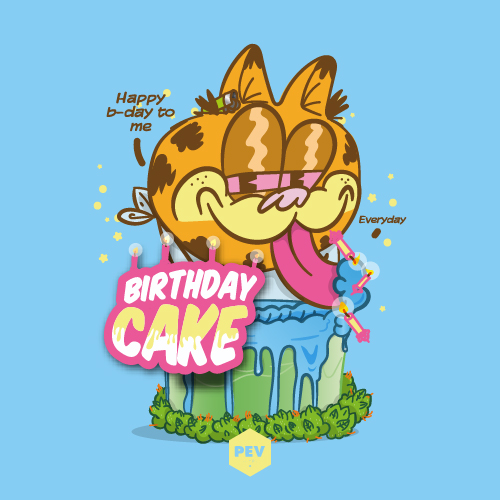 Morphology
This plant is interesting because it acquires the morphological characteristics of Cannabis indica in the sense of its height since it reaches about 130 cm., But it can reach 180 cm. if it is grown outdoors.
However, this is a plant that also results from an interesting crossing of Cherry Pie and Girl Scout Cookies. The latter is a plant with wide popularity due to its almost incomparable resistance and is therefore Birthday Cake tends to develop a slightly red color towards the edges of the blade.
Due to their deep root development, these plants tend to produce abundant branches with large leaves and deep green in the center thanks to their strong chlorophyll production that contributes to resin production.
The trunk of this plant is vigorous and this is expressed in abundant branches with a high production of leaves that make it a dense plant.
Buds can reach considerable sizes 18 cm. at 23 cm.
This results in a master plant that you can use as a mother to achieve self-sustaining production from cuttings.
However, keep in mind that the morphology changes according to each variety ofBirthday Cake.
Recommendations for growing the Birthday Cake
Cannabis Birthday Cake is not a complicated plant to grow and you only require some basic elements such as:
Start of cultivation from seed and cuttings.
The most recommended is to use the Plugins Tray at the rate of a seed or cutting for each alveolus. You already contain the necessary substrate to achieve that both the seed and the cutting can develop their first root.
It is recommended to keep humidity in the trays every day.
There are many peculiarities of this plant that make it stand out from others, for example;
- Pigments: thanks to its genetic variation, this plant manages to develop a purple or ink pigmentation towards the leaf blade and this characteristic is responsible for its abundance in THC "tetrahydrocannabinol" and is naturally integrated with our endogenous endocannabinoid system.
- It can be grown both indoors and outdoors, but indoors it is important to have a good entrance of light to avoid the amazement of the plant. That is why we recommend our lighting systems .
- It develops all its natural potential in THC if you apply natural fertilizers and biostimulants such as those from Econatur .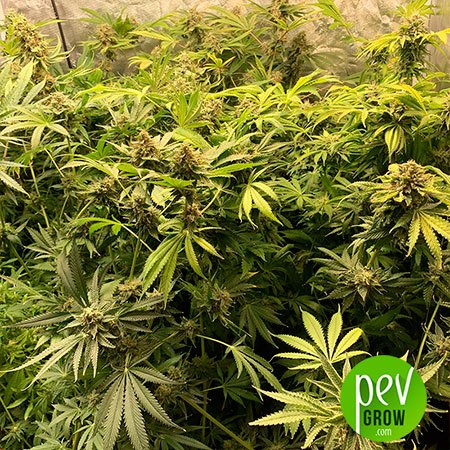 - For being feminized there is the possibility of obtaining seeds with the capacity for self-production. However, this is a process that requires knowledge and experience.
- Its extract is excellent for treating pain caused by fibromyalgia, arthritis and other diseases of the immune system.
- As its name indicates, it is a plant ideal for making desserts such as cookies, cakes and puff pastries, among others.
- Contains between 10% and 25% THC.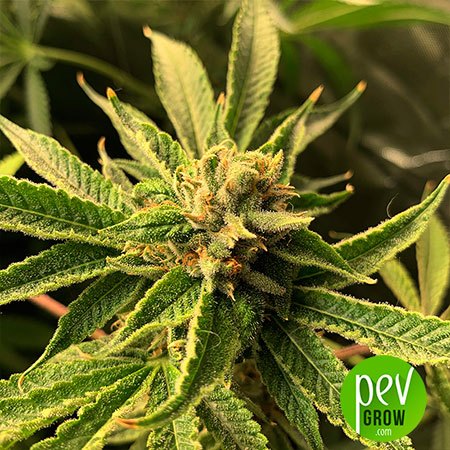 Flowering and Birthday cake weed production period of the Birthday Cake
The Birthday Cake is an Indica dominant since it comes from a specialized crossing of plants that are 90% Indica.
This is a plant whose flowering stage reaches around 55 days and reaches its maximum state of production after 60 days indoors.
The production of this plant is variable and influences whether it is grown indoors or outdoors. Therefore, we have:
- Indoors it is possible to have a performance of  15.8 oz per 3x3ft to 17.6 oz per 3x3ft  (450 to 500 grams ) per square meter.
- When grown outdoors it can have a yield close to 21,2 oz/plant ( 600 gr. for each plant ) and if we take it up to 180 cm. Tall.
Birthday Cake strain effects and flavor

It has a powerful psychoactive effect , although it is also relaxing, pleasant and lasts for a few hours.
In the muscles it produces a high ratio, as well as relief from the most extreme ailments. While its aroma is like vanilla with hints of sweet cherries.


And Brithday Cake strain price is cheap!



You may also be interested in: