FIre OG arrived with all its vigor and it could not be otherwise because this strain of cannabis is the mother of the well-known wifi and PevGrow brings it for you.
This marijuana mostly indica, is product of an intense selection that allowed to achieve the long-awaited stability in the crops, its flavor is unique and its effect is very powerful.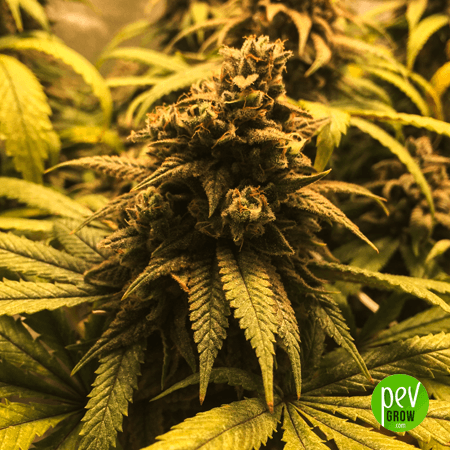 What is Fire OG like?
With an indica / sativa ratio of 60 -40%,the variety grows forming buds loaded with terpenes, the resin it produces is of high quality and will allow you the best extractions.
Its green leaves with light orange hues contrast with the white velvet that cover the buds, this beauty is the preamble to a harvest that will leave you totally pleased.
What is its flavor and aroma?
A characteristic spicy flavor with citrus touches of lemon are the delirium of consumers of this variety, its aroma instantly catches you to the point of making your mouth water and inviting you to try it.
How is it grown?
It is an easy growing plant, if you are a novice you can grow it without any stress, it does very well with the SOG and SCROG cultivation techniques.
The height it develops both indoors and outdoors is medium, it may reach between 1.5 and 1.8 m.
In indoor cultivation, don't forget to provide it with good lighting with LED 315 W bulbs with 12/6 periods during growth and 12/12 in flowering.
In 90 or 10 weeks you will be able to harvest your harvest.
What effects does the Fire OG produce?
After enchanting with its aroma and flavor reminiscent of Og Kush, it will intoxicate you with its psychoactive potency, enjoy it at the end of the day because it can make you quite sleepy and its effect is long-lasting.
It is indicated to combat muscular ailments, insomnia, depressive situations, headaches and lack of appetite.
What is the performance of Fire OG?
Its yield is between medium and high, will be higher if you choose to use techniques that allow you to improve the structure of the plant such as SOG or SCROG, it is not a too demanding specimen but do not forget to keep its nutrients under control.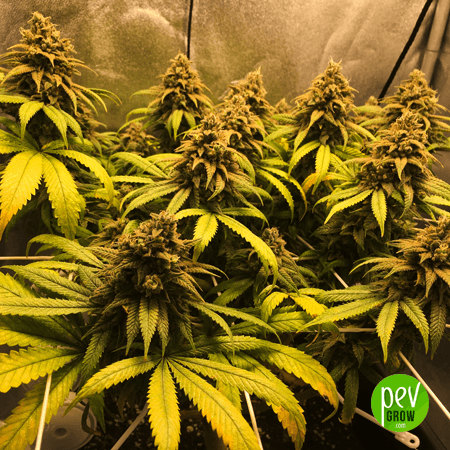 You may also be interested in: