Greasy Monkey is a variety of little care and that will leave you a soft effect of mental and corporal relaxation, this feminized seed with balanced composition, is born from the cross between the sticky Gorilla Glue Nº 4 and the sweet Cookies & Cream.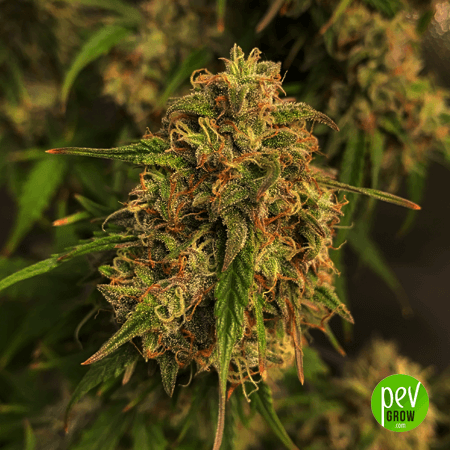 What is Greasy Monkey like?
As it develops in a compact structure, green tones predominate in its leaves and buds tinged with orange hairs.
It is small in size, but with a strong structure, it presents internodes of short - medium distance, the buds are compact like a stone loaded with trichomes that look like crystals, you will have to use a mill to pulverize ..
What does Greasy Monkey taste like?
The flavor of this herb is very varied, you will be able to perceive the divine flavor of vanilla with notes of diesel and earthy flavors that end in nuances of cream and cocoa., a combination that will delight your palate.
The aroma is provocative, it evokes a rich French breakfast with fresh bread and coffee, it is sweet, but the skunk heritage also stands out.
What effect does it have?
The effect is narcotic, first you will feel some pressure on the temple, but then the sensation is very quality and relaxing on a mental and physical level.
You will also have a certain creative halo, the mood it takes you to is to feel happy but passively.
Its ptherapeutic properties are suitable for those who seek to reduce pain, relieve body and mental tension, combat depression, anxiety and stress.
How is it grown?
In indoor terraces or closet crops, you only need to provide adequate nutrition and a pleasant environment, allow the light to bathe all its branches.
Use appropriate lighting with LED bulbs 600 w in the flowering phase, to achieve fat and resinous buds, generally grows between 60 cm to 1.40 m
You can place 9 plants in pots of 11 liters for each m2; In about 55 days you will have your harvest ready
If your thing is to grow outdoors it will go very well with it, it has good resistance to fungal attacks, needs enough sunlight to develop in all its splendor, it is recommended to collect harvest in early October.
You will see them expand both laterally and vertically.
What is the production of Greasy Monkey?
Indoors you will get 400 gr. for each m2 and if you grow it outdoors it will give you 500 gr., even 800 if your hands are experts in growing marijuana.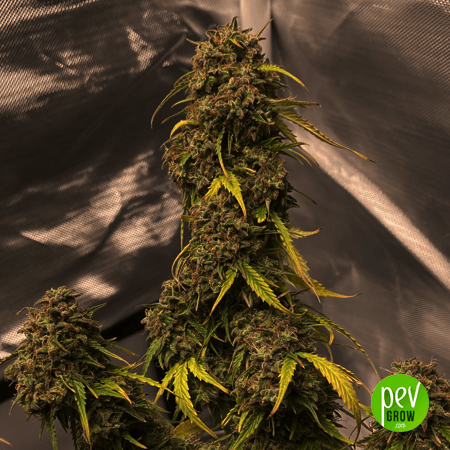 You may also be interested in: