At Pevgrow we are excited to be able to offer a new type of cannabis that has caused us a tremendous impact due to all its characteristics. It is the Italian Ice variety, a combination of delicious flavor and surprising effect due to its speed and power, but these are just some of the many virtues of this plant, so I invite you to read the rest of this description, where you will find all the information of the Italian Ice variety so that you can verify for yourself that this is one of the best herbs of all time.
Genetics that make up the Italian Ice cannabis strain
To achieve the most intense and long-lasting aroma and flavor possible, the famous Gelato was crossed with Forbidden Fruit, since both stand out for their organoleptic quality to the point of becoming the favorites of millions of consumers in this regard. Its genotype is mainly indica, but you have to know that since it is a polyhybrid, phenotypes may appear that are somewhat more reminiscent of sativas. In order to get an idea of ​​the strains that make up the parents of this genetics, you have to know that Girl Scout Cookies, Tangie, Cherry Pie, or Sunset Sherbert are some of its ancestors.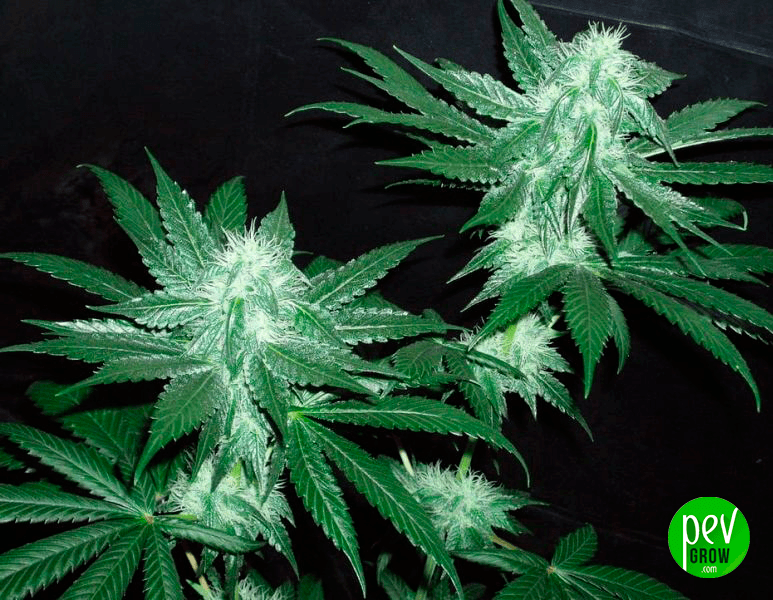 How is the Italian Ice variety morphologically speaking?
They are very strong plants thanks to the robust structure they produce from the first weeks of life, generating a strong trunk from which branches emerge in a geometric and balanced way. They are one of those marijuana plants that concentrate a good part of the yield in the main cup, and thanks to its vigour, quality, and general strength, it is a special plant to keep as a mother plant, because the cuttings take root in a very short time. Its morphology allows it remarkable versatility, since it can be left to grow naturally or subjected to different optimization techniques in order to adapt it to our interests.
Its flowers show very long pistils, and although the distance between nodes is wide, little by little they come together thanks to the accumulation of calyxes and end up forming medium-sized but very compact buds. Do you like to make cannabis extractions? I ask this because the Italian Ice variety seems to be created for this purpose, and it is that returns of over 20% of the initial weight can be achieved thanks to the amount of resin it produces, and the best thing is that it is full of essential oils, so that you will get quality and quantity.
How are the seeds of the Italian Ice variety grown?
As I told you before, they are plants that can adapt to different cultivation methods, and that is something that we have to try to take advantage of to achieve the best results. In indoor cultivation they perform better if apical pruning or FIM pruning is done to inhibit their vertical growth and stimulate branching, in this way a structure with many high points is obtained and this is very good indoors because they only receive light from the top. If you do it this way, you can cover the entire illuminated space with 9 plants/m2 in 11 or 14 liter pots, with 1 month of vegetative growth and pruning between days 10 and 15. You can use stakes to hold the branches and be able to shape more easily so that the plants end up with the most interesting shape so they can receive as much light as possible.
In outdoor cultivation, its resistance and versatility is an added value, because outdoors the plants are exposed to climatic changes, pests, and other types of stress that other varieties can suffer more than the Italian Ice. Even so, it is necessary to be cautious and apply fungicides and insecticides preventively and reinforce the structure of the plants to protect them from possible future problems. In seasonal crops, the vegetative phase lasts much longer than indoors, and that time can be used to make several prunings and try to shape a bush with many branches exposed to sunlight. The final yield can be directly proportional to the amount of substrate available, so if your intention is to get the largest possible harvest, don't skimp on land, 50 liters at least.
Flowering time indoors and outdoors
It needs between 70 and 75 days of flowering in indoor cultivation to complete its maturation, and in outdoor cultivation it is harvested in mid or late October in the northern hemisphere, therefore in the southern hemisphere it is cut from mid to late April . As with most commercial polyhybrids, some plants may finish earlier than others, but the vast majority of specimens move at these times as a general rule.
Production of the Italian Ice variety
In indoor cultivation, its bud production can be considered high, exceeding 500 grams/m2 as long as it has a good configuration. With a good set-up I mean modern LED lights or high power HPS or other technologies, good ventilation, and if possible increase the amount of CO2. In outdoor cultivation, each plant can give more than 1000 grams perfectly, especially those planted directly in soil with a long time of vegetative growth.
Resin production is extremely high, something that is not surprising considering the strains that make up the genetics of the Italian Ice variety from Spain Bulk Seeds. The trichomes appear everywhere, flowers, leaves, petioles, and even on the main trunk, and it is enough to touch them so that your fingers are sticky and with an aroma that you will not be able to get rid of.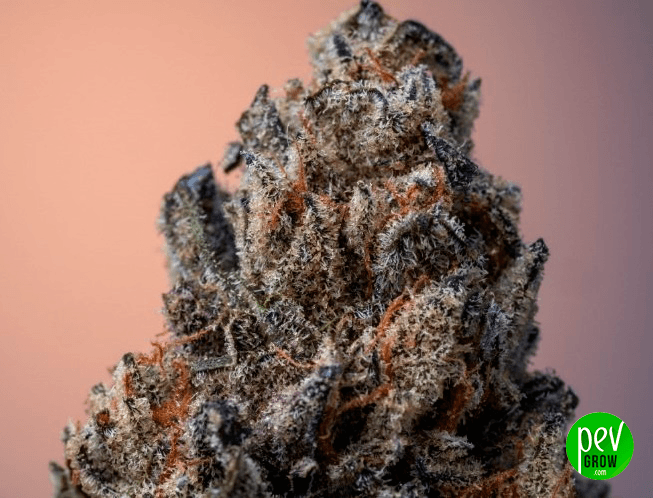 What does Italian Ice marijuana smell and taste like?
It is authentic Italian tuttifrutti ice cream, which has inherited the creaminess and sweetness of Gelato 45 but mixed with grapes, citrus, musk, blueberries and other fruits of the forest similar to those of Forbidden Fruit. Its powerful smell must be controlled during flowering because it can be perceived from afar, and the terpene level of this weed is one of the highest we have found. Slow drying and proper curing is also highly recommended so as not to lose intensity and definition of flavor, as it would be a shame to spoil its extraordinary quality after harvest.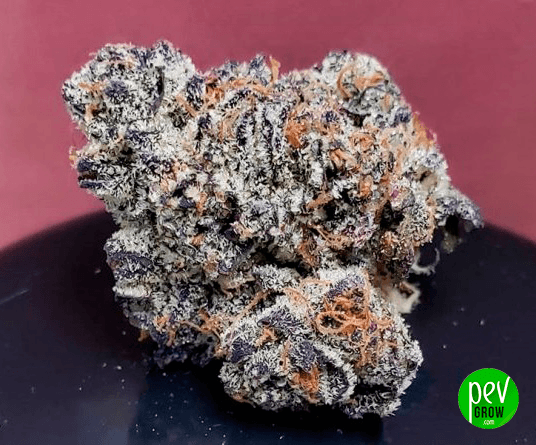 Effects of the Italian Ice variety
It is an effect that can be used by recreational consumers as well as by those who need cannabis to relieve physical discomfort of any kind, treat anxiety, or eliminate the stress accumulated during the day at a stroke. With a few puffs you can feel a deep physical relaxation, while a torrent of ideas flows through your mind that can be used from an inspiring and creative point of view, an effect that comes very quickly and easily lasts more than 2 hours.
THC level of the Italian Ice strain
This depends on each individual, although they are all very powerful, the percentage of THC in the Italian Ice variety can vary from one plant to another depending on the type of light it receives or the way of cultivation in general. According to our analyses, THC ranges between 21% and 26%, which, added to its large quantity and variety of terpenes, causes an entourage effect that increases the sensation of being stoned to unsuspected limits.
Buy feminized seeds of the Italian Ice variety from Spain Bulk Seeds at the best price online
We are totally convinced that this strain will cause a sensation among growers and consumers, both those with little experience due to its resistance and versatility, as well as the most demanding and professional connoisseurs. Order your seeds at Pevgrow and you will get the best service and an unparalleled satisfaction guarantee, with a price for the Italian Ice variety that you will not find anywhere else on the internet.
Frequent questions
What variety is Italian Ice?
It is the variety that is revolutionizing the US cannabis market, and now thanks to Spain Bulk Seeds you can enjoy it in the form of easy-to-grow feminized seeds. It could be considered another member of the Cookies family, but with a more intense and fruity flavor than usual in this lineage, somewhat similar to that of Tropicana Cookies. It can be harvested by all types of users thanks to its ease of cultivation, and the effect is very interesting for therapeutic consumers, that is, a very complete genetics in every sense.
Is Italian Ice strain indica or sativa?
It is mainly indica in general, but it has a part of sativa that can be seen in features of its morphology and the cerebral side of the effect, in addition to its somewhat longer flowering period than that of most current indicas. It would be difficult to determine the exact proportion of indica and sativa it contains, but we could say that it is a polyhybrid with approximately 70% indica and 30% sativa.
You may also be interested in: