Reading Time
9
minutes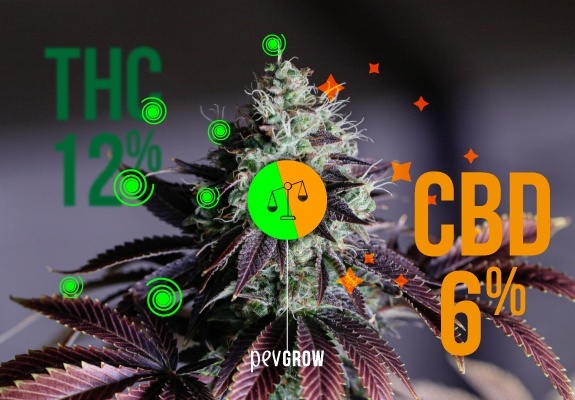 Users of therapeutic marijuana of nowadays have more medicinal varieties to choose from than ever before. If you take a look at the catalogs of the seed banks, you will notice that there are many genetics oriented to the medical or pharmaceutical market.
But of course, not all strains act the same in our body, you will know that there are some that contain a ratio between THC and CBD diverse, which can go from 1:1 to 1:30, as can be the other way around, from 1:1 to 30:1, and between them any combination. In addition, during the last years they have appeared varieties rich in THCV or CBG, and even some that contain so much CBD as CBG but hardly generates THC.
This has led to many medical marijuana plants being available today, but it is also the case that many users now do not know what the best genetics are for treating their disease or illness. With this in mind we have prepared this post, in which we are going to show you which are the most medicinal cannabis seeds on the market, among all possible THC and CBD ratios.
✨ Hybrids with THC:CBD 1:1 ratio
This balance between THC and CBD is special, as it is doubly effective, and the patients can take advantage of the benefits of both cannabinoids separately, and of the synergy that produce when they act jointly. In this case the cannabidiol cancels a great part of the psychoactive effects of the THC, the reason why we will feel less high. But that does not mean that the properties of tetrahydrocannabinol are inhibited, it is not like that, it will continue acting in a therapeutic way, but without getting us crazy, and avoiding feeling " hangover " after the use.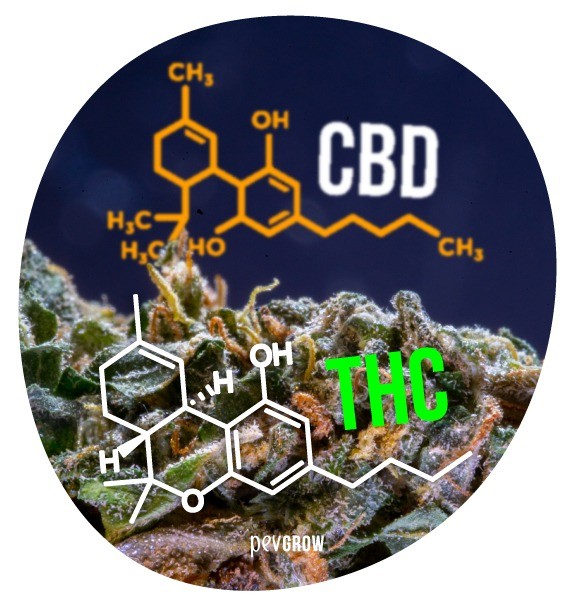 They were the first varieties of cannabis rich in cannabidiol that appeared on the market, back in 2011, and there were even some that already enjoyed that strange chemotype before but we did not know it. In this list you can find what we consider to be the best strains with THC:CBD 1:1 chemotype, as they also have a very suitable terpene profile in this regard:
OG Cookies Cream CBD: It is difficult to find cannabis plants that reach 2 digits in more than one cannabinoid, and also with that amount of flavonoids, terpenoids and terpenes. This feminized variety can manage to produce 10% as much of THC as of CBD, even causing a unique entourage effect.
Juanita La Lagrimosa: It was the first 1:1 strain discovered, and it happened in 2009 by chance. Its THC level is around 7%, and the CBD is usually around 9%. The intensity of the flavor, as well as its terpenic quality, make it special to overcome some diseases.
Gorilla Snow Ultra CBD: Gorilla Snow Ultra CBD stands out for reaching levels between 10% and 12% of both cannabinoids, which added to the intensity of its flavor makes it a therapeutic treasure. The Elite Seeds bank is one of those which has studied the benefits of cannabis in general. In its catalog you can find all types of polyhybrids, with different ratios between THC and CBD, and they already began to offer other minority cannabinoids like CBDV.
👌 Varieties with more THC than CBD, psychoactivity with medicinal power
This distribution of cannabinoids is ideal for people who want to benefit from the medical properties of cannabis, but without giving up its psychotropic effect. This weed gets you high, but without getting to feel anxiety, paranoia or tachycardia, because when containing the double of cannabidiol that of THC the adverse effects of this last one are inhibited. In order to make this possible, it is important to know that they must contain at least 4% of cannabidiol, which is the limit that was established at first to consider a variety as "CBD rich".
When they began to arise rich varieties in CBD, the 1,5:1 or 2:1 were the most usual ones, since they were obtained crossing elite clones with high values of THC with genotypes that barely produced this cannabinoid. Between all the commercial seeds that we can find nowadays with this ratio, we recommend the following ones:
CBD C99: This marijuana plant, besides being tasty and productive, is highly therapeutic, but it also gets you high enough. It is ideal for regular users who want to treat their ailments or disorders while still getting high. Its THC level is 12% approximately, and CBD is up to 10%, so it has a lot of both, but always a little more of the first one.
Respect: One of the best varieties of Reggae Seeds, the breeder's bank that popularized Juanita La Lagrimosa. Respect contains 9% THC and 5% CBD, so it has psychoactivity and some stimulation in general, but always with the pharmacological part active.
Dub: Another jewel of Reggae Seeds, this contains Critical Mass base, so in addition to the therapeutic power you can expect a delicious taste. Its THC content remains around 8%, and the CBD does not usually exceed 5%, and that helps to manage its bearable psychoactive effect, combined with its medical benefits.
⭐ Varieties with more CBD than THC
This kind of medicinal cannabis seeds, which contain more CBD than THC are more common in the market than the previous ones. As it happens with those that have more THC than CBD, in this list we include varieties that in their chemo type have a minimum of 4% of both main cannabinoids.
The effect caused by these plants is softer, because the higher proportion of CBD inhibits most of the psychoactivity, euphoria and stimulation that the strains with high THC and low CBD usually have. If you want some recommendations on some of the best of these varieties here you have 3 of them:
Excalibur CBD: This plant has a ratio between THC and CBD of 1:2, with 6% THC and 12% cannabidiol. Between its genes are Amnesia and ACDC, a quality pedigree which guarantees optimal results. Considering that in order to obtain the best entourage effect is important that there is a good amount of both cannabinoids, and that some therapeutic users prefer not to feel the psychotropic effects of the THC, this variety can be adapted perfectly, because the psychoactivity is quite subtle.
Amnesia CBD: The most medical version of the great Amnesia by Dinafem bank is one of the most sold as well, within the category of marijuana seeds with more CBD than THC. The profile of cannabinoids of this plant has remained with a 8% of THC and a 10% of CBD approximately, almost 1:1, and it is necessary to say that the psychoactivity is noticed more, but without getting to feel anxiety or paranoia.
CBD Mango Haze: The most therapeutic replica of Shantibaba's favorite variety had to be special, and it sure is. This breeder is the main breeder of the project "CBD Crew", oriented to produce genetic rich in cannabidiol. Moreover, he is the creator of strains like Critical Mass or White Widow among others, and in his muse Mango Haze has set all his energy to stabilize plants with a THC of 6 to 8% and CBD of 8 to 10%.
🔥 Varieties with high CBD and less than 1% THC
This weed is ideal for those who want to fully feel the properties of CBD, without noticing at all the psychoactive power of the THC. Till not so long ago there were only a couple of commercial seeds rich in CBD and below 1% THC, but nowadays there are more and more, although not all of the same characteristics. Below you can check the 3 best options under our criteria:
Solodiol: Great work by Elite Seeds, which through Afghan and Asian genetics managed to homogenize a genotype that does not reach 1% of THC and produces up to 20% of CBD, remaining in 14% of this cannabinoid on average.
CBD Time: Another outstanding variety of PEV Bank Seeds, with more THC than the previous one, since it can come up to 1%, but with much more CBD also, being able to reach 20%, something within reach of very few, giving on average 16% of cannabidiol.
Dinamed CBD Plus: Easy to grow and with a fruity and citrus taste, the evolution of the first plant in the market with these characteristics has even exceeded Dinafem's expectations. THC up to 1% and CBD between 15 and 20%.
🎯 CBD-rich and THC-free cannabis
It is the last innovation in modern varieties of medical cannabis, and it is not that they do not contain THC, but since it does not even reach 0.5% it is considered to be a trace, and in several countries this low content is totally legal. It is a balance between cannabinoids very effective to treat epilepsy or Dravet syndrome among many other diseases. There are very few commercial seeds that show this chemotype, but here I will leave you what we consider the best.
Sirona CBD: Its THC level is 0.3% and its CBD concentration is around 14%, so it cannot be considered illegal in many places. The taste is a delight, so much so that some people have replaced tobacco with Sirona CBD.
CBD Therapy: An impressive variety, not only for its special chemo-type, with 0.5% THC and between 8 and 10% CBD, but also for its quality as a plant, tasty, productive, fast and resinous, it has it all.
Tatanka Pure CBD: According to Royal Queen Seeds, this genetics produces between 0.15 and 0.25% of THC, and its level of CBD is high, so we would be talking about the commercial cannabis seeds with the lowest content of THC.
🧐 Best medicinal autoflowering plants with different THC and CBD ratios
Autoflowering seeds have also joined the trend of cannabidiol, since in addition they allow it to be cultivated several times a year outdoors. Most of these strains contain a ratio 1:1, but there are already other distributions equally interesting. I show you 3 different examples of auto seeds with different chemotypes.
Purplediol Auto CBD: One of the most outstanding works of modern cannabis genetic improvement, since it is a stable variety in many senses, it is autoflowering, feminized, colorful, of earthy flavor and, the most important thing, its THC remains in 5% and its CBD reaches up to 17%.
OG Kush CBD Auto: Autoflowering with ratio between THC and CBD 1:2, with 7% THC and 14% CBD. One of the most advanced versions of the mythical OG Kush, although it still maintains its appearance, resin yield, aroma and flavor.
Gorilla Glue Auto CBD: Variety obtained after hard work with one of the most powerful clones in history. The Gorilla Glue Auto CBD has a THC:CBD ratio of 1:1, with 7% of both cannabinoids, and its taste is that of the original GG#4, a therapeutic and automatic first level weed.
⚠️ Conclusion
As you will have been able to confirm, there is an infinity of cannabis varieties rich in CBD available nowadays, but you have already noticed that depending on the balance between THC and CBD, some can be more interesting than others. I hope you liked this article, and if you do share it, I'm sure it can be good for many people.
← Is medical and recreational marijuana legal in the state of Maryland?