Reading Time
4
minutes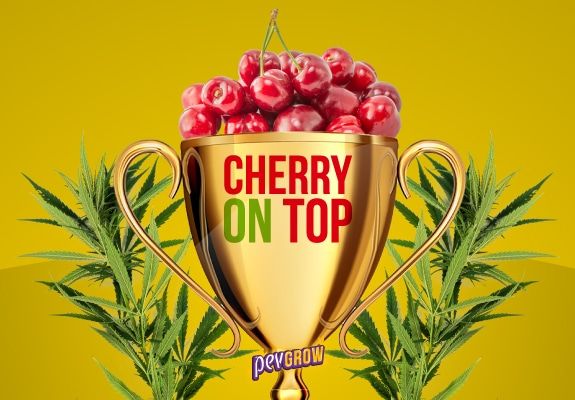 Many marijuana seeds claim to offer an intense cherry aroma and flavor, but after trying a lot of them we found that some just don't taste like this delicious fruit. This is why it is thought that it might be a great idea to create a top 10 ranking so that you can play it safe and get a good harvest of fruity weed with a delicious pure cherry flavor.
🧐 Top 10 of the greatest cherry-flavored marijuana strains
1.Cherry Pie
Undoubtedly the best of all cherry-flavored cannabis genetics, despite not being the first to contain this taste, it has gradually gained freehand the first place in this ranking. It is a cross between Grandaddy Purple and Durban Poison, and this other one has the honor of being one of the forerunners of the famous Cookies family.
Buy Cherry Pie Spain Bulk Seeds
2.Cherry Punch
Combination of Cherry AK with the powerful Purple Punch created by Symbiotic Genetics, making it a strain that offers many qualities such as excellent flavor of course, but also a huge amount of trichomes with good size, amazing colors and power suitable only for consumption with a lot of tolerance.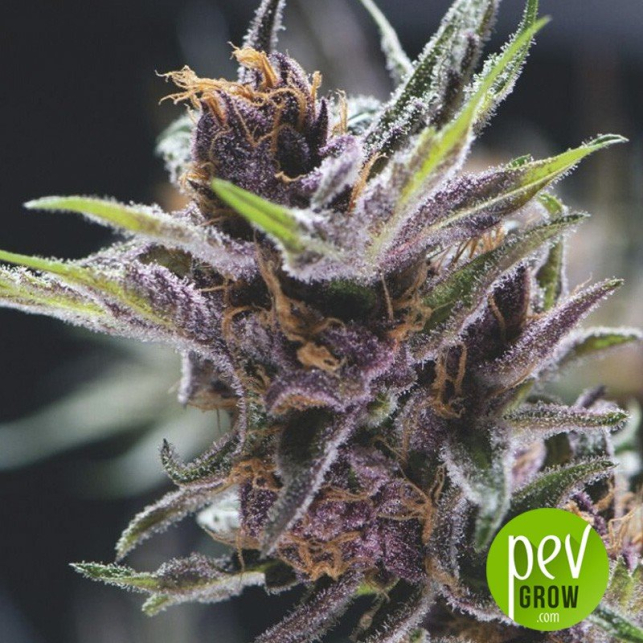 Buy Black Cherry Punch Pyramid Seeds
3.Black Cherry Gelato
Polyhybrid mainly indicated for  Black Cherry Funk and Acai Gelato,  which possesses the organoleptic properties of Black Cherry and the hybrid vigor and resistance of ice cream. It is very likely that it will be the strain with the greatest projection of this top 10, as it has quickly placed itself on the most requested.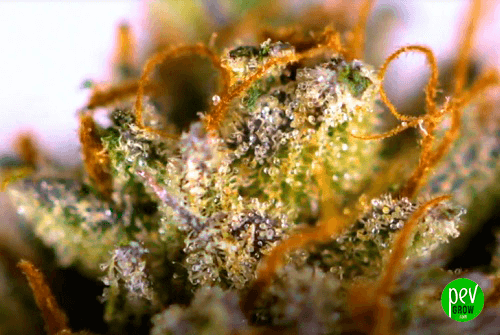 4.Lemon Cherry Gelato
Can you imagine there could be cherry flavored marijuana and lemon ice cream? Well, stop dreaming because it already exists and is called Lemon Cherry Gelato, but the problem is that it is a genetics that is preserved only in the form of a clone, and currently you can only buy buds in some dispensaries in California and the rest of the United States.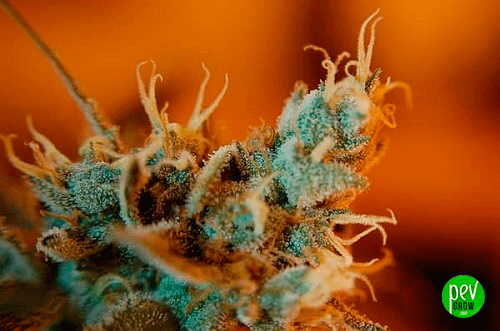 5.Cherry Diesel
Cherry Diesel is a product of MTG Seeds, obtained from the fusion of the delicious Cherry OG with the Turbo Diesel strain, it is a marijuana plant with a more potent and fruity cherry flavor with evident reminiscences of cherry.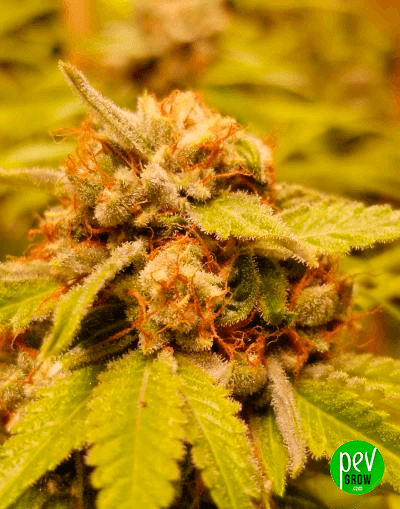 6.Cherry Cookies
There couldn't be a better name for this strain, as its aroma and flavor is as close as possible to the flavor of cherry cookies. Her buds are extremely compact, with purplish highlights, orange pistils and the exaggerated resin coverage that characterizes the descendants of this magnificent cannabis lineage.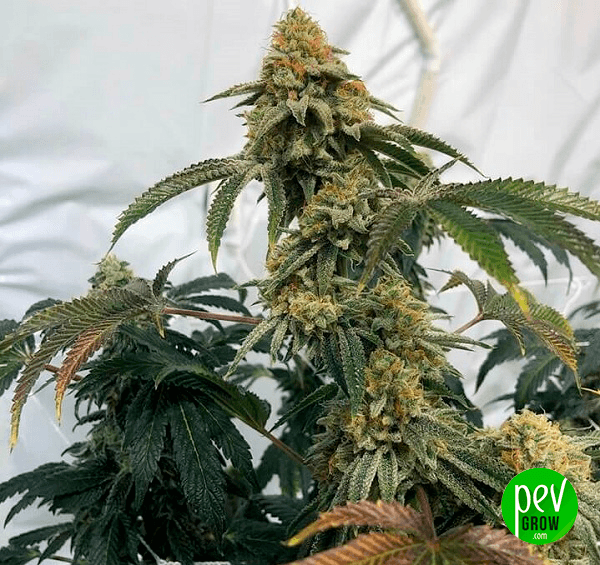 7.Cherry Gorilla
An excellent work from the In House Genetics bank, in which they placed particular emphasis on fixing the sweet, velvety cherry of Black Cherry Soda, in a high yielding plant, with magenta flowers, and the powerful effect by Gorilla Glue. It is a very complete variation, but you have to be careful with any hermaphrodites.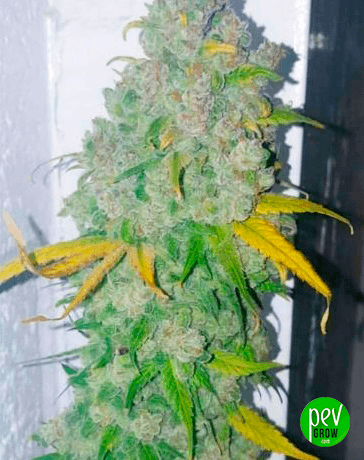 8.Cherry Bomb
Variety Cherry Bomb from Bomb Seeds which, like all seeds from this bank, is characterized by its high THC content, a bomb that in this case also stands out for its incredible cherry aftertaste that leaves in the mouth . Its cultivation is quite simple, it has a fast and abundant flowering, and it also produces resin in the stem.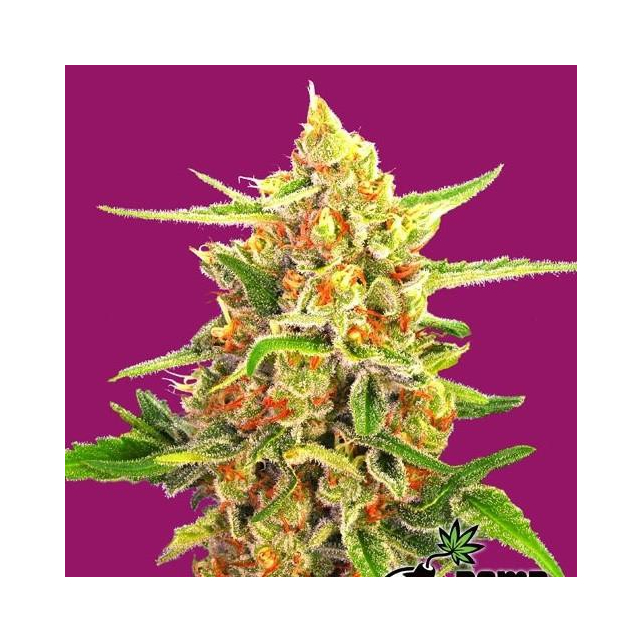 Cherry Bomb Bomb Seeds
9.Cherry Chem
Some say this genetics combining Cherry Pie and Chemdawg BC3 is special for making cherry flavored cannabis concentrates, as it produces a great quantity of very aromatic resin in this sense, so the yield is very high and multiplies this flavor. Too bad it is a difficult variety to obtain in many countries.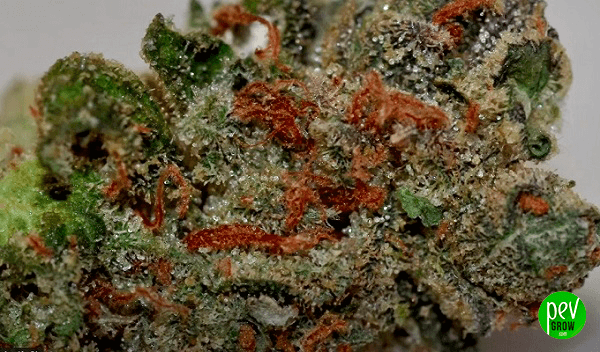 10.Cherry AK
Could not be missing from this ranking One of the first marijuana with a touch of cherry in its flavor. It is an AK 47 Auto phenotype isolated in the USA, has been in many other clones, has been preserved ever since in cutting form, and has been crossed with many of today's top elite clones. High production, powerful effect and excellent taste.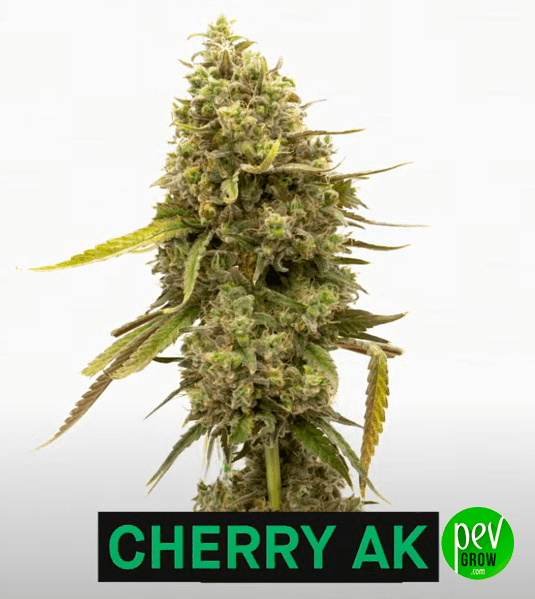 👾 Conclusion
The  largest cherry-flavored cannabis plants have the unifying bond that is their organoleptic properties, but otherwise they can be very different, as you can see in this ranking. This is due to the large number of variations that have arisen thanks to the multiple crosses of some varieties such as Cherry Pie or Cherry AK.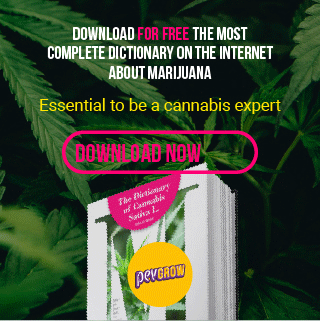 Free Download
Cannabis Dictionary
2023 Edition
Insert a correct email address
You must accept the privacy policy
SITE OF SHOPS ONLINE S.R.L with CIF: B98262777 and address for notifications in C/ VEREDA MAS DE TOUS Nº 22 LOCAL C, 46185 LA POBLA DE VALLBONA, VALENCIA, Phone: 961658271 Email: customer(at)pevgrow.com
At the name of Consulting we process the information you give us in order to provide the requested service, perform the billing of the same. The data provided will be kept as long as the business relationship is maintained or for the years necessary to comply with legal obligations. The data will not be transferred to third parties except in cases where there is a legal obligation. You have the right to obtain confirmation as to whether SITE OF SHOPS ONLINE S.R.L. is processing your personal data and therefore you have the right to access your personal data, rectify inaccurate data or request its removal when the data is no longer necessary
⚠️ Frequently Asked Questions
What variety is Cherry Pie?
It is the most famous representative of all cherry-flavored marijuana strains, the absolute favorite of many consumers and excellent in every respect. In addition to being one of the top 10 weeds, it is a genetics widely used in many crosses due to the quality of the genes it passed onto offspring.
Is the Cherry Pie strain indica or sativa?
It is actually a fairly balanced hybrid with a certain indica dominance, which can be appreciated more in appearance and flowering time than in effect, as it affects body and mind in equal parts.
Where to buy the Cherry Pie variant?
If you are looking for feminized seeds of this variety, I recommend you try the Cherry Pie from Spain Bulk Seeds, as they have an unbeatable quality / price ratio and produce plants that are very resistant, easy to grow, productive and with the best cherry flavor you can imagine.
Die besten Skunk-Sorten aller Zeiten →