Reading Time
6
minutes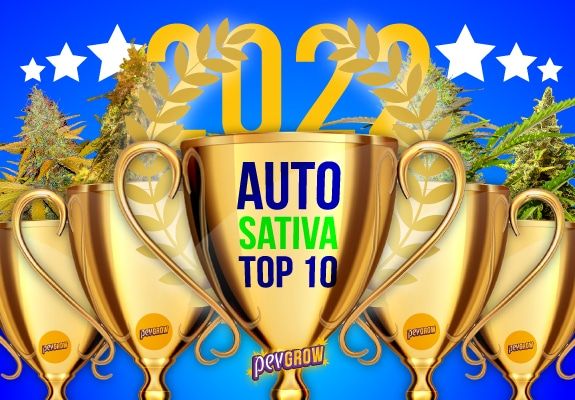 There are many automatic marijuana varieties, but there are not that many commercial autoflowering sativas, and they are in greater demand every day because this type of plant has improved its quality exponentially over the last 5 years. For this reason we have thought that it might be a good idea to compile a ranking of the 10 best autoflowering strains with mainly sativa genetics, so that you can easily buy among those that we believe are the best in 2022, taking into account various factors such as demand itself. Of our clients, the search tools in Google, and the evaluations of the users in various internet portals.
✨ Top 10 Autoflowering Sativa of 2022
1.Power Plant XXL Auto
Power Plant is a pure South African sativa that has been highly appreciated since the 90s, because it combines an impressive production of buds with a stimulating effect like few others, without forgetting its earthy, spicy and floral flavor, and all this in a very contained flowering period. . Although it may seem incredible, Power Plant XXL Auto exceeds the original version in yield and cultivation speed, and although the final flavor has been sweeter, the totally sativa effect remains in all its intensity, so we think that it can be one of the best autoflowering strains with sativa power.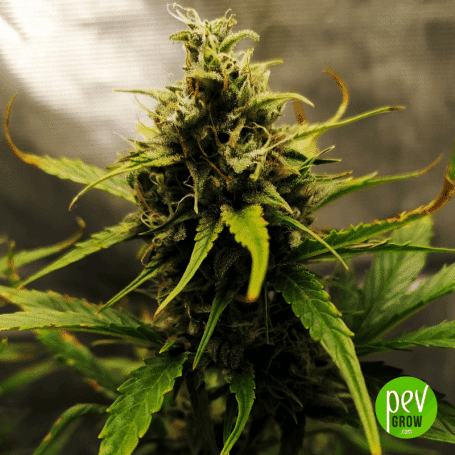 Buy Power Plant XXL Auto
2.Haze XXL Auto
Autoflowering version of one of the best Haze hybrids in history, the legendary Jack Herer. It is a tall, high-yielding automatic sativa that is very easy to grow thanks to its powerful hybrid vigour, which allows it to withstand many types of stress and all the hazing we do when we start growing cannabis for self-consumption. For this reason they are ideal seeds for beginners, but thanks to their intense flavor and stimulating effect, they are also highly appreciated by expert consumers, who grow this type of plant to have quality marijuana in the shortest possible time.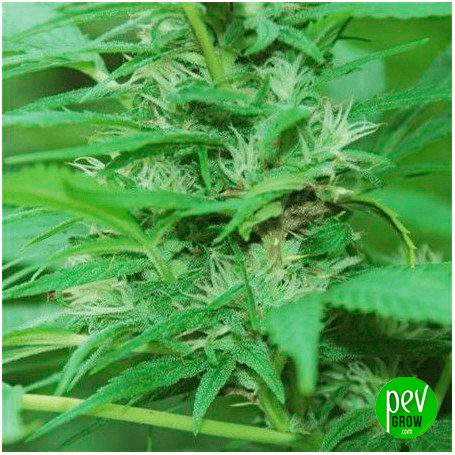 Buy Haze XXL Auto
3.Chocolope XXL Auto
Many people think that the best sativas in the world are those from Southeast Asia, especially the Thai ones, and within these there seems to be unanimity that the best is the mythical Chocolate Thai. The breeders at DNA Genetics combined this genetics with their Cannalope Haze to create one of the best sativa hybrids of recent years, the tasty and powerful Chocolope. From this work, the Spain Bulk Seeds team selected a great specimen to merge with a ruderalis plant, and in this way Chocolope XXL Auto emerged, very similar to the normal version but much faster and more resistant.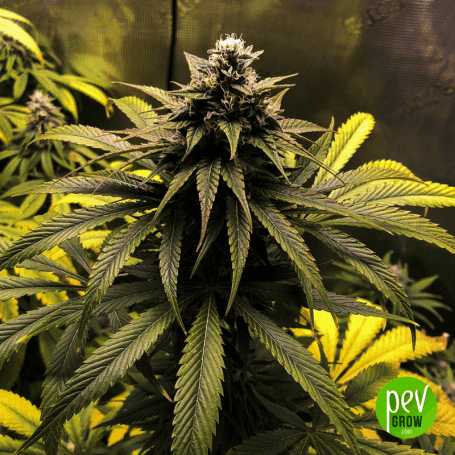 Buy Chocolope XXL Auto
4.Amnesia Lemon Autofloreciente
One of the most cultivated autoflowering sativa strains in all of Europe, and the most powerful of all that we have tested so far. In reality, it does not look like an automatic flowering plant, since it develops a tall, slender and highly branched structure, with elongated buds that completely cover each of the branches and show a density and amount of resin that has nothing to envy to the strains normal flowering. Once harvested, dried and cured, it gives us a very thick smoke full of nuances, pure lemon wrapped in incense and spices…Delicious!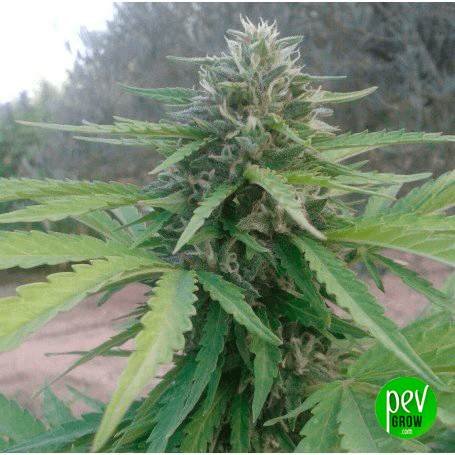 Buy Amnesia Lemon Auto
5.Mexican Airlines
The best autoflowering sativa from Fastbuds, a seedbank specializing in autoflowering genetics. It is a hybrid made up of 2 pure American sativas, Mexican and Colombian, which were crossed with a ruderalis phenotype to incorporate the genes responsible for autoflowering. Thanks to its ancestors, Mexican Airlines has great resistance to fungi, and can be grown in rainy regions without the risk of losing part of the harvest. From its aroma and flavor, the touch of spicy citrus pine stands out, and if you are wondering what its effect will be like, it is 100% sativa, very psychoactive and stimulating, and without a relaxing low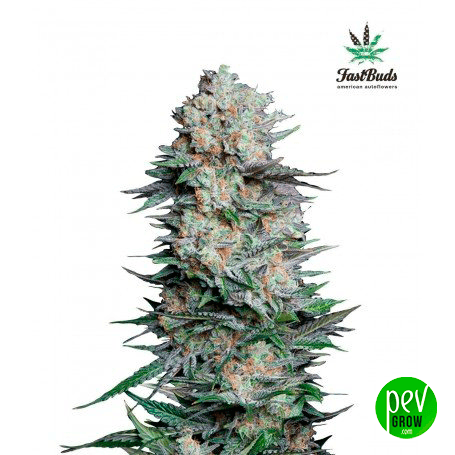 Buy Mexican Airlines
6.Ghost Train Auto
Ghost Train Haze is considered by many US consumers to be the best Haze hybrid ever, but due to its stretching, long flowering time, and exquisite nutrition, it is not suitable for all growers. But thanks to Ghost Train Auto these impediments will no longer be a problem, because it remains small, its flowering is very fast, and it is so easy to grow that anyone can get a great harvest. The aroma and flavor are reminiscent of the best Haze, but the best thing is its effect, powerful as well as fun, happy, motivating, and energizing.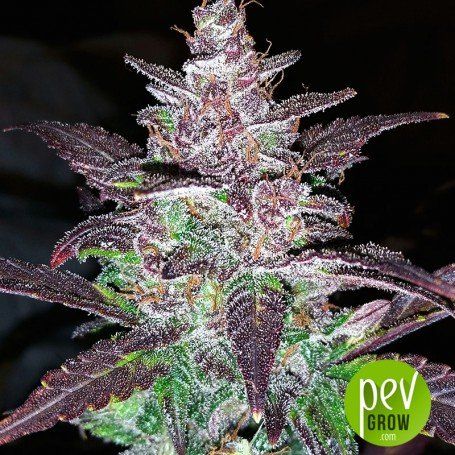 Buy Ghost Train Auto
7.Pineapple Express XXL Auto
One of the most complete autoflowering sativas today, with Hawaiian ancestors, tall size, and huge buds. Just a decade ago it was unthinkable that we could have automatic flowering varieties with such an intense and defined flavor, but this plant is a true festival of tropical fruit, with clear notes of pineapple, coconut, and avocado. With minimal care, it can return a harvest that in many cases exceeds the gram/watt barrier indoors, and up to 150 grams/plant outdoors. The effect is perfect for socializing and having a good time of uncontrolled laughter.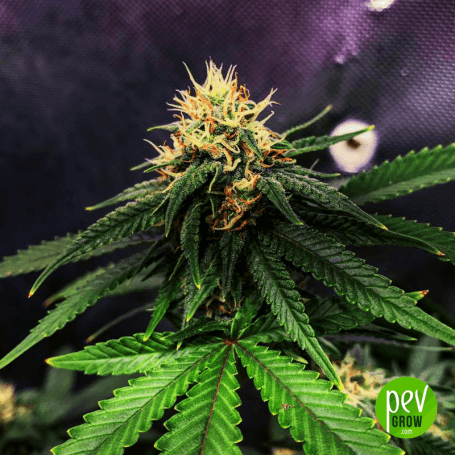 Buy Pineapple Express XXL Auto
8.Sour Diesel Auto
Also known as Original Auto Sour Diesel, it is a very special automatic sativa variety, since its genetics became one of the most coveted in all of America. It is one of the most powerful autoflowering strains in the world, so much so that many specimens easily exceed 20% THC. Its development speed is surprising, allowing it to finish the crop in just 10 weeks, counting from the germination of the seeds to the harvest. During cultivation, it does not give off a very pronounced aroma, but once the yerba is cured, the flavor is citric, acid, with nuances of sandalwood and gasoline.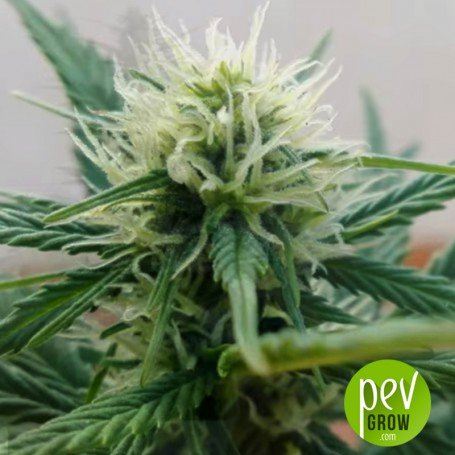 Buy Sour Diesel Auto
9.Moby Dick Auto
This mainly sativa autoflowering is another one of those strains that doesn't seem to have automatic flowering, because it ends up with a size that can exceed even photodependent genetics, its buds are giant, tight, super resinous, and with an impressive ratio between calyx and leaf. The sativa influence is marked by its grandfather Jack Herer, who in addition to the effect also intercedes in the aroma, flavor, type of bud, and above all in the total yield. If you don't have much growing experience, or even if you've never grown cannabis before, Moby Dick Auto will give you good results both in terms of production and quality of the final product.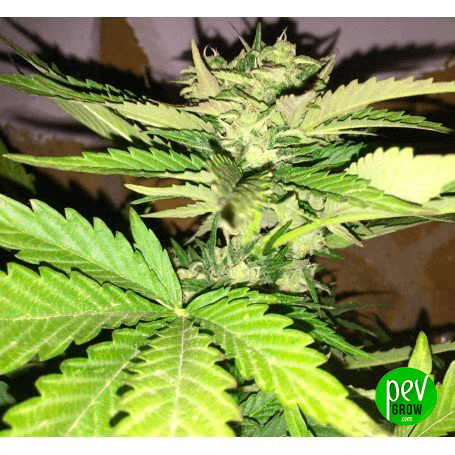 Buy Moby Dick Auto
 10.Auto Durban Poison
Autoflowering version of one of the best pure sativa strains in the world, the prestigious Durban Poison. This variety appreciates outdoor cultivation, because it needs a lot of light power to give the best results, but it also performs very well indoors as long as state-of-the-art LED or 600w HPS equipment is used, with a photoperiod of 18 hours of light per day as minimum. The flavor is practically identical to that of the normal flowering version, the effect is less psychoactive and with a certain relaxing drop, but very powerful in every way.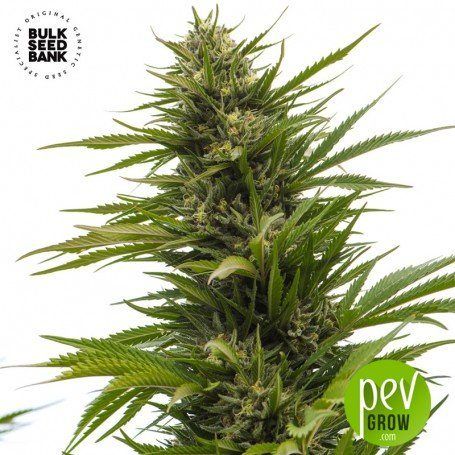 Buy Auto Durban Poison
✅ Conclusion
These are the 10 best autoflowering sativa varieties on the market in 2022 according to our research, very resistant plants and easy to grow, but with a stimulating, happy, motivating, and very psychoactive effect. If you have not yet chosen the auto seeds you are going to grow, here you have a wide variety to choose from, from pure autoflowering sativas, to automatic versions of some of the best sativa hybrids in history. Share this article on your social networks so that the content reaches the greatest number of people, surely many of your friends value it, and we thank you in advance.
🧐 Frequent questions
How tall are sativa autoflowers?
It depends on its genetics, the capacity of the pot, the quantity and quality of light, nutrition, and the skill of the grower among other factors, but as a general rule they tend to reach a higher height than normal autoflowering plants. It could be said that on average autoflowers with pure sativa genetics can end up with a height between 1.2 and 2.5 meters, and autoflowering sativa hybrids between 1 and 2 meters normally.
How to grow bigger autoflowering sativas?
If you are going to grow them outdoors, wait for as many hours of sunlight as possible, meaning that the best season for growing them outdoors is from mid-spring to late summer. In indoor cultivation, the best photoperiod for this type of plants is 20 hours of light and 4 hours of darkness each day throughout the crop. Another important issue is the substrate, it has to be specific for cannabis and at least 30 liters per plant outdoors or 20 indoors. It is highly advisable to add microlife to the substrate and the first irrigations to accelerate root development and strengthen the plants as soon as possible
How long do autoflowering sativas take?
They usually need a little more flowering time than indicas or hybrids, just like photoperiod sativas, but not much more in this case. In this ranking there are varieties that only need between 10 and 11 weeks of cultivation in total, counting from seed germination to harvest, but there are also some that require up to 90 days, especially those that grow and produce the most.
← Ranking of the best Cookie varieties today
Ranking of the best varieties to recover or increase energy →