Types of marijuana plants and the choice of the best genetic
0
149
Varieties of marijuana plants known not many, are counted on the fingers of one hand. However, there are a large variety of marijuana seeds. Something that is due to genetic. Not choose it well, you can play us some other tricks.
Maybe you've ever wondered if there are only a few varieties of marijuana plants, how come there is so much variety of products for sale. Very simple! The genetics of a marijuana plant can result in different versions of the same plant.
So today we want to focus on briefly explain what types of marijuana plants on the market, its characteristics and properties and how to choose the best seeds for the result we seek is that of a concrete plant and do not carry us a surprise because its genetic. We begin!
Types of marijuana plants
By nature, cannabis is divided into 3 strains: sativa, indica and ruderalis. From these strains a huge variety of marijuana seeds are obtained. There is more to see how many of them you can find in Piensa En Verde and all that remain to be discovered.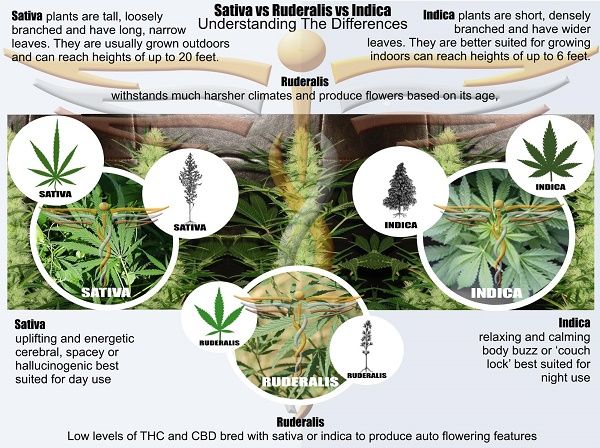 But for now, we will focus on describing the above three strains of marijuana: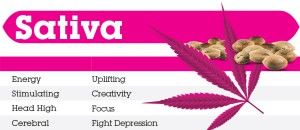 –Sativa strain: originally from Central America and South America, in its natural form can also be found in part of Africa and Asia. As far as its appearance is concerned, sativa plants are usually very high and have large leaves. Its growth process is quite long (between 10 and 20 weeks) so few people who venture to plant them indoors and those who do usually because they have chosen some seed that has been mixed with some indica strain. Of course, the performance of female flowers is very large and can give up to 1.5 kg per plant or more, as far as dry material is concerned.
In terms of its effects, it is noteworthy that one of the most psychedelic plants and contains very little THC.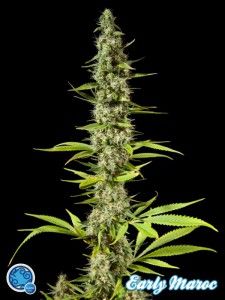 As a curiosity it is noteworthy that the fibers of this type of plant have been used for a long time (in some places it still does) for making textiles, as it is much more natural, cheaper and lighter. Similarly, its fibers were also used for a time, to make paper, but then turned to the cutting of trees to manufacture them.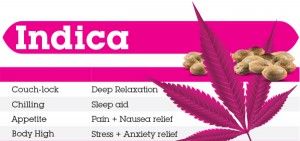 –Indica strain: Unlike sativa, this plant is much lower and is one of the most appreciated and sought after by consumers of marijuana. Originally from India, it grows in large green fields and shaped conifer. Its stem is woody and, unlike the case with sativa, is not appreciated by the textile industry, because its use would be too harsh.
Thanks to its high content of THC (16%), many medicinal uses that are given to this plant, also for meditation and relaxation, which was used as a smoking incense, like the rest of marijuana strains.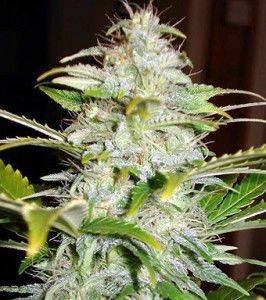 As a curiosity it should be noted that in its home country, India, are also numerous recipes in this type of marijuana is used, but with the dried flowers of the plant.

-Ruderalis strain: This is the smallest of the three plant we have mentioned so far and is really strong, in fact, can and does grow in areas of Siberia.
It grows slowly and stems are woody, which has never been a type of overly used marijuana.
Of course, like indica, it has been used in traditional medicine.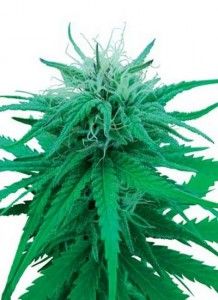 Choosing a good genetics
Marijuana seeds give less surprise, are those which have not suffered any crossing or transformation. So when we select our seeds take into account this factor, unless we get more results than we expected.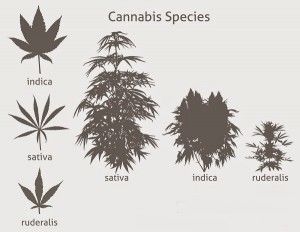 So things and although times are not to great fanfare, the fact is that it is worth investing in quality seed and this sometimes causes the price to rise somewhat. Thus we get crop insurance and hardy plants.
For your choice, nothing beats pure varieties or choose other hand, trust your seed bank. At Piensa En Verde we do not like to deceive our customers and always offer them full information so that they are those who decide to opt for what product.
By Noelia Jimenez, Team Piensa En Verde