Welcome to PEV Grow! We are still growing unstoppable in order to remain a reference in this world, and that's why we couldn't miss in our bulk seed catalogue, one of the flagships of Spain Bulk Seeds, White Dwarf x Auto AK! 
Two legendary genetics that Spanish breeders have managed to combine perfectly, without altering their impressive qualities and with the special touch that turns this weed into a sure bet if you are looking for a fast crop with good productions, especially under spotlights.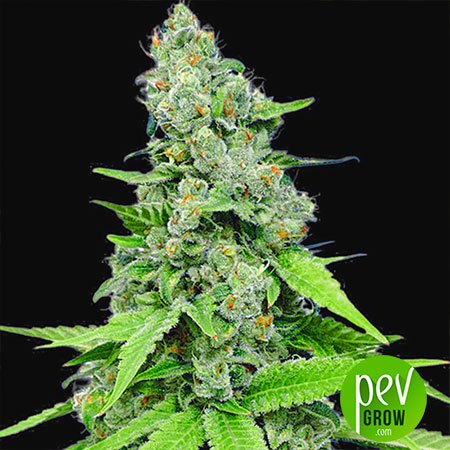 What is the structure of the White Dwarf x Auto AK? 
White Dwarf x Auto AK is an autoflowering strain and even if you don't believe it is predominantly Sativa, it is not usual, but after a hard work process it has been achieved, giving rise to a variety that takes a few days more than the traditional autos (65-75 days since germination), with a flattened structure, perfect for the smallest spaces.
What does White Dwarf x Auto AK taste like?
Its organoleptic properties will take even the most exquisite taste buds to ecstasy. Its taste is citrus, with exceptional sweet touches, which is accompanied by a very dense smoke, you can almost cut it!
What is the effect of White Dwarf x Auto AK? 
Its effect is very fun in the brain, perfect for having a good time in friends' company. Laughs guaranteed!
How is the cannabis plant White Dwarf x Auto AK cultivated? 
In indoor cultivation, it is perfect for its small size, very manageable and adaptable to virtually any space no matter how small. Placing it under an HPS spotlight at 20 hours of light during the entire cultivation cycle, you will achieve that it stretches to the maximum of its possibilities, with a production nothing despicable. With pots of 7 liters, you can place up to 14 plants per m2, with a substrate containing earthworm humus, to ensure growth without nutritional deficiencies. 
In outdoor crops, it goes unnoticed under the eyes of all neighbors, even if you live in the city you can put it on small balconies, but it must have a minimum of hours of sunlight. Its resistance to pests and fungi is high, but just in case if you live in a humid area, check it from time to time to avoid surprises. In blooming Top Auto by Top Crop is specifically designed to provide everything an autoflowering needs.
How much does White Dwarf x Auto AK produce? 
If you want to get the most out of it, grow it indoors, which is where you can get 400 grams per m2. Outdoors, the production is discreet, about 60 grams per plant. 
Buy now at PevGrow White Dwarf x Auto AK! Legendary!