Welcome to PEV Grow Cannagrower! You have just landed in the temple of marijuana and therefore it could not miss one of the most exclusive varieties that Spain Bulk Seeds has in its collection, White Widow x Chronic!
The magic of the Christmas tree (White Widow) with the flavour and productivity of Chronic, What can go wrong? A huge success!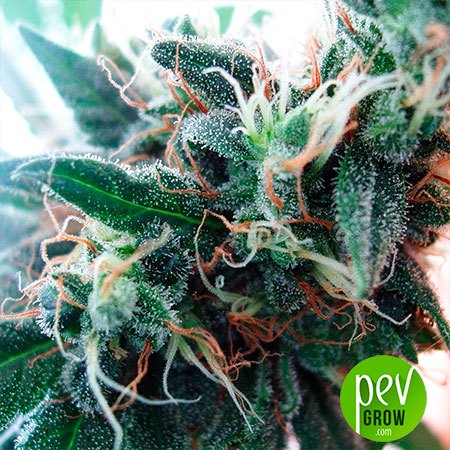 What is the morphology of the marijuana plant White Widow x Chronic? 
Indica dominant, it has a medium structure with a medium distance between knots, which stands out for the amount of resin it produces, so you can monetize it even more, making extractions with leftovers from the manicured. 
What is the flavour of White Widow x Chronic? 
A perfect combination that is close to excellence, a fruity flavour with bittersweet notes and a fresh aroma with floral touches, which make a puff... A religious experience! 
What is the effect of White Widow x Chronic? 
Despite its dominant indica genetics, the effect of White Widow x Chronic is mainly psychoactive, but nothing extravagant, a medium level, which ends up in a very pleasant body relaxation, perfect for reading a good book or sitting to wander in solitude. 
How is White Widow x Chronic cultivated? 
In indoor cultivation, it is quite a spectacle in terms of behavior, even the most careless can get good yields with this weed, but a little something ... You will love it and surely be able to sleep in the same room just to enjoy that impressive aroma, but I guarantee your neighbors will be bothered, so install a charcoal filter not to attract attention. It is essential! With 11 litre pots you will have enough space. 
In outdoor crops, it withstands any stress very well, so it is perfect for growing in Mediterranean climates, continental, etc. In spite of its great resistance, I usually spray it with neem oil every 20 days, so I don't have surprises. In growth, so that everything goes as it should, mix worm humus in the substrate and it will grow until it becomes a lady. 
How much does White Widow x Chronic produce? 
Indoors, depending on the intensity of light, the pots where you place it and the care you give it, yields range between 300-500 grams per m2 and outdoors you can get to collect up to 600 grams per plant. 
Buy now at PEV Grow, the White Widow x Chronic from Spain Bulk Seeds. Terrific!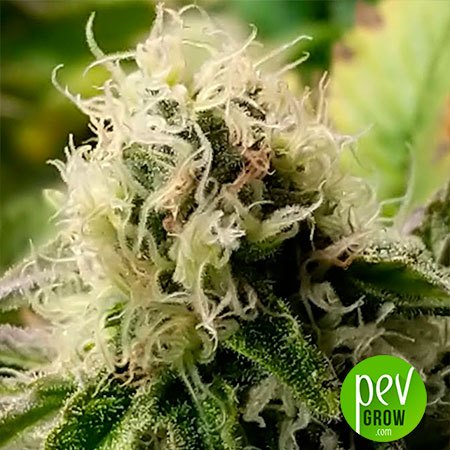 You may also be interested in: