White Widow x Jack Herer is one of those marijuana seeds, which every homegrowing marijuana lover should at least try once in a lifetime. It stands out for its production, its excellent taste and its powerful effect. Now available in your trusted online Growshop!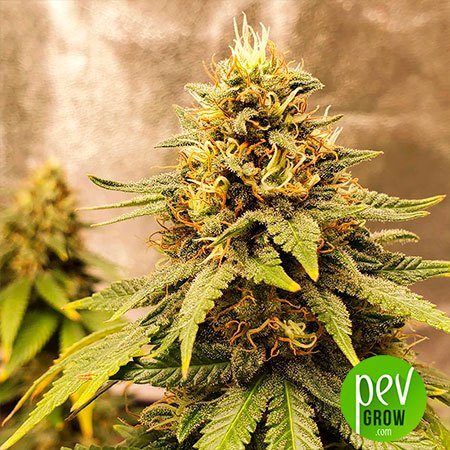 What is White Widow x Jack Herer like? 
White Widow x Jack Herer is a dominant indica hybrid, thin leaves and a distance between knots medium, which allows the entrance of light to the lower parts of the plant, getting quite uniform specimens and very high yield crops.  
What does White Widow x Jack Herer taste like? 
The organoleptic properties that you will feel when smoking this weed are more typical of a science fiction film than the purest reality, but in this case... Reality beats fiction! Its taste is impressive, a combination of fruity notes, with some bittersweet touches and an incense background, all enhanced with a floral and pine aroma, unforgettable! 
What is the effect of White Widow x Jack Herer? 
It perfectly combines the best of each one, a relaxing effect at body level that doesn't leave you KO, while your mind flies in a magnificent psychoactive trip, with which you will fly to the most hidden places you could ever imagine without moving from the sofa. I use it a lot when I feel like relaxing alone, while I enjoy a Futurama marathon. 
How do I grow White Widow x Jack Herer? 
In indoor crops, White Widow x Jack Herer has a tendency to stretch almost twice during flowering, so I recommend you put it at 12 hours from the beginning or put it at 18 but cut after about 20 days, so you won't have problems with the lights. Place 9 plants in 11 litre pots in a 1 m2 wardrobe to get the best performance.  
In outdoor crops, it only requires sunshine and good temperatures, without too much humidity, because when it comes to food it is not demanding, it simply needs a standard level of fertilization and a soil enriched with care. In growth, Radical Roots of Snoop Dogg Nutrients works wonderful, it makes sure that the roots grow strong, helping the absorption of nutrients and therefore grows more and the production will be higher. 
What is the production of the marijuana plant White Widow x Jack Herer? 
In any growing medium, whether indoor or outdoor, White Widow x Jack Herer stands out for its production levels, as well as for the resin layer that surrounds the buds, so you can exploit it even more, making extractions of BHO. 
Buy now at PEV Grow at the best price this mythical weed.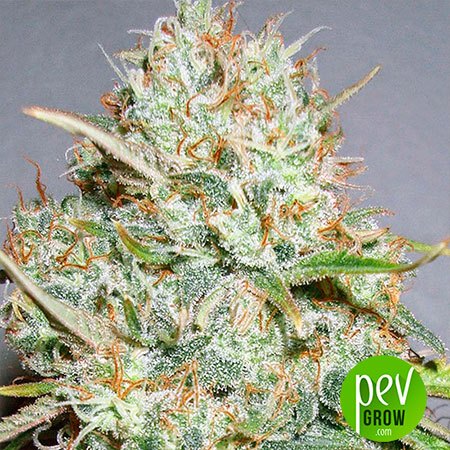 You may also be interested in: