You already have the best price in your trusted Grow Shop for Sour Diesel x AK from Spain Bulk Seeds! This weed combines the unique taste of Sour Diesel with the tremendous effect of legendary AK 47, a star has just been born!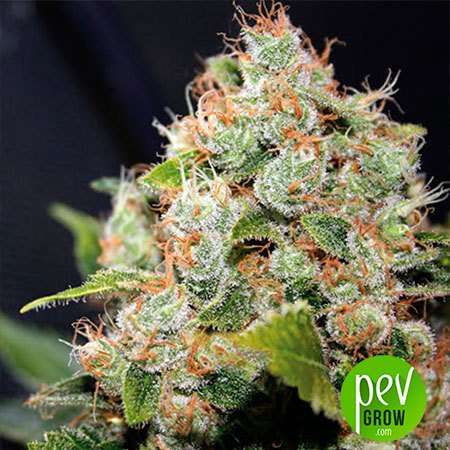 What is the structure of Sour Diesel x AK? 
Sour Diesel x AK is a dominant sativa hybrid, very quick thanks to genes inherited from AK, its structure allows light to penetrate well to all parts of the plant, getting fairly homogeneous crops, which improves the effectiveness of the focuses and easiness to carry out the crop. 
What does Sour Diesel x AK taste like? 
The organoleptic properties of Sour Diesel x AK are singular, a unique combination of fruity and citrus touches with a Diesel finish that gives it body and power and leaves a rough taste in the throat, a madness! 
What is the effect of Sour Diesel x AK? 
Its effect is very psychoactive, the best alternative to have a good party on Saturday night, or anytime you want! 
How is Sour Diesel x AK cultivated? 
In indoor cultivation, it is essential to install a good anti-odour system, either an active carbon filter, which is the cheapest option and the one I personally recommend, or to install ozonators in the rooms of the house overlooking the common areas of the property. With pots of 11 liters, the roots will have plenty of room to grow, because being so fast does not have time to stretch too much. Install a 315W LEC spotlight and an Adjust a Wings reflector. 
In outdoor crops your Sour Diesel genes require a Mediterranean climate, many hours of sunshine and pleasant temperatures, to develop and become the lady you are waiting for. However in colder climates you can also grow it, although you will have to give up part of the production, as it will grow less. In growth, to support it to the maximum, I add Top Veg of Top Crop and thus I give it that little push to grow to the maximum. 
How much does Sour Diesel x AK produce? 
Indoors, yields can reach 500 grams per m2 and outdoors, in the right conditions, they can reach 600 grams per plant. 
If you are a lover of bulk seeds, the new Sour Diesel x AK from Spain Bulk Seeds cannot be missing from your dispensary!