Now you can find in PevGrow, your trusted Growshop, the new Critical Orange Punch.
From the Dutch Passion seed bank, it is the result of the merger of Grandaddy Purps, Orange Bud and Kritikal Bilbo. Critical Orange Punch has inherited the best of each of its older siblings and has become a high quality cannabis strain, with very rich flavours and very high productivity.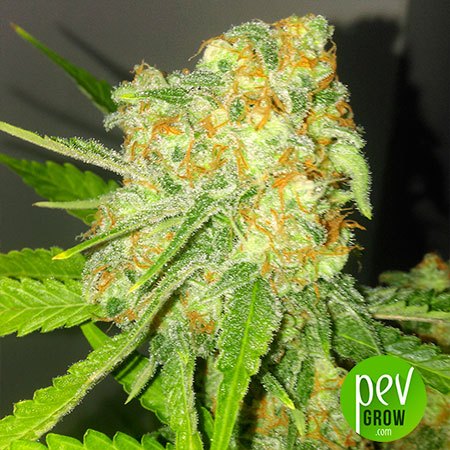 What is Critical Orange Punch like?
Genetically, Critical Orange Punch is a predominantly Indica hybrid and a feminized seed type. With THC levels of 20% and low CBD levels, this strain guarantees us a trip into the delorean, direct to the future of cannabis sensations.
How much does Critical Orange Punch produce?
This new genetic variety gives us very high production levels, both for indoor and outdoor crops. For beginners in the world is ideal, since its ease of cultivation and the already named high production that it brings us, makes it your best option.
What does Critical Orange Punch taste like?
The aroma and flavor of Critical Orange Punch is something difficult to describe in words, that combination of citrus and Skunk mixed with that unique taste of orange and Afghan hashish gives us a sensory experience that you can hardly forget. Be careful because Critical Orange Punch has arrived to settle directly in your heart.
Which are the effects of Critical Orange Punch?
Have you had a bad day? Has your girlfriend discovered the secret hideout where you keep Critical Orange Punch, and now it's your turn to share it? Don't argue, take a couple of puffs of this wonderful joint and travel to a world of well-being from which you'll never want to return. A long-lasting and clean effect. 
How do I plant Critical Orange Punch?
In both modalities, Critical Orange Punch is very easy to cultivate with very basic care.
In indoor crops, flowering is 56 days with a standard lighting cycle.
For outdoor crops, it is grown at the end of September and can reach the respectable height of 1.30 meters, even higher in certain cases.

In PevGrow you can buy Critical Orange Punch, always with the confidence that supports us and the best experience in the sector. Discover the best prices and the best customer service.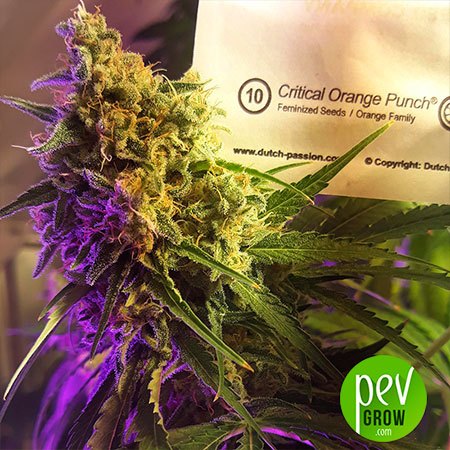 You may also be interested in: