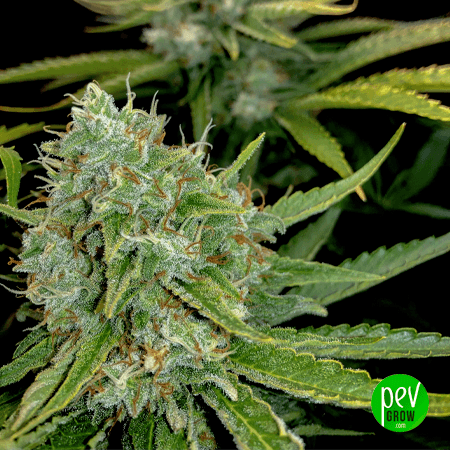 Gary Payton are feminized marijuana seeds produced by Spain Bulk Seeds as a feminized replica of a variety that is giving a lot to talk about on the west coast of the USA, the herb that pays tribute to the great basketball player of the same name.
What is the genetics of these Spain Bulk Seeds seeds?
These seeds are the result of self-pollination of a very special clone by Gary Payton, whose genetics came from the cross between the variety Y with the tasty Snowman. Originally it came from a collaboration between the Cookie Fam and the Powerzzz collective, and it is a fairly balanced polyhybrid, with slight predominance indicates.
How is the Gary Payton variety in general terms?
It is very complete in every way, since it does not usually cause problems during cultivation thanks to its enormous hybrid vigor, it produces very well, the flavor is addictive, it acquires beautiful colors, and its effect is first class . You have indica and sativa stuff, with open and branched structure, but super dense and compact buds.
How are these feminized seeds grown?
To exploit all its performance in indoor cultivation it is important to take advantage of its branched morphology, and the best way to do this is with the SCROG method . If you do this, just put 9 plants / m2 in 11-liter pots, with 3 weeks of growth and one apical pruning plus another of secondary branches.
In outdoor crops it is very interesting to start molding its structure from the first stages of life, for this you can use stakes or tie the branches as it suits you. The more substrate and sun, the higher the production, take this into account before deciding on the most suitable pot and location.
When are Gary Payton seeds harvested?
As a general rule, need between 9 and 10 weeks of flowering to mature properly in indoor crops. Outdoors they are harvested at mid-October in the northern hemisphere, and mid-April in the southern hemisphere. The ripening point depends on the effect that you like, if you prefer it more physical wait until most of the trichomes are between milky and amber in color, otherwise don't wait so long.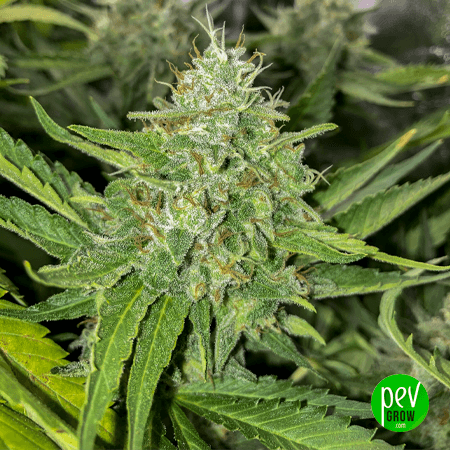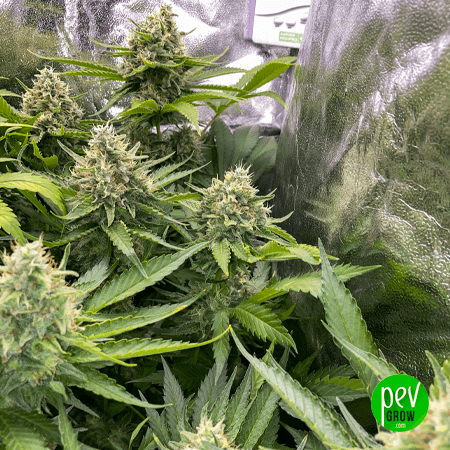 How much do these seeds produce indoors and outdoors?
Much, in the hands of expert growers they can overcome the barrier of the gram / watt indoors without problems, and anyone can extract between 500 and 600 grams / m2 with a minimum of attention. Outdoors each plant can exceed 900 grams dry, especially those that are exposed to more hours of sunlight.
How is the aroma and flavor of Gary Payton marijuana?
Like other members of the Cookies family , Gary Payton yerba smells like pastries or pastries, that aroma that surrounds you when you open the oven door to check if the cookies are already cooked, very particular. The taste is sweet, with an acid and menthol point that distinguishes it from the rest of the varieties of this tasty cannabis strain.
What kind of effect does this marijuana cause?
Very strong at all levels, with very remarkable muscle and joint relaxation, but above all with the feeling of happiness and well-being that lasts for hours. For us it is one of the best herbs that you can consume at night, since it optimizes rest without leaving you ironed.
Buy feminized Gary Payton seeds from Spain Bulk Seeds at the best price online
You may not have heard much about it yet, but I assure you that it is one of the genetics that surprised us the most on our last trip to the USA, smoke with spectacular flavor that gives you a high-flying trip, an all-star yerba like the great Gary Payton.
You may also be interested in: