Now you can buy at the best price in PevGrow the new variety that Royal Queen Seeds has prepared to receive this 2020 with the best of the smokes, Cookies Gelato! Daughter of none other than Girl Scout Cookies and the legendary Gelato, inheriting its incredible terpenic profile, as well as an amazing production capacity, all of which adds up to levels of THC that are truly beasts.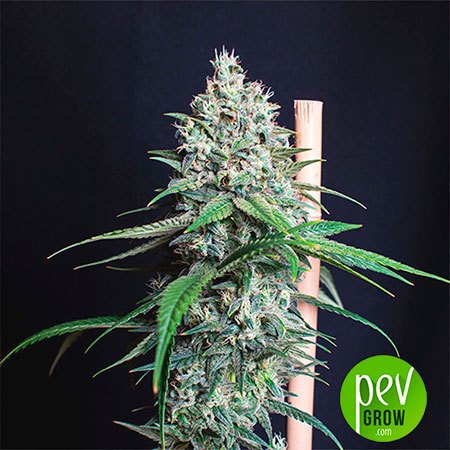 How is Cookies Gelato cannabis plant?
Morphologically, this strain is a hybrid very balanced between its indica and sativa genes, a plant with a manageable appearance, with a vigorous growth and many branches, which have good presence and hardness, holding the weight of excellent crops well.
What is the taste of Cookies Gelato?
This weed is ideal for vaporizing and enjoying its terpenic quality to the fullest. Its flavor is dominated by a touch of citrus, seasoned by a very sweet touch of chocolate cookie. What a combination!
What is the effect of Cookies Gelato?
Its effect combines the best of each house, on the one hand everything begins with a happy and very funny mental rise, combined with some physical relaxing touches, that without becoming crushing, will leave you in your optimal point.
How do you plant Cookies Gelato?
In crops with a controlled climate you need to feel as if you were in full summer sun outside, so you need a powerful spotlight, a 600w HPS luminaire would be the most convenient, installing a cooltube reflector so that the spotlight temperature does not shoot up. With 2.9 US gal (11 litre) pots, you can place up to 9 plants per 3x3ft (m2).
Under the sunlight you don't have too much time the best thing is that you buy a ready-made substrate, Top Crop Mix is the best without a doubt, it comes with all the nutrients to face a complete crop practically without help, although of course, with a program of stimulants you will get much better results. In growth, add Ionic Soil Grow, you will improve the robustness of the plant and its development.
How much does Cookies Gelato produce?
Under the spotlights, between 19.4 and 21.2 oz per 3x3ft (550-600 grams per m2). Outdoors the harvest can vary between 21.2 and 22.9 oz (600-650 grams) per plant.
Exclusivity at the best price, that's Cookies Gelato from Royal Queen Seeds now available at PevGrow!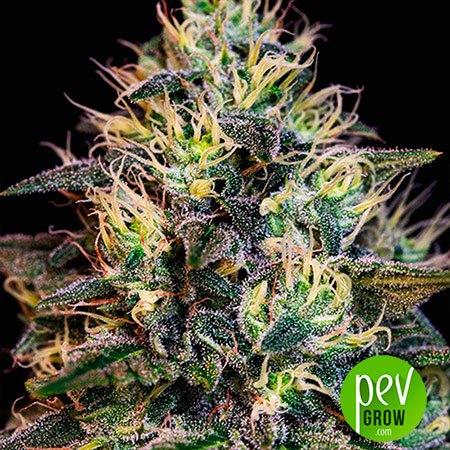 You may also be interested in: