PEV Grow and Spain Bulk Seeds bring you the Trainwreck marijuana seeds, born from the crossing of several sativas, is a elite clone acclaimed throughout California and worldwide has already captured their fans, it is a strain ideal for consumers looking for a potent variety.
You could not expect more as its name says it all a "train wreck" that guarantees you a very psychedelic effect.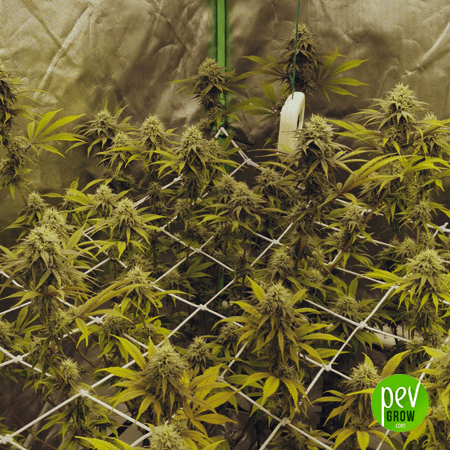 What does the Trainwreck plant look like?
It grows with great vigor as a weed, has the size of a Christmas tree with many secondary branches, like all sativa is a tall plant can reach up to 3 meters in height, stretching a lot during the flowering phase.
Its buds are dense, hard and are located at the tips of all branches of the plant.
What does it taste like?
Its flavor is complex and unique, spices are appreciated, a rich blend of sour fruits like lemon with exotic woods such as cedar and pine, its smell is like a pine forest totally captivating.
What effect does it produce?
Its effect is strong, you will feel like a train has run over you but this devastating effect is delightful, is narcotic, it starts with a strong cerebral high that then moves to a physical sensation.
If you love intense effects don't miss out!
Due to its high THC content, it is used by many patients to relieve anxiety, stress disorders, migraines, arthritis and severe muscle aches and pains.
How is Trainwreck grown?
Grown indoors you will only need 9 weeks of flowering to harvest the fruits of your crop, you can optimize yields by applying growing techniques such as SCROG.
It is necessary to use tutors to prevent the branches from breaking under the weight of the buds that are usually fat and dense.
If you improve the substrate with coco fibre it will grow even more vigorously and, of course, don't forget the appropriate lighting system. Lights LED of 300w per m2 will do it good.
Outdoors it won't give you much work as it is a plant with good resistance to the adversities of the climateand to the attacks of fungi and diseases, it doesn't need so much sunlight either.
Remember that it is a sativa and outdoors it stretches with care.
What is the yield of Trainwreck?
It is considered an excellent producer, in indoor cultivation can produce between 400 and 600 gr. per m2 and outdoor cultivation between 1000 and 2000 gr. per plant.
.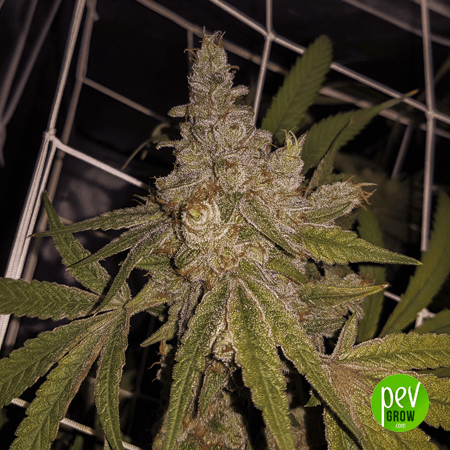 You may also be interested in: