You already have at the best cost in your trusted growshop, G13 Auto, a indica dominant variety with very powerful effects.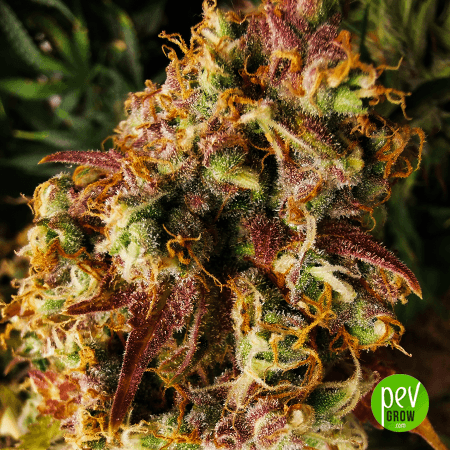 How is the G13 Auto plant?
Medium in size, with a short distance between nodes, you will have to manicure it to allow air to pass through the entire plant.
Develops wide violet leaves, this coloration is intensified when temperatures drop, they present throughout their growth a large central bud, compact flowers with many branches.
G13 Auto combines a series of flavors in an exquisite way, in the first puff notes of herbs and menthol will invade your palate.
What is the effect of G13 Auto
Its effect is physical and cerebral, once you smoke it you will achieve total relaxation, which is characteristic of all indica-dominant marijuana plants.
A narcotic high can occur, which will make you go into a state of drowsiness, will allow you to free your mind of all the problems you have.
How is G13 Auto grown?
It is an easy-to-grow plant, for indoor growers it is recommended to maintain a good temperature in the garden, it does not like cold places very much, a warm environment allows it to optimize its yields, can reach a size between 90 at 100 cm, with a flowering period between 70 to 75 days after germination.
The size of the pot is one of the factors that will influence the proper development of your plants you can use 9 pots of 11 liters
Grown outdoors you can place it from the beginning in 18-liter pots, where the roots will develop in all their splendor.
How much does G13 Gum Auto produce?
In closed enclosures you can obtain between 15.8 oz per 3x3ft to 17.6 oz per 3x3ft  (450 to 500 grams per m2), however, grown outdoors you will achieve between 2,11 oz to 3,17 oz (60 to 90 grams) for each specimenr.
Pevgrow offers you the best seeds and you couldn't miss G13 Auto Gum. Buy it now!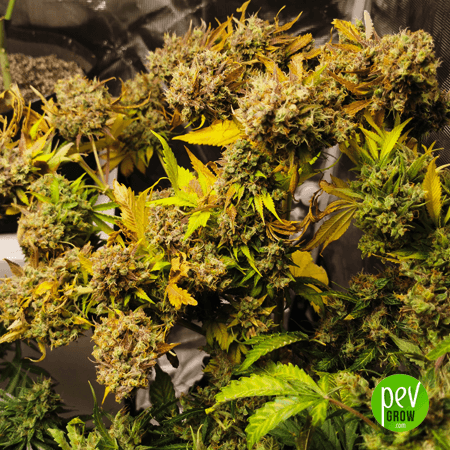 You may also be interested in: