MK Ultra has arrived at PevGrow ! This strain produces a cerebral high so strong that you will feel as if you are under the power of hypnosis, hence the origin of its name as the famous CIA project of the 50s , based on the use of substances to achieve mental control of people when questioning them.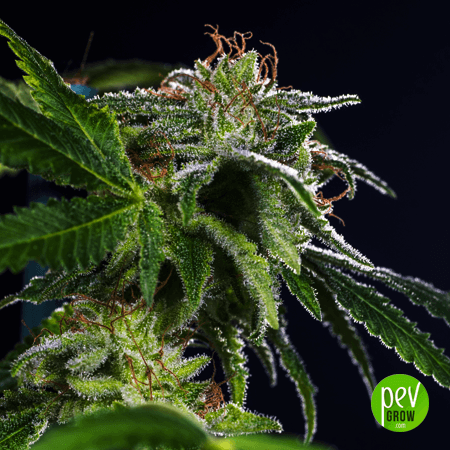 What is MK Ultra like?
This variety of marijuana is small, does not usually exceed a meter and a half although that does not limit its great production, its buds are fat and compact bathed in a thick resin of great quality.
MK ultra, born from the crossing of legendary strains such as the powerful G13 and the one with Californian roots, it shows medium green leaves, covered by a white fluff and orange pistils that accompany it.
What is the taste and aroma of MK Ultra?
The effectof this herb is quite intense, it feels strong in the throat it can produce a certain sensation of dryness, its aroma is very characteristic of the Afghan varieties a little citrus, but with that background of metal and earth that captivates completely.
What effect does MK Ultra produce?
You will feel a strong brain blow that takes you to a state of well-being, but immerses you in a state of hypnosis, you could feel a little dazed. It is not recommended if you must perform tasks that require concentration.
A body level allows you to relax, it is recommended to combat insomnia, anxiety and stress.
How is MK Ultra grown?
You will need tutors in the flowering phase to support the great weight of the buds since they can easily break the branches, it will be convenient to carry out apical pruning and use the SOG method.
If the cultivation is indoor, no Don't forget to use scent filters, because the active terpenes of this strain will be responsible for exposing its aroma, its size is ideal for small terraces or closet crops.
In outdoor crops and under direct sun, you must be careful with the weather, warm environments suit you, avoid times of excessive cold because these small plants can be stressed a bit.
What is the production of MK Ultra?
Indoor you can collect 12.3 oz per 3x3ft (350 grams per m2), while outdoor it is possible to achieve productions of up to 21,2 oz/plant (600 grams per plant).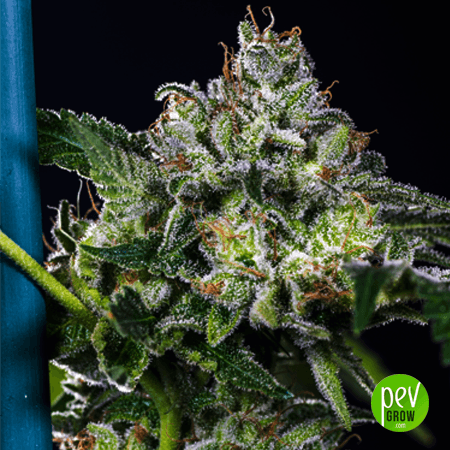 You may also be interested in: