Reading Time
6
minutes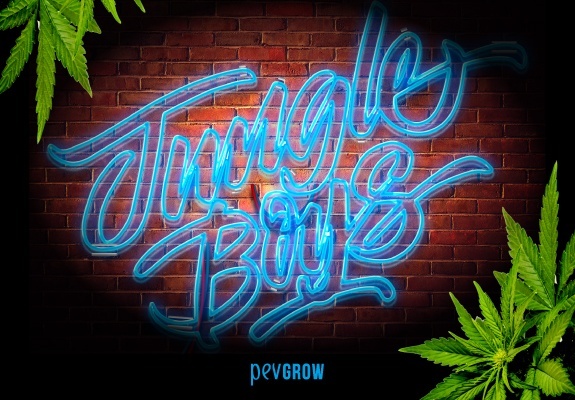 If there is a country in the world that stands out for its influence on the cannabis market, it is the USA, and if you go deeper, there is a state that has directly changed the world panorama, California. Within California there is a group that has achieved international fame thanks to the quality of its products, the Jungle Boys. It's quite possible that name rings a bell, since they are the kings of the sector in forums and social networks, but who are they? Where did they come from? What have they done to obtain this reputation? All those doubts will be cleared up if you keep reading this article…👉
⚠️ Who are the Jungle Boys and how did they originate ?
This is a group of more than 100 Los Angeles-based weed growers led by Iván Vanorwick, its creator, an expert in cannabis who has been harvesting indoors and outdoors for more than 20 years.
Iván had always seen top weed plants in his home since he was a child, as his mother used to grow them in her backyard. He started to specialize in order to consume a product of the highest possible quality, but he never thought that his hobby could become a career, much less that it would bring him success and fame.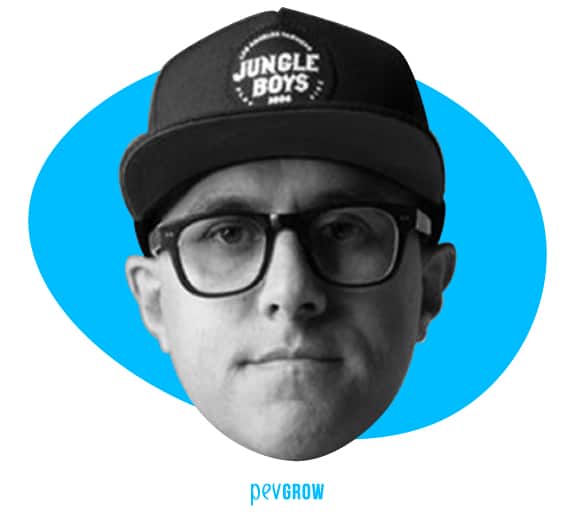 Cancer, a reason to dedicate your life to a goal
Everything changed when his father was diagnosed with advanced cancer. Seeing that neither radiotherapy nor chemotherapy could improve his health, the doctors suggested that he try cannabis.
At that time there were very few dispensaries open in California, as they were in a risky legal situation. Iván found the Toluca Lake Collective (TLC) and his father did not do badly, so he thought he could also produce the medicine his father needed.
The problem is that at that time, weed was not entirely legal in the United States. On the contrary, it was persecuted and the growers were exposed to very high prison sentences, even losing their own homes.
This didn't stop Iván, who decided to hang a couple of lights in his garage and start producing the best cannabis possible to treat his father's disease. Unfortunately, the cancer was already in stage IV, so he could only improve his quality of life during his final days.
💻 Jungle Boys' seed
His father's death was not an obstacle to continue growing cannabis in his garage, he had seen the therapeutic potential of it and had every reason to continue helping people in need.
Its indoor cultivation went from 2 to 4 lights, then 8, and so on to the indoor spaces that they publish nowadays, the most advanced and professional ones in the world. It was around year 2000 and internet cannabis forums were becoming more widespread, so information and clones were shared without problems. This is how he met Capulator, the creator of the Miracle Alien Cookies, or Raskal, the father of the White Fire (Wifi) with whom he still has a good relationship.
At first he sold the production to two Los Angeles clinics, TLC and Down Town Patient Group, but he quickly thought about opening his own store to sell cannabis to customers. Soon after, he became a partner in the Toluca Lake Collective and opened Nature's Green Cure, a place that was not only a store but also the home of his 100 lamp crop, which they hid in the back.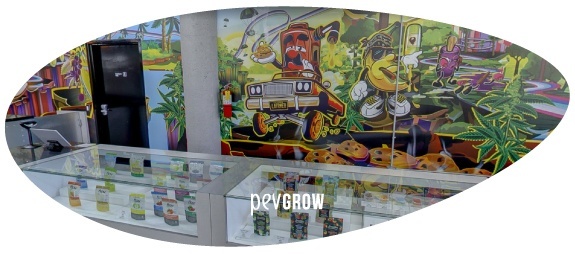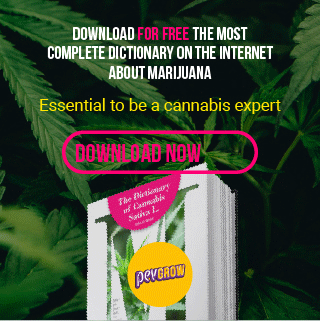 Free Download
Cannabis Dictionary
2023 Edition
Insert a correct email address
You must accept the privacy policy
SITE OF SHOPS ONLINE S.R.L with CIF: B98262777 and address for notifications in C/ VEREDA MAS DE TOUS Nº 22 LOCAL C, 46185 LA POBLA DE VALLBONA, VALENCIA, Phone: 961658271 Email: customer(at)pevgrow.com
At the name of Consulting we process the information you give us in order to provide the requested service, perform the billing of the same. The data provided will be kept as long as the business relationship is maintained or for the years necessary to comply with legal obligations. The data will not be transferred to third parties except in cases where there is a legal obligation. You have the right to obtain confirmation as to whether SITE OF SHOPS ONLINE S.R.L. is processing your personal data and therefore you have the right to access your personal data, rectify inaccurate data or request its removal when the data is no longer necessary
🧐 Jungle Boys' dispensary and growing
Iván divided the cultivation of this place in 5 rooms of 20 bulbs each, in order to make separate lots of different genetics. Thanks to this he was able to make great selections of commercial varieties, choosing the best plants from groups of many specimens, sometimes even 1000.
This was a big risk, as federal law severely punished the cultivation of more than 100 cannabis plants, but luck was on Iván and his entire team during this time and they were able to successfully harvest the flowers that they later proudly sold to the sick and others in need.
Unfortunately, his luck changed in 2012, when Santa Fe Springs Councilman Joseph Serrano began to make his life miserable. This councilman's mission was to interfere with the activity of the dispensaries that were trying to carry out their mission in the most legal way possible, to try to keep the sale of cannabis on the black market as long as possible, by delaying licenses and sending inspections.
Subsequent FBI investigations confirmed that Joseph Serrano was collecting from a local clinic, and was involved in cases of blackmail and corruption. But this didn't mean that Iván and the rest of the Jungle Boys could rest peacefully, as the federal government at the time was trying to use every resource possible to screw with businesses in the sector before the possible approval of the local L.A. law known as Proposition D.
👾 The commitment to the TLC Collective
This law would allow the first 168 dispensaries opened in the city to operate with impunity, while establishing a legal regulatory framework for the rest of the cannabis businesses. Nature's Green Cure was not among the companies to be protected, and as the Feds were getting more strict, they decided to voluntarily shut it down until the storm was over.
The day before voting on Proposition D, Iván decided to risk all his savings to take full charge of the Toluca Lake Collective dispensary, which was one of the 168 locations that would be given legal status, since it was established in 2006.
As the Jungle Boys became more and more famous, TLC grew from a small 6-shelf store in San Fernando Valley to a large and colorful space in downtown Los Angeles offering the best strains in town.
🎬 Varieties of Jungle Boys
Jungle Boys collaborate with several weed seed banks and cannabis breeders from different states in the USA: Exotic Genetix, Raskal, Cannarado, Symbiotic or Seed Junky among others. Among all the commercial varieties they have grown, the following stand out :
Wedding Pie: Created by Cannarado Genetics from the cross between the Wedding Cake and the Grape Pie. It's one of the most trendy strains nowadays.
Wifi #43: The first great elite clone achieved by the Jungle Boys, obtained through selection among 1000 seeds of Raskal's White Fire.
Jungle Cake: One of the team's favorites, named by Seed Junky Genetics in honor of the Jungle Boys, as it crosses the Wifi #43 selection with the Wedding Cake.
Mimosa #14 and #26: We owe these 2 great Mimosa strain selections to these great growers as well. Mimosa #14 tastes nutty and is more balanced in effect, #26 has an orange flavor and greater psychoactivity.
Sundae Driver: Another genetics created by Cannarado, a cross between Fruity Pebbles and Grape Pie, great fruity taste and balanced effect.
Wedding Cake: On the menu of these professional growers there is never a lack of this incredible variety that crosses the Cherry Pie with the Girl Scout Cookies.
Gelato: Sherbinski's great creation is also among the Jungle Boys' regulars, and one of the most demanded by the general public.
Purple Punch: Another trendy genetics, a mix between Larry OG and Grandaddy Purple created by Symbiotic Genetics and already famous all over the world.
Strawberry Shortcake: One of the latest additions, also from Cannarado Genetics, formed by White Wookies and The White.
LA Kush Cake: Bred by Seed Junky Genetics through the combination of Wedding Cake and Kush Mints.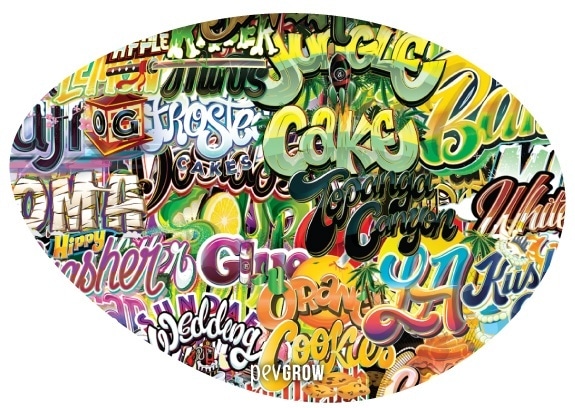 📱 Good packaging, clothes, stickers and a whole marketing strategy that works very well
Many people know that the Jungle Boys grow good weed, but to become a world reference in cannabis it takes much more than that, it takes great marketing, and they do it really well.
They are at the forefront of the industry in instagram, there is no doubt, since today they have more than 1 million followers among their various accounts, not to mention their large dispensaries, TLC Collective and Los Angeles Farmers, both of which add up another good chunk.
When a variety is good and perfectly cultivated, its buds are usually very photogenic. Add to this a catchy name, a representative logo, a very eye-catching design and high quality photographs, and the result is a resounding success, and the Jungle Boys know how to do it better than anyone else. On their website you can find caps, T-shirts, pins and stickers of the most famous varieties, all with the personal style of this brand of course.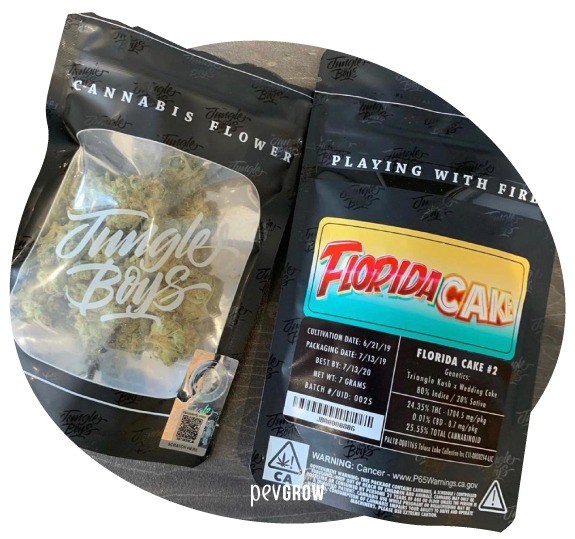 🔥 Top level collaborations
Ivan brags that he has rejected more than 100 offers of collaboration with other brands, but since 2017 he has been immersed in a project with rapper Berner and Matthew Morgan from the Reef clinics in Las Vegas.
Berner was already in the industry with his Cookies brand, being known for offering great quality in Northern California. From the union between Cookies and Jungle Boys was born Exotikz, the brand sold in the Reef dispensaries that only offers varieties of these monsters of the weed industry.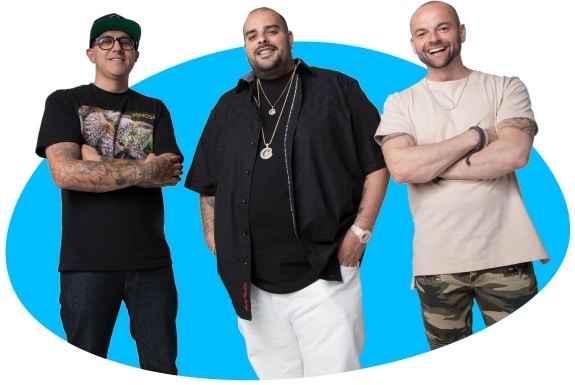 ✅ A successful present and a promising future
Jungle Boys has positioned itself in a strategic place within the cannabis industry, after conquering California it is now achieving it also in Las Vegas, and thanks to the international tourism that this city attracts, it will soon conquer the whole world.👏👏👍
But all this would not have been possible without the great work of Iván, who one day decided that he would grow the best possible cannabis and still continues as a pheno hunter trying to get that perfect plant, in a mission that has lasted more than 15 years and we are sure it will continue for a long time.
The best Skunk varieties in history →