Reading Time
6
minutes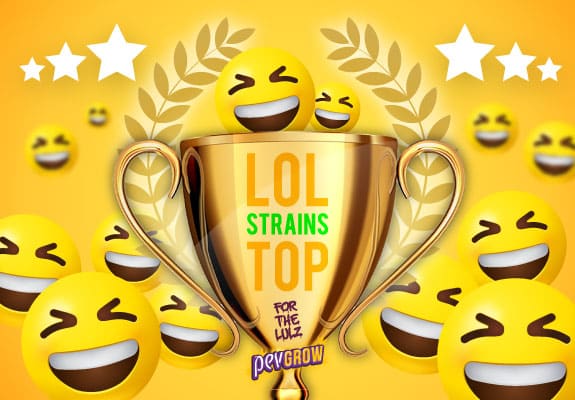 Many people use cannabis to have a laugh, and every day that moment of disconnection and escape from everyday problems becomes more necessary, because we are living through one of the most complicated moments in history. Some varieties of marijuana cause a special effect to make you happy and laugh non-stop for hours, but there are others that offer totally different effects, and this is something you have to know in order to choose the best one at all times.
Today we are going to see which is the best marijuana to crack up with laughter, whether it is indica, sativa, autoflowering, or rich in CBD, because today we have polyhybrids of all kinds that, among other things, give us a good time of laughter and joy, and here we will see which are the best.
🧐 Best Sativa Strains For Laughing
Historically, the sativa strains have always been the ones that made you laugh the most, among other things because they are the ones that produce a greater amount of THC, more psychoactive effects, expand the mind, increase creativity, and improve mood in general. But luckily and thanks to all the modern cannabis breeding work, today you can find strains of any subspecies of marijuana that can make you laugh a lot.
Sour Diesel
From our point of view, Sour Diesel is the best variety of commercial marijuana to laugh uncontrollably, to the point of having a hard time not being able to contain the laughter. The combination of the limonene and pinene terpenes, together with its high concentration of THC, enhance the entourage effect and make it an ideal strain to enjoy hours of laughter and absolute happiness. Surely it is the most appropriate genetics to party and enjoy without thinking about anything other than fun.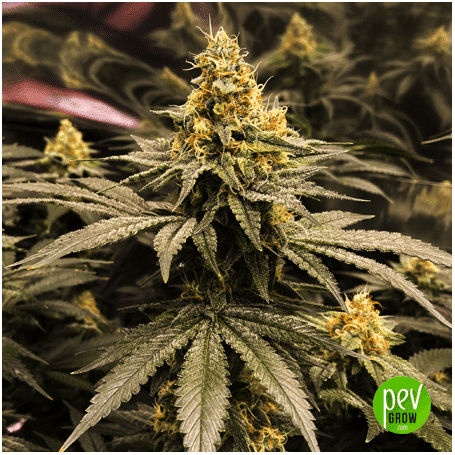 Buy Sour Diesel Strain
Laughing Buddha
As its name suggests, this variety seems to have been specially created to laugh out loud. It is an F1 hybrid made up of 2 of the best pure sativas in the world, Jamaica and Thay, and like Sour Diesel it shows a profile of terpenes rich in limonene and pinene, but in this case also seasoned with ocimene and myrcene, as well as high amounts of THC. Its effect is greatly enjoyed accompanied by a good comedy, so I recommend you take a look at this article where we publish the best movies to watch while high.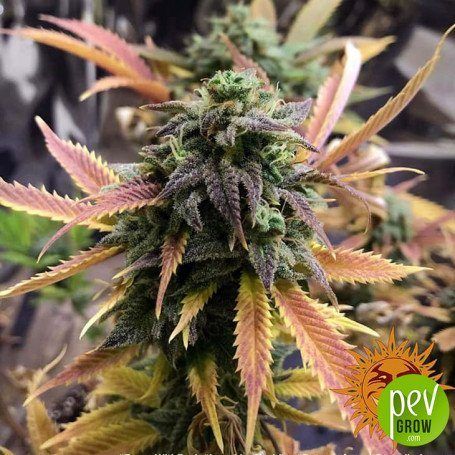 Buy Laughing Buddha Strain
Jamaican Lambsbread
Pure Caribbean sativa that, in addition to being one of the most powerful landraces on the planet, is one of the most suitable varieties to improve mood, forget problems, and laugh nonstop. Do you think Bob Marley was naturally so happy? Without a doubt, this variety helped him a lot in this sense, and in many of his song lyrics the good vibes that this plant gave him can be perceived. We think that there is no better variety to socialize and have a good laugh with friends, whether playing video games or doing any other activity, since it does not leverage anything.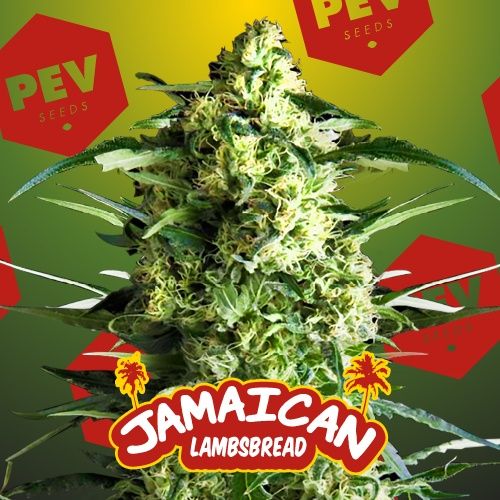 Buy Jamaican Lambsbread Strain
🎯 Best indica strains for lots of laughs
Although sativa genetics are usually more suitable for causing uncontrolled laughter, there are also indicas that produce similar effects, especially some mainly indica hybrid strains that contain a part of sativa, and here you can see the 3 that we think are the best in this regard.
Blue Cheese
A polyhybrid mainly an impressive indica, as it mixes the excellent flavors of Blueberry and Cheese in a very balanced way. But today we are not here to talk about organoleptic properties, and this variety, in addition to being delicious, provides a very cheerful, calm, uplifting, and above all, happy effect. It is one of those couch marijuanas that are especially enjoyed in company, watching humorous sketches, or playing the most famous marijuana games.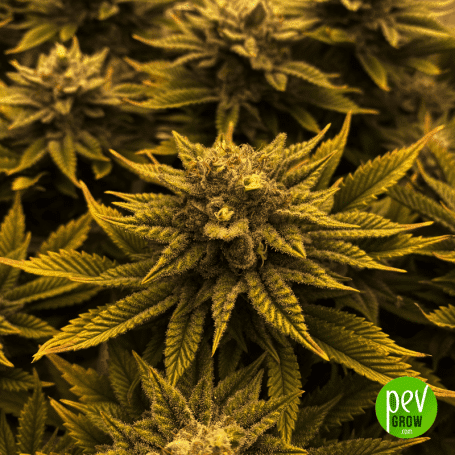 Buy Blue Cheese Strain
Miracle Alien Cookies
MAC has it all, it is resistant, productive, fast, very resinous, delicious, and more than anything it is a powerful variety with mentally happy but physically relaxing effects. Its chemotype is very rich in THC, so much so that in many cases it is close to 30%, and this may be too much for people with low tolerance to this cannabinoid, but don't worry, since it is an effect that starts out being very euphoric, and after as time goes by it becomes more relaxing.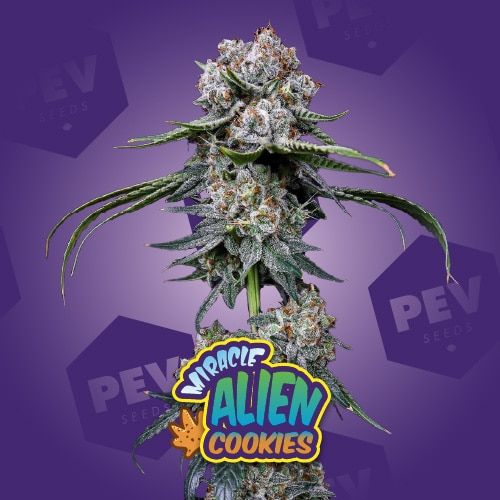 Buy Miracle Alien Cookies
Chemdog
This THC-laden, mostly-indica strain can cause fits of laughter to the point of tears, be warned. The exact genetics it contains is not known, but it is suspected that it may be a hybrid made up of a pure sativa and a pure indica. With its terpene profile loaded with caryophyllene, limonene, and pinene, among others, together with its high concentration of THC, its effect is medicine for the soul, since it helps to forget problems, see everything from another point of view, and invites to laugh nonstop.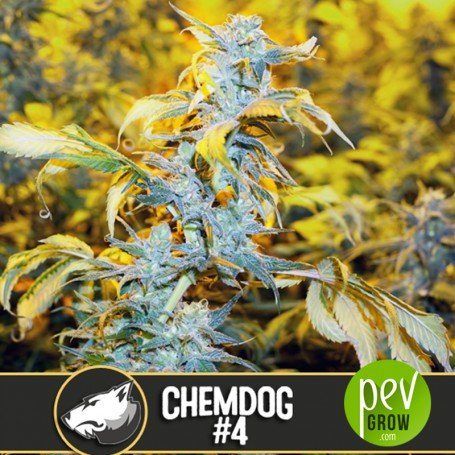 Buy Chemdog Strain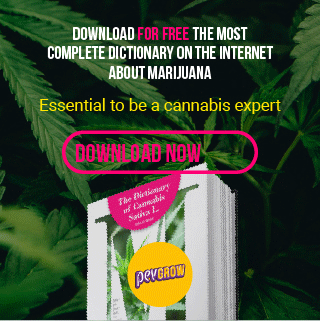 Free Download
Cannabis Dictionary
2023 Edition
Insert a correct email address
You must accept the privacy policy
SITE OF SHOPS ONLINE S.R.L with CIF: B98262777 and address for notifications in C/ VEREDA MAS DE TOUS Nº 22 LOCAL C, 46185 LA POBLA DE VALLBONA, VALENCIA, Phone: 961658271 Email: customer(at)pevgrow.com
At the name of Consulting we process the information you give us in order to provide the requested service, perform the billing of the same. The data provided will be kept as long as the business relationship is maintained or for the years necessary to comply with legal obligations. The data will not be transferred to third parties except in cases where there is a legal obligation. You have the right to obtain confirmation as to whether SITE OF SHOPS ONLINE S.R.L. is processing your personal data and therefore you have the right to access your personal data, rectify inaccurate data or request its removal when the data is no longer necessary
✅ Autoflowering weed to make you happy and laugh uncontrollably
If you like to grow autoflowering genetics for self-consumption, but you don't want to give up enjoying a variety with effects that promote laughter and happiness, don't worry, because at Pevgrow we think of everything and we thought you might like to see what the best for us are. best automatic marijuana strains to have a laugh at any time.
Pineapple Express XXL Auto
This strain contains Hawaiian ancestors, which everyone knows is one of the funniest sativa strains ever, as well as having a unique and intense pineapple flavor. They are very complete plants in general, since in addition to being powerful and tasty they are very productive, and have such a strong hybrid vigor that they can be grown in any environment and by anyone.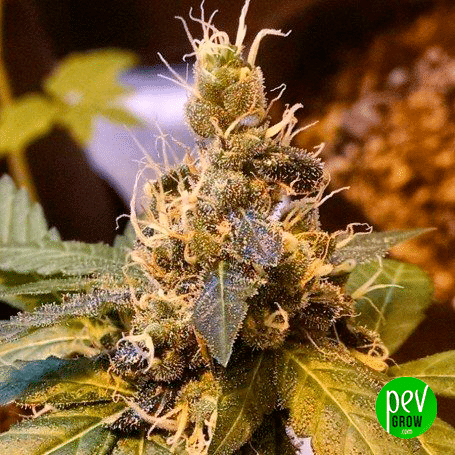 Buy Pineapple Express XXL Auto Strain
Chocolope XXL Auto
When you cross a pure sativa like Chocolate Thai Strain with a Haze hybrid like Cannalope, the result is a perfect strain to laugh yourself out of breath. The autoflowering version is not far behind, and although its effect has a certain relaxing low, the first thing you notice is an uncontrolled desire to laugh, to the point of ending up with stomach pains due to so much laughter..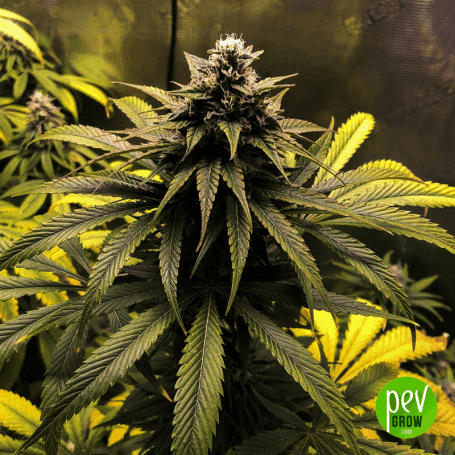 Buy Chocolope XXL Auto Strain
LSD 25
The effect of this marijuana is similar to that caused by LSD, not because you are going to have hallucinations, far from it, but because it is a very appropriate herb to cause laughter for anything, however silly it may seem. Its happy effect together with its easy and fast cultivation make it a very interesting option for those growers who want to achieve a lysergic harvest in the shortest time possible, and with the least amount of care.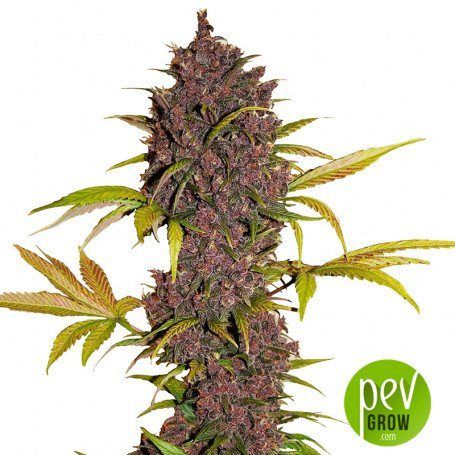 Buy LSD 25 Strain
✨ CBD-rich strains best suited for a laugh
Cannabidiol-rich cannabis strains stand out for their medicinal effects and their lower psychoactivity, but that does not mean that there are no varieties with CBD that facilitate lazy laughter, there are also and below you can see the ones that seem to us the best to make you laugh.
OG Kush CBD
The most therapeutic version of OG Kush shows a ratio between THC and CBD of approximately 1:1, so it combines relaxing effects with medium psychoactivity, while increasing happiness thanks to the release of dopamine, endorphins, and serotonin that It is achieved by greater neuronal activity caused by the combination of cannabinoids and terpenes it contains.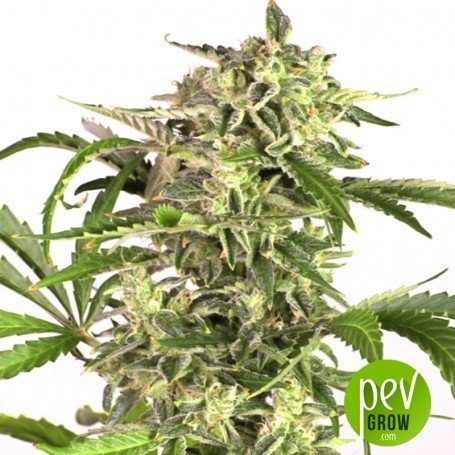 Buy OG Kush CBD Strain
CBD Skunk Haze
These seeds were created through collaboration between the CBD Crew collective and the Dutch Passion bank. It is supposed to be a mainly sativa hybrid, and that gives it an effect that starts with a lot of euphoria and happiness, but always accompanied by a feeling of peace and pain relief caused by cannabidiol. The flavor is sweet with notes of incense, wood, and a hint of citrus that lingers on the palate.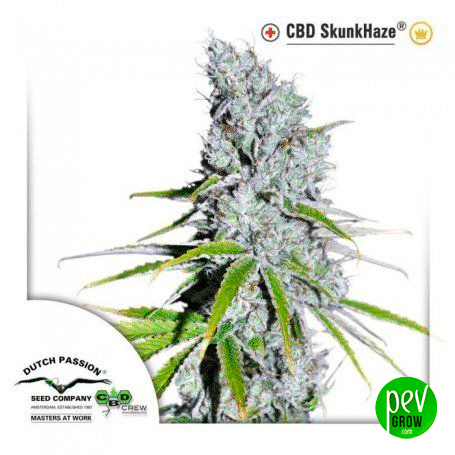 Buy CBD Skunk Haze Strain
CBD C99
Created from the mythical Cinderella 99, with this variety of marijuana you will laugh until you say enough, because it contains a little more THC than CBD, around 12% of the first with respect to 10% of cannabidiol. Its effect is very noticeable from the first puffs, feeling extreme relaxation accompanied by well-being and happiness, so you can take advantage of its medicinal power while enjoying laughter and joy.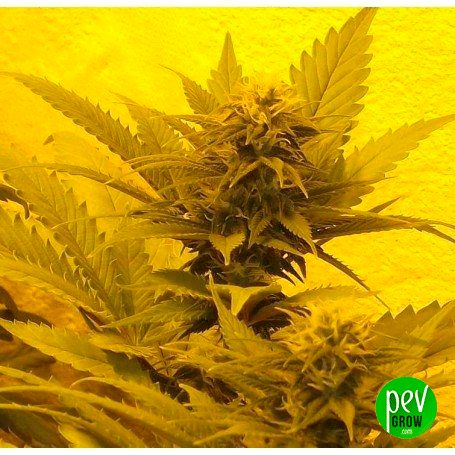 Buy CBD C99 Strain
⛳ Conclusion
Laughter is one of the most effective therapies against stress, it stimulates the functioning of the heart, improves breathing, and generates endorphins that increase happiness. We should value things that make us laugh more, and that is why in this article we have seen which are the best marijuana strains to cause non-stop laughter. For you, what is the genetics with the happiest and most fun effect?
⭐ Frequent questions
Why does marijuana make you laugh?
It is supposed to be for several reasons, but they could be summed up in that some cannabinoids and terpenes promote brain activity and neurogenesis, thus increasing creativity and with it happy and positive thoughts. According to a study from the Cognitive Neuroimaging Laboratory at McLean Hospital in Belmont, they showed that cannabis stimulates blood flow in the right and left frontal lobes, areas of the brain that are also associated with humor, causing laughter and leaving you with a permanent smile.
Which marijuana makes you laugh, sativa or indica?
Historically sativas have always been the most suitable in this regard, but today you can find all kinds of genetics that are ideal for having a laugh, as we have seen today in this post. The vast majority of commercial varieties on the market today are polyhybrids, and these usually contain a proportion of indica and another of sativa, so you can find different strains with a smiley effect.
What strain of marijuana makes you laugh the most?
If we had to choose just one, we would surely choose the unsurpassed Sour Diesel, a variety that, in addition to making you laugh for hours, has a spectacular flavor, produces both buds and resin very well, is resistant, and adapts perfectly to any type of crop.
Die besten Skunk-Sorten aller Zeiten →