Ghost OG came to Pevgrow and you can't stop having it! It is born from the cross between a Ghost OG Kush female and an Afghani, a feminized hybrid strain with indica dominance and high THC content.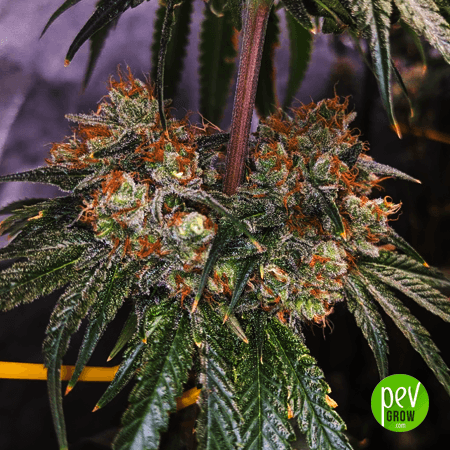 What is the Ghost OG plant like?
It is a plant with beautiful buds, you will delight yourself with the tones vary from yellow, green to purple, as if it were a beautiful rainbow.
Its leaves are yellow with very bright orange hairs, it shows thin stems, and small tails.
It grows strongly, the inter-node distance is medium, it can branch vigorously, will reach its maximum size in flowering, which occurs only in 60 days . In this phase you will appreciate compact flowers full of crystal resin. You will love it!
Its flavor is pleasant, you will perceive intense citrus notes like a refreshing lemonade
What effect does Ghost OG have?
In the first puff you will feel a tingling that will invade your entire body, then it will awaken in you a good mood and it will relax you, the effect can take hours in your body.
It is not recommended for inexperienced smokers due to its high THC content, you could feel a bit groggy if you are a beginner, after you consume it prepare to control your appetite or you will want to devour a few munchies.
It has a sedative effect that you can use to treat anxiety, insomnia, stress, headaches, tension, muscle aches, it has even been used in cancer patients obtaining positive results.
How is Ghost OG grown?
Indoors you will have yielding crops, you will not need great care to obtain a good harvest, ensure good lighting with led lamps and moderate watering.
You will have to wait between days 65 and 75 to collect the fruits of your harvest, it is a first class cannabis, you will not regret having chosen it in your cultivation.
If you are going to grow them outdoors, will thank you especially on sunny days., in warm and Mediterranean areas it develops in all its splendor.
We recommend you put some fertilizers to help it a little and do not drown it with excessive watering, it reaches full maturity at the beginning of October.
How much does Ghost OG produce?
It is considered an easy-to-grow marijuana plant, with some indoor care you can produce 15.8 oz per 3x3ft (450 grams per m2) and under the sun you can harvest up to 28,1 oz/plant (800 grams per plant).
The best seeds are here at Pevgrow, buy now Ghost OG.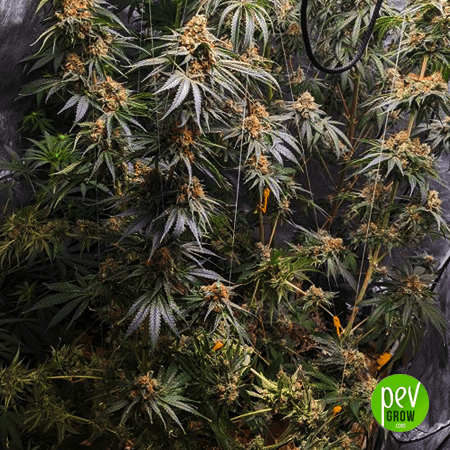 You may also be interested in: