PevGrow brings Grape Ape, it stands out above all for its su flavor captivates palates because with it it was possible to extract the best properties of its predecessors and it is also very easy to grow.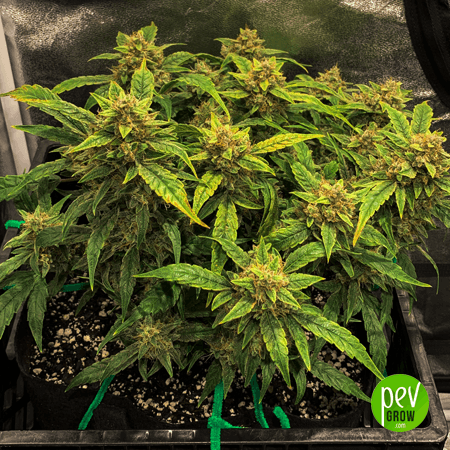 Do you want to know what the Grape Ape looks like?
This marijuana has promising ancestors Mendo Purp, which is a plant of very pure, elegant genetics and vegetative vigor; the Skunk that provides a unique touch in each hybrid and the Afghani that provides the ability to obtain cresin-dipped ogollos in short flowering periods.
As it develops, it shows large, intense green leaves and its flowers are bathed in a lively purple combined with orange fluff that pleases the eye; grows small to medium in size, its structure is strong and compact.
The internodal distance is short, it branches laterally and is loaded with large buds that give off a very high quality resin.
What is your flavor?
The charming grape flavor, an exquisite combination between sweet and citrus are tinged with the traditional skunk notes, it is the delirium of many gourmets, as for its smell it is very provocative and seductive, it will encourage you to enjoy she.
What effect does the Grape Ape produce?
Its effect is very powerful and stimulating thanks to the THC content that ranges between 15 and 20%, perhaps its effect can be a bit devastating, but without actually taking you out of the game, it relaxes you divinely.
If you suffer from recurring stress, anxiety, muscle aches and nausea Grape Ape will be your ally to combat them.
How is the cultivation of Grape Ape?
It can be easily adapted to hydroponic crops or in different substrates such as coconut fiber, the SOG and SCROG techniques suit it very well because of the way it branches.
It is a great candidate for crops in cupboards or small terraces, does not grow more than 1 m in height, but despite this it is very profitable, you could choose to plant between 9 to 10 specimens per m2 to leave space to receive air and light.
En 53 to 56 days you will be able to harvest a very pleasant harvest, without too many cultivation complications, just take care of providing it with enough water, appropriate lighting and giving it a moderate supply of nutrients.
Under direct sun it also provides good harvests, the flowering will be seen in September.
What is the performance of the Grape Ape?
Its size could deceive you, but despite not being a slender plant it will leave you very satisfactory harvests, indoor you can get from 10.6 oz per 3x3ft  to  17.6 oz per 3x3ft (300 to 500 gr. per m2 )and outdoor up to (600 gr. for each specimen you grow).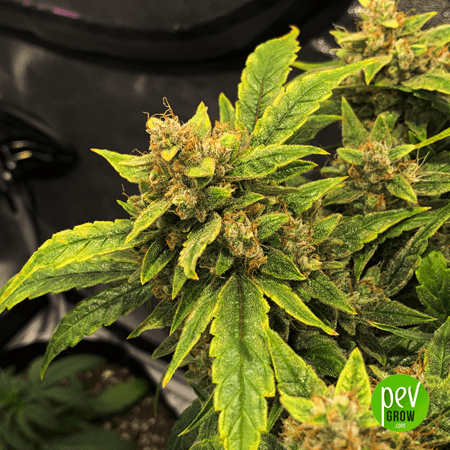 You may also be interested in: