Reading Time
7
minutes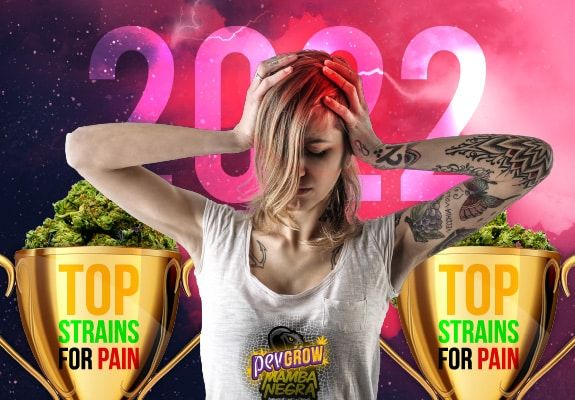 Everyone knows that cannabis is one of the best pain relievers, but not everyone knows the best way to use marijuana with CBD (visit our CBD shop) to treat pain. For this reason we have thought that it might be a good idea to do an article to see how to better use marijuana to relieve different types of pain, because it is not the same as being neuropathic, muscular, or localized in a specific area, and many times it even comes accompanied by other problems such as inflammation, fatigue, depression and other problems. Take a seat, make yourself comfortable and I hope you enjoy reading.
🧐 Best marijuana to treat pain and fatigue


The best weed to relieve pain and increase energy at the same time are those that combine high amounts of THC and/or CBD with a terpene profile where limonene, terpineol and pinene predominate. THC is a great pain reliever, and cannabidiol helps in this regard as long as it is accompanied by a higher amount of THC, and when they act in conjunction with these terpenes, the medicinal entourage effect is amplified to improve fatigue and eliminate pain. Here are 3 very effective cannabis strains for relieving pain and gaining energy: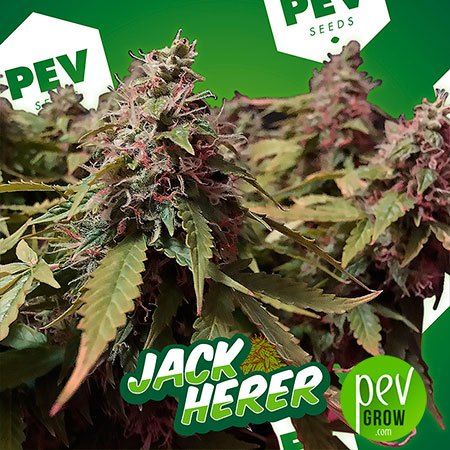 Buy Jack Herer Strain
✅ Best herb to relieve Inflammation and pain
What strain of cannabis is good for pain and inflammation? With the studies that we have so far, we can affirm that the most effective cannabinoid as an anti-inflammatory is CBD, and the terpenes that work best in this regard are myrcene, caryophyllene, pinene, and humulene. Until a few years ago, indica varieties were thought to be the best for pain caused by inflammation, but now we know that it is more important that their chemotype combines cannabidiol with some of these terpenes that we have seen.
A good way to use marijuana to treat inflammation and pain is marijuana cream, as it can be applied to a specific area and the skin absorbs it very effectively, although sometimes it can take a while for it to start to notice its effects. Below you can see 3 varieties of weed that can be ideal for reducing inflammation and eliminating pain: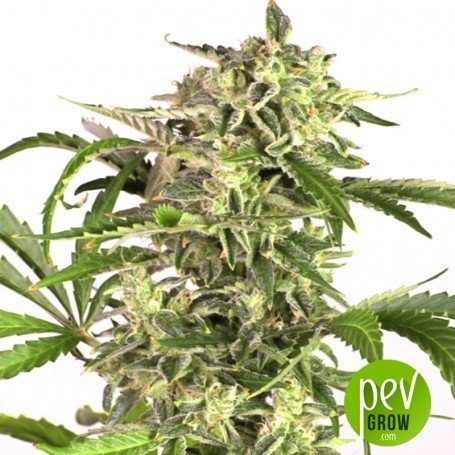 Buy OG Kush CBD Strain
🚀 What is the best marijuana to treat pain and depression?
THC is the cannabinoid that can best mitigate pain in general, and the most effective terpenes to elevate mood are limonene and linalool, the latter of which is also very effective as an analgesic, so it may be a good idea to look for a type of herb that has a chemotype rich in THC and these terpenes. In this case, it is possible that the best route of administration could be oral, taking marijuana oil to relieve pain and combat depression. Taking all this into account, we are going to see 3 varieties of yerba mate that improve mood and mitigate pain: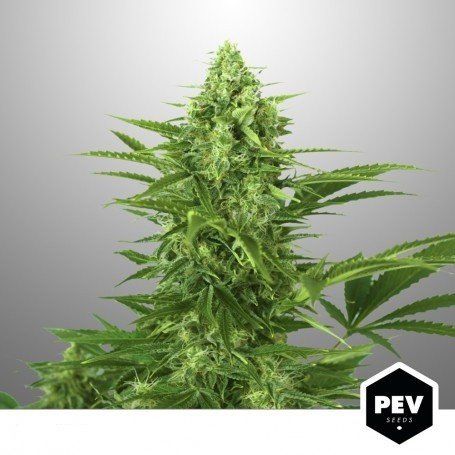 Buy Amnesia Lemon Strain
🎯 The best cannabis for back pain
First of all you have to see the origin of the pain, because it can be muscular like lumbago, neuropathic caused by the sciatic nerve, due to problems in the spine or other bones, or caused by inflammation. So what strain of weed is good for back pain? If it is due to a bone fracture, the best varieties for broken bone pain should be used, such as those rich in CBD, as well as if the pain is caused by inflammation, because they can be related. In the case of neuropathic pain, later we will see the best marijuana for sciatica and other nerve pain, but now we are going to see 3 special varieties to treat back muscle pain, whether in the lumbar, dorsal, trapezoids etc.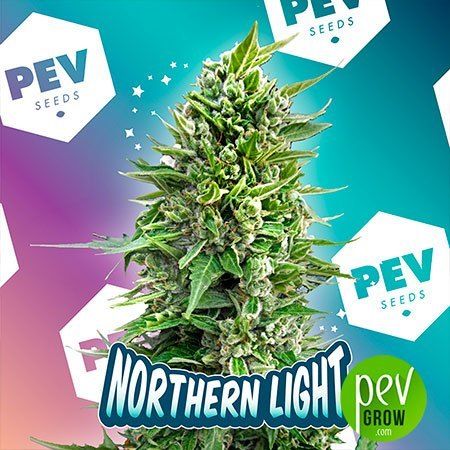 Buy Northern Lights
➕ Best herb for neuropathic pain
Is marijuana good for nerve pain? Yes, there are several studies that demonstrate this and we have also been able to verify it empirically. Neuropathic pain can arise from disease or injury, and can be temporary or chronic, and is sometimes difficult to diagnose. The endocannabinoid system has been shown to be directly involved in the modulation of pain, be it neuropathic or inflammatory, chronic or temporary.
On the one hand, cannabis regulates neurotransmitters and the central nervous system to relieve pain, and on the other hand, it helps to produce endorphins that allow us to cope with pain much better and even forget about it. Knowing this, what is the best variety of weed for nerve pain? In this case, both THC and CBD and other cannabinoids are effective in activating our endocannabinoid system, but the most effective terpenes may be myrcene because it increases the permeability of the blood-brain barrier, and caryophyllene because it is the only terpene that binds to the CB2 receptor. The varieties that we will see below can be very effective in treating neuropathic pain, both sciatica and many other types.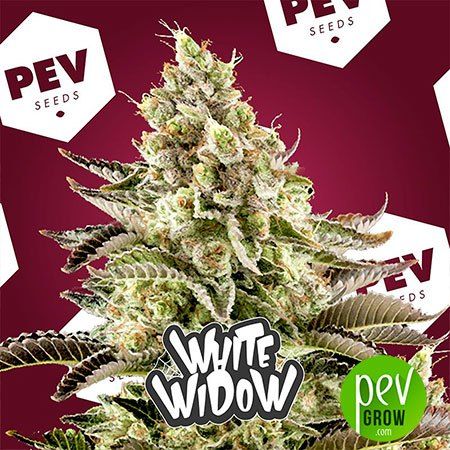 Buy White Widow Strain
👾 Conclusion
Cannabis can be a great ally to mitigate many types of pain, but it is important to know how to use it and what may be the best varieties to treat it. In this article we have seen a lot of information about it, but it is always advisable to consult a doctor before self-medicating to be sure in each case, since not everyone feels the same way.
⭐ Frequent questions
Are marijuana gummies good for pain?
It depends on the pain and the type of gummy, in some states of the USA marijuana gummies are sold that have been made with a specific formula to treat pain, either with THC, CBD, CBG, Delta 8, or a mixture of several of they. The Budpop, Exhale Wellness, or Fab CBD brands, among others, produce gummies with cannabinoids infused in different proportions that are designed to alleviate different types of pain.
Which CBD strain is best for pain?
If the pain is caused by inflammation, we think that the best are the varieties that contain the highest proportion of CBD with respect to THC, such as CBD Time, which produces around 16% cannabidiol and does not reach 1% THC. For other types of pain, it is possible that cannabis varieties with a 1:1 ratio between THC and CBD are better, the greater the amount of these cannabinoids, the better, if it is accompanied by other cannabinoids, even better. With regard to terpenes, as you may have seen in this article, depending on the type of pain, some may be better than others, but what is clear is that the more terpenes it contains, the better.
Can marijuana help with a toothache?
Although there is no scientific evidence in this regard, many users claim that cannabis has helped them overcome toothache or dental pain in general. The best way to consume it in this case should obviously not be smoking, it is better in the form of oil that you can also keep in the affected area for a while to accelerate its effect and enhance its effectiveness.
← Different types of stress in marijuana plant