BHO: the essence of the cannabis plant
1
203
[Total: 2 Average: 3.5/5]
Lovers consumption of marijuana resin use this technique to obtain it easily and with the highest possible quality. Then it can be used to make oils or inhaled, for example, this being much healthier than the usual method of smoking marijuana.
The most common in people who use marijuana, is doing so by smoking. However, there are other ways to consume and one of them requires extractions (BHO Honey Oil Bhutan), thanks to which, we get bud resin produced by the marijuana plant, which will result, as its name suggests, is a type honey oil, which may contain up to 70% of THC, so the psychoactive effect can be really high.
Today we would like to explain how to get this resin, undoubtedly the purest essence of the marijuana plant, at a time when they have become fashionable this type of extraction, although it is a type of practice dates back more than two centuries. In fact, the first time we are aware of this practice is in 1840, when Dr. O'Shaughnessy introduced the Indica variety of cannabis seeds in England. As an anecdote, it is said that Queen Victoria of England, was addicted to such practices. And, at that time, only the upper classes could afford this kind of practice.
Fortunately, today things have changed and yourself, from your house or where you have your place of self-cultivation, can carry out this type of practice, the queen among
passionate withdrawals and consumption of marijuana resin.
To do this, you need a particular type of material, which we quote below. Some of it you can find it at home, at about everyday objects and others you can find them in Piensa En Verde. We will now explain, therefore, how to make BHO and what type of material you need for it.
Material required for extractions BHO
For the resin of your marijuana buds you will need the following materials:
-Extrator resin or small copper tube, plastic or borosilicate glass: depending on the type of user you are (beginner or experienced) is most recommend the first (in the case of experienced) or second (for beginners ). The third is used much less often for medicinal rather uses.
These items may have them at home, but if it were not so, Piensa En Verde also have collection tubes, such as the Secret Smoke, tube made ​​of borosilicate. There are two different models in size: the largest, 20 cm and 120 grams and the small, 10.5 cm and 65 gr. When using this type of tubes it is necessary to consider that we get 15% of the actual weight of the bud (this figure may vary slightly). Everything will depend on the type of marijuana variety we use.
Another example of extraction tubes you can find in our online shop is the extractor Roller BHO, is the most famous market and is made ​​of stainless steel. Thereof are 3 different types: 10, 15 and 20 gram capacity. As in the Secret Smoke and as in the rest of extraction tubes, you must note that 15% of the actual weight of the bud is obtained. It also contains screw caps on its ends, so that assured the board with a small rubber to prevent leakage.
-Cover 22mm copper gas valve.
-Gas extraction. This should contain 0% impurities that does not harm the quality of the resin going to get. In Piensa en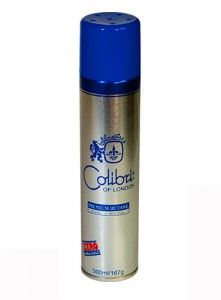 Verde you can find the Gas Colibrí. This brand manufactures the purest gas market. Also, if you want so you can use to recharge your lighters or, if you use the IOLITE WISPR Vaporizer, you can also recharge with this product.
-Coffee filter or microns mesh. We have no loose mesh, but an Australian white pine box, through which you can cure your grass, without interfering with its aroma and flavor. Within the same three meshes of different sizes (70,107 and 140 microns) they are included.
-1 Pyrex or glass bowl: where you can place your buds. If you do not have that brand at home, never mind. The important thing is that it is a transparent glass dish or plastic with which to work. We will propose the bho glass dish. There you can deposit the resin and cannabis deposits. Its use is simple and also easy to clean. Note that for the separation of the resin, it is best to use a dabber, ie a very precise tool, made ​​of steel sterilized, which is ideal to provide security to the concentration of cannabis in different nails.
-Clean knives: if we just talk about the dabber, this serves as a blade, but can also be used, for example, the version dabber spoon, also bho, especially in the case of the most liquid extractions, due to its shape coffee spoon, with which we will not miss any drop. Like the previous product also it has been made ​​in sterilized steel.
-Baking paper, that also shall be safe home or you can find in any business, large or small store.
And if these are the basic tools, some of the products we recommend that you also have on hand are: conservation boats for BHO. Thanks to them you can safely keep oil BHO.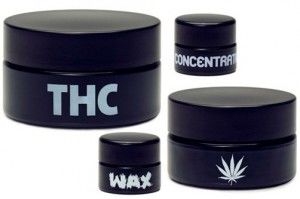 They are made ​​of plastic and stick its size is ideal to keep anywhere (we have different sizes available). In the same vein silicone small containers, they are Slick Ball, Oil Slick, by which you can keep your most sticky resin and then use and mold easily, as these containers are ready for it.
And if you are starting in the world of BHO, we recommend the initiation Kit BHO in which you have at your disposal all the basic materials to make resin extractions and subsequent oil BHO.
Basic steps to make the BHO (cannabis oil)
We could stop on this point, but today we will focus on the basics of this technique to achieve one of the most precious fruits of marijuana: its resin and then use it for personal entertainment or therapeutic. Before explaining the steps it is important to note that this type of activity must always do it outdoors and knowing that we will not have anyone around, because by using butane gas, can always be a problem, much more inside and what it is to enjoy our marijuana plant.
The steps are:
Put the buds, equally, in the resin extractor: the material should be well pressed and there are no air gaps, so that the gas can permeate everything without cause leakage. Once we have done that, aside tube will place the coffee filter or mesh (and secure with clamps or electrical tape) and on the other, the cover gas valve.
Introducing gas into the exhaust resin. We must put under the glass tray or priex, which will fall on the liquid gas, which when in contact with this material, it is easily evaporate. This step is important to maintain the safety distances and no smoking nearby. If you do not want to freeze with gas, we can use gloves. In Piensa en Verde you have available silicone gloves of different colors. On the tray of crystal resin will also falling.
Separate cannabinoids and extract the remaining gas. If bubbles form, we can exploit them. We let this process for an hour and then the BHO can be collected with the knives we have mentioned above. If we remove impurities further use is recommended vacuum pumps.
By Noelia Jimenez Team Piensa En Verde