Reading Time
7
minutes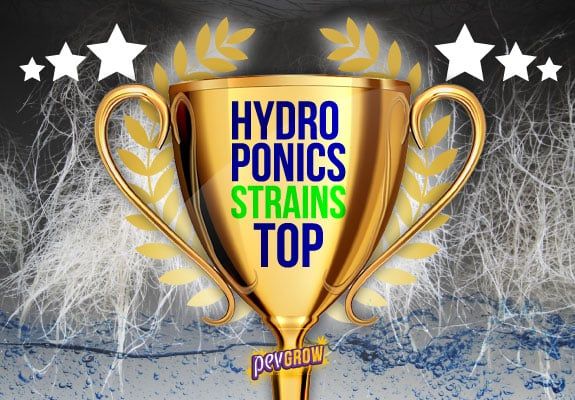 Hydroponics is becoming the preferred cultivation system for millions of marijuana growers around the world, especially in those countries that have legalized its use and want to impose a quality standard for the products offered in dispensaries and cannabis clubs. consumers.
If you had not heard of this technique, I invite you to read this article on our blog where we explain what hydroponic cultivation is, its variations, advantages, disadvantages, and much more information. But if you are here because you are interested in knowing which are the best varieties to grow in hydroponics, and why this type of cannabis can be better than the rest, take a seat, I hope you enjoy reading and find what you are looking for.
⭐ What is hydroponic marijuana?
I think we are not mistaken if we say that hydroponic marijuana is the most interesting in terms of speed and yield, that is, the best commercially, since the amount of harvest achieved cannot be compared with other crops, and The best thing is that in many cases several days of cultivation can be saved with respect to the soil or the coconut fiber.
This is due to the way plants are nourished in this system, because being "soilless" or inert substrate, we feed the roots directly, without the need to carry out cation exchanges with the soil, which is much more direct. Increased oxygenation of the root system is also important, but if you want to know more about hydroponic cultivation, the best thing you can do is read this article carefully and then come back here to look at the list and choose the best hydroponic varieties.
⛳ Names of the best marijuana strains for hydroponics
First of all, it must be said that absolutely all cannabis varieties can be grown in hydroponics, but several factors must always be taken into account so that problems do not appear. In principle, pure sativas are not very advisable because they can grow too much and their attachment to the hydroponic system itself can be complicated.
Indicas and especially autoflowering ones respond very well to this type of cultivation, and the vast majority of hybrids and polyhybrids also adapt very well, but within the latter there are some varieties that respond better than others due to their versatility and ability to assimilate large amounts of nutrients.
✨ Best Kush Strains for Hydroponics
Kush genetics are preferred in general, because when they are grown in soil or with coconut fiber it is not easy to get giant buds, but in hydro it is much easier. Right now there are hundreds of Kush strains from many different seed Banks, but to make your choice easier we have put together a list of the best Kush for hydroponics, which you can see below.
OG Kush
After millions of tests with different systems, OG Kush has proven to be a special variety for hydroponic cultivation, and without a doubt it is the best way to achieve great harvests with this genetics. OG Kush do not usually give great yields in soil, unless they are transplanted into very large pots, but that does not happen when they are grown in hydroponics, because in this case the roots have a greater availability of nutrients, so buds come out of large and very heavy. The only drawback is that it can grow too large in this type of culture, so it is recommended not to give more than 10 days of vegetative growth or to prune the main tip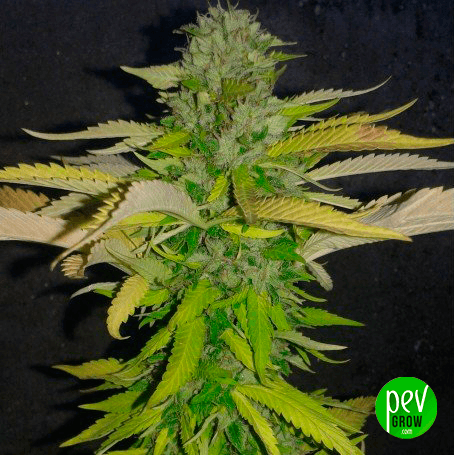 Buy OG Kush Strain
Bubba Kush
Everyone likes the taste and effect of Bubba Kush, but this strain has the great drawback of its slow growth, and to achieve high production it is necessary to give it a long vegetative growth cycle. Thanks to the speed of development that is achieved with hydro cultivation, these plants reach a good size in a short time, facilitating a great harvest of final buds. Feeding is another key point, since it requires quite precise nutrition and it is not easy to achieve in soil, however in hydroponics it is quite simple, that is why we think that Bubba Kush may be one of the best varieties to grow in hydroponics.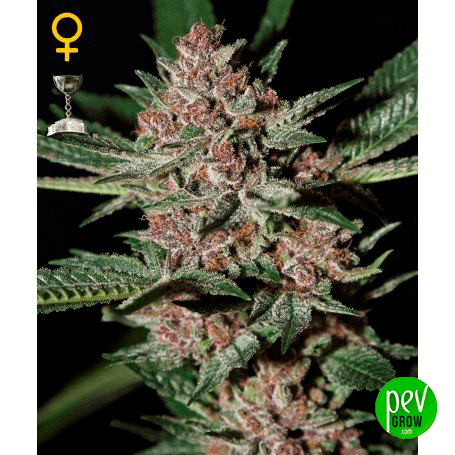 Buy Bubba Kush Strain
Banana Kush
Marijuana with the aroma and flavor of bananas has captivated half the world, but some people complain of low yields with this genetics, and that is because they have not tried growing it in a good hydroponic system. As with Bubba Kush, Banana Kush is a bit of a treat to eat, and it's important to maintain an average level of potassium, calcium, and magnesium throughout the cycle, especially during the bud fattening phase. When grown in soil, it usually shows deficiencies of some of these nutrients, but when it has a high availability of the 3 elements, it produces giant buds, and for this reason it is better for hydroponics.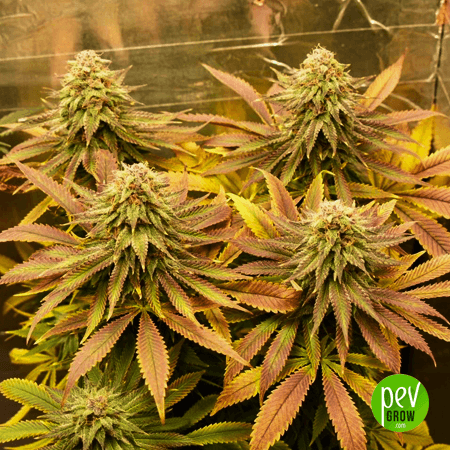 Buy Banana Kush Strain
🚀 Best autoflowering strains for hydroponics
The best way to take advantage of the massive feeding that hydroponics allows is with automatic varieties, and that is due to the ability of these plants to flower with any photoperiod, even with 20 hours of light each day. This allows them to assimilate huge amounts of nutrients, which can even exceed an E.C. 2.5 when using state-of-the-art LED systems or powerful HPS.
Amnesia Auto
Authentic production record in hydroponic culture, even exceeding 800 grams/m2. This genetics is perfectly adapted to soilless cultivation, as it enjoys an impressive hybrid vigor that allows it to grow up to several centimeters each day and assimilate high levels of nutrition. So that they do not become too tall, it is recommended to set a photoperiod of 14 hours of light and 10 hours of darkness during the entire vegetative growth phase, and once they begin to flower, change to 20 hours of light and 4 hours of darkness daily until the harvest of plants.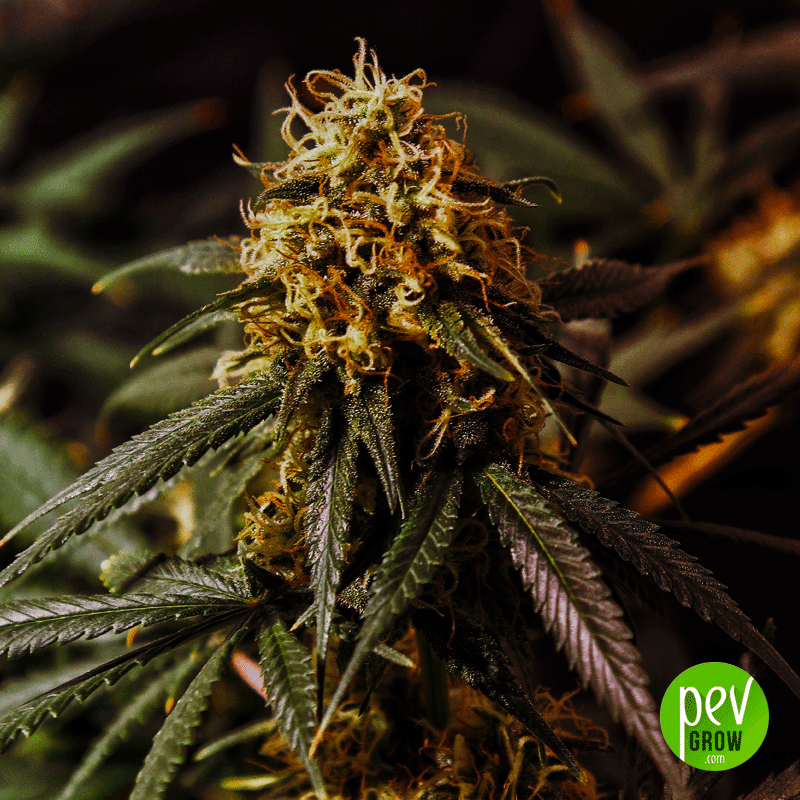 Buy Amnesia Auto Strain
Northern Lights Auto
This genetics performs well in any environment and type of crop, but it is a perfect variety for hydroponic systems because they can grow much larger, therefore the harvest will also be greater. It is highly advisable to reinforce the interior ventilation during the flowering phase, because Northern Lights Auto generates buds of a giant caliber that can be prone to attack by fungi, since these plants continue to produce and fatten flowers until harvest time.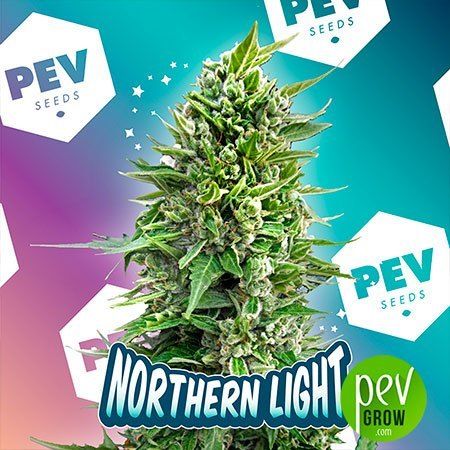 Buy Northern Lights Auto Strain
Runtz Auto
Runtz is one of the varieties of the moment, the most intense flavor you can imagine accompanied by a powerful effect that satisfies all types of consumers. The only drawback of this prestigious strain is the low bud production that is sometimes achieved, especially when grown in small pots with soil. For this reason, Runtz Auto is a very good variety for hydroponics, because intensive feeding causes a higher yield of buds without losing organoleptic quality, much less its spectacular potency.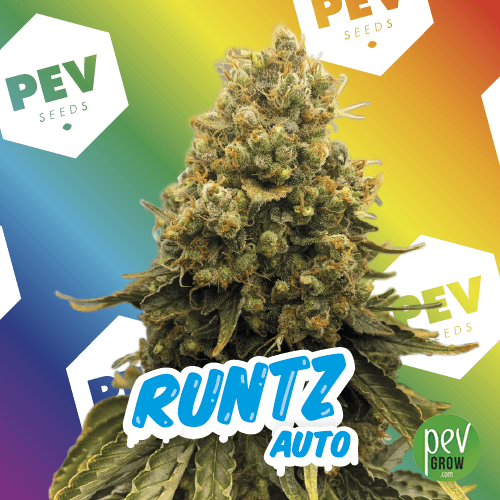 Buy Runtz Auto Strain
✅ Best purple varieties for hydroponics
Although the color does not matter much when it comes to cultivation, many people have asked us which may be the best marijuana strains with purple colors for hydroponic systems, and here you can see what we think are the 3 best.
Purple Kush
Like most strains in the Kush family, it responds well to hydroponics, Purple Kush is at its best when grown without soil. We assume that these plants especially appreciate the greater oxygenation of the root system, something that speeds up their metabolism and allows them to grow and flourish at a devilish rate. During the fattening and maturation phase of the buds, it is highly recommended to increase the ventilation to avoid pockets of humidity, since it is the only thing that this precious genetics does not tolerate well.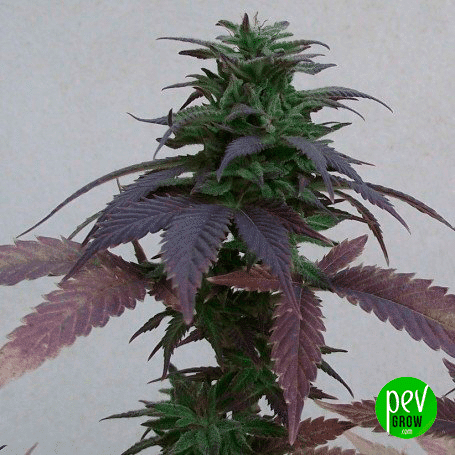 Buy Purple Kush Strain
Grandaddy Purple
Some indicas like this are slow growers during the early stages of the vegetative period, but that doesn't happen when grown in hydro, which is why we think it's the best way to get a big yield from this type of plant. The buds of this variety when grown hydroponically can be twice as big and heavy as when grown in soil, especially when combined with a CO2 generator and powerful LED lighting. To enhance its hypnotic colors, it is best to try to lower the temperature by several degrees at the end of the crop.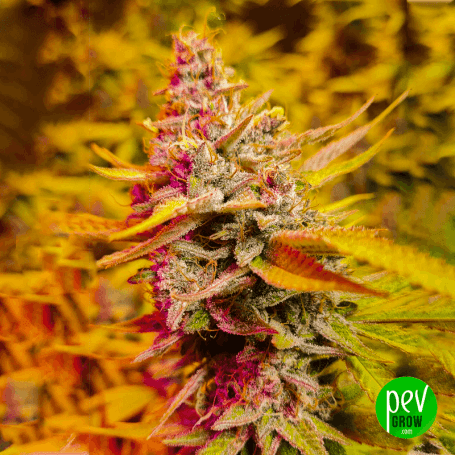 Buy Grandaddy Purple Strain
Blueberry
A classic that cannot be missed because it is possibly the most cultivated purple variety in hydroponics of all time, more than anything because it is one of the longest-lived colorful commercial varieties. Although it is capable of assimilating high amounts of nutrients, Blueberry appreciates moderate amounts of phosphorus and potassium during flowering, it does not need more to generate large buds, and later a much cleaner and more defined flavor is enjoyed.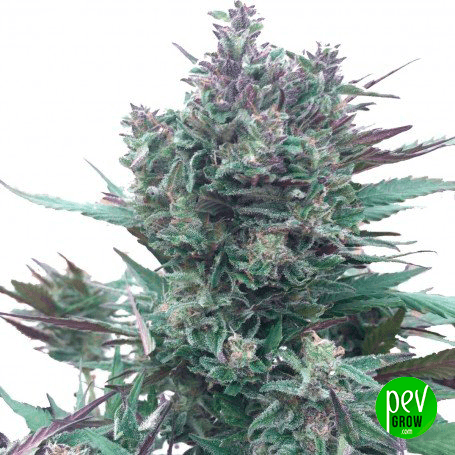 Buy Blueberry Strain
🎯 Conclusion
The best marijuana strains for hydroponic cultivation are those that for some reason work better in this system than in others. In some cases because they are varieties that usually give a low yield except when they are cultivated with this method, other times because they grow slowly except in hydroponics, and others because with this technique they can give more than double the harvest, as occurs with autoflowering and some photodependent strains. Today we have seen a list of the best Kush, Purple, or autoflowering varieties for hydroponic systems, since discarding pure sativas due to their height and long flowering, we think they are the ones that best adapt to this intensive cultivation.
🔥 Frequent questions
Is hydroponic marijuana stronger?
In principle it does not have to be more powerful, but when it is grown without nutritional deficiencies and with intensive feeding, the plants can produce a greater amount of resin, so it can give us the impression that it is more powerful. According to a study published by a famous cannabinoid analysis laboratory, organic marijuana can concentrate more THC than mineral-fed marijuana, as is usually done in hydroponics, but research on this is still lacking.
Is hydroponic marijuana bad for you?
It will not be bad unless you use toxic insecticides or fungicides and do not respect the safety period, but that is the same with all cultivation methods. Think that today many vegetables are grown in hydroponics, and that we consume massively, especially in Western countries. It may seem like an "artificial" crop, but the plants end up consuming the same elements, albeit directly.
Is hydroponic marijuana better than soil grown?
It does not have to be better or worse than that grown with other methods, as long as the fertilizers are used correctly, of course. If we talk in terms of yield, hydroponic marijuana is the best, but it has always been said that organically grown marijuana is better in organoleptic terms
Critical Bilbo, the best elite cannabis clone in the history of Spain →