Top 10 Most Productive Marijuana Outdoors
4 January, 2019
1
409
Welcome, dear reader! This week I bring you a selection of the 10 best varieties of marijuana to grow outdoors, and is that although most cannabis seeds can be grown indoors or outdoors, there are certain weeds that develop best under the influence of sunlight.
The lovers of the cannabis that have the possibility of cultivating in outside, prefer it since it can be more profitable, you save money, you take care of the environment and you obtain a major productivity.
You can choose to cultivate these plants in full soil, or transplant until you reach a pot of about 50 liters, also if you fertilize the substrate will considerably increase its performance.
And now yes, here are the 10 best feminised to grow outdoors, Let's go!?
⛳ Blue Gelato 41 by Barneys farm:
Blue Gelato 41 is a true masterpiece, and its name is not the result of coincidence, because in Italy, for example, the name gelato is a quality designation for ice cream, so any product that is named as such must meet very specific requirements, and Blue Gelato 41 more than meets them. Its productivity is around 2500 and 3000 gr per plant.
Its sweet taste with spicy and fruity touches is a real eye-catcher. The effects provided by Blue Gelato 41, are perfect energizers to start the day with the right desires, the sad Mondays are over!?
Blue Gelato 41 by Barneys farm
Blue Gelato 41, in outdoor crops reaches the astronomical figure of 2500-3000 gr per plant, simply worth the redundancy, impressive!…
FEATURES
Bank: Barney's Farm
Type: Feminized
Genetics: Blueberry x Thin Mint Girl Scout Cookies
Flowering period: 9-10 weeks
Height: Outdoor up to 200 centimeters
Phenotype: Indica 60% Sativa 40%
Outdoor Harvest NH: Mid-October
Outdoor Harvest SH: Mid-April
Outdoor production: 2500-3000 gr/plant.
Production indoor: 600-700 gr/m2.
✨ Monster Profit by Heavyweight Seeds
A weed that loves temperate climates, but stands out for its adaptability to the environment and good resistance, which makes it a perfect choice for even the newest growers, can get their maximum productivity. In outdoor crops, can reach 2.5 meters, so it needs space and a good pot of 45 liters. Due to its large size, you must apply tutors to its branches if you want to prevent branches appear split. The ideal time to harvest it is at the end of September, being able to obtain more than 1000 grams of buds per plant.
Its organoleptic properties are more than height, marked by an exotic flavor, which leaves a pleasant sweetness in the mouth, very soft and pleasant. Its THC level is 22%, and causes a very clean mental effect, which is accompanied by a perfect body relaxation to get a good night's sleep.
Monster Profit by Heavyweight Seeds
Monster Profit, in only 9 weeks of flowering it was capable of producing 800 gr/m2 in indoor crops and more than 1000 grams per plant outdoors.
FEATURES
Bank: Heavyweight Seeds
Type: Feminized
Genetics: Haze Amnesia and Dream Machine
Flowering period: 9 weeks
Phenotype: Hybrid with Sativa predominance (60%)
Harvest outdoor NH: End of September
Harvest outdoor SH: End of March
Outdoor production: 1000 gr/plant.
Production indoor: 800 gr/m2.
THC: 22% CBD: 1.2%
? John Herer by Pev Bank Seeds
A worthy tribute to the most famous activist of the cannabic panorama. Outdoors is where the beast is unleashed, because, if you cultivate it on land and prepare the substrate with earthworm humus, you can collect up to 1000 grams per plant without too many problems. In addition, I recommend that you use a good organic fungicide such as Canna Cure, the best on the market without a doubt.
Its flavor and aroma are very successful, fresh, floral and very similar to lavender, no doubt an amazing experience. When you take the first puff, you begin to notice how your mind wants to take off, while your body wants to stay stuck to the sofa, a feeling full of pleasant contrasts.
John Herer by Pev Bank Seeds
John Herer Feminized, an ideal candidate for hashish and BHO extractions.
FEATURES
Bank: PEV Bank Seeds
Type: Feminized.
Genetics: Skunk x Haze x Northern Lights
Phenotype: 60% indica 40%sativa
Flowering period: 8-10 weeks.
Outdoor crop NH: Mid October.
Outdoor crop SH: Mid March
Outdoor yield: up to 1000g/plant.
Indoor yield: up to 650g/m2.
THC: 21%-24% CBD: 0.4%-0.6%
☕ White Widow x White Widow by Spanish Seeds
This plant of marijuana is a preciousness, submitted to low temperatures acquires some purple tonalities, that are of museum. Outdoors, it will be ready at the beginning of October, and what he likes best to give his best version and be able to harvest a good handful of buds, is that you make a good hole and throw a sack of 50 L and humus contributions of worm, when autumn arrives get ready to harvest more than 1500 grams of dense and resinous flowers.
Their organoleptic properties are great, and characterized by a fresh and mild flavor, with a delicious aroma that will flood the room. The effect of smoking is balanced and powerful, perfect for laughing with friends
White Widow x White Widow by Spanish Seeds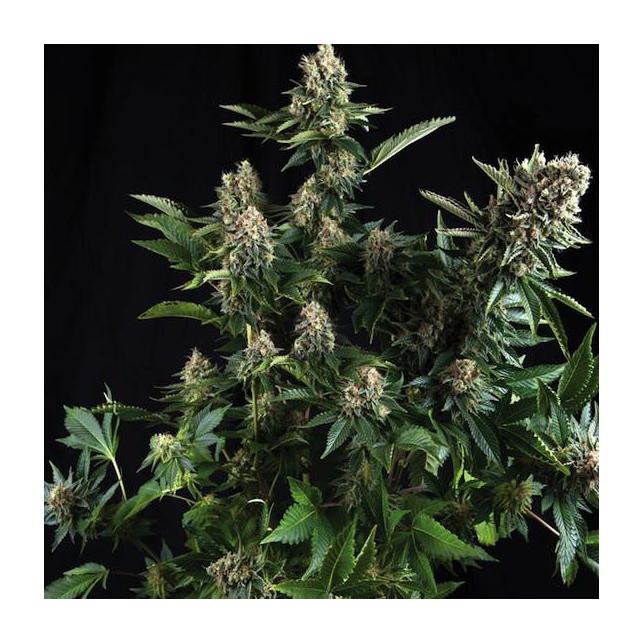 White Widow x White Widow, a marijuana that will surely become the queen of your garden!
FEATURES
Bank: Spanish Seeds
Seeds: Femenized
Mod. Culture: Indoor/ Outdoor
Phenotype: Sativa 40%- indica 60%
Flowering indoor: 65-75 days
Production indoor: 450gr / m2
Flowering exterior: Beginning of october
CBD: High
THC: 12-16%
More information about
White Widow x White Widow by Spanish Seeds
? Purple Moby Dick by Dinafem Seeds
This new version of Moby Dick is a real show, improved to create a real monster that can reach up to 3 meters high. Make sure you give him the space and hours of sunshine he needs, using a 45-litre pot. His productivity is a scandal, being able to collect more than 1000 grams per plant without putting too much effort into it.
Its taste is very fruity and its aroma is fresh, all adds up to a perfect combo that will give you an unparalleled cannabis experience. Its effect is marked by high levels of THC of 21%, with a clear and marked Sativa character, with a very marked brain activity.
Purple Moby Dick by Dinafem Seeds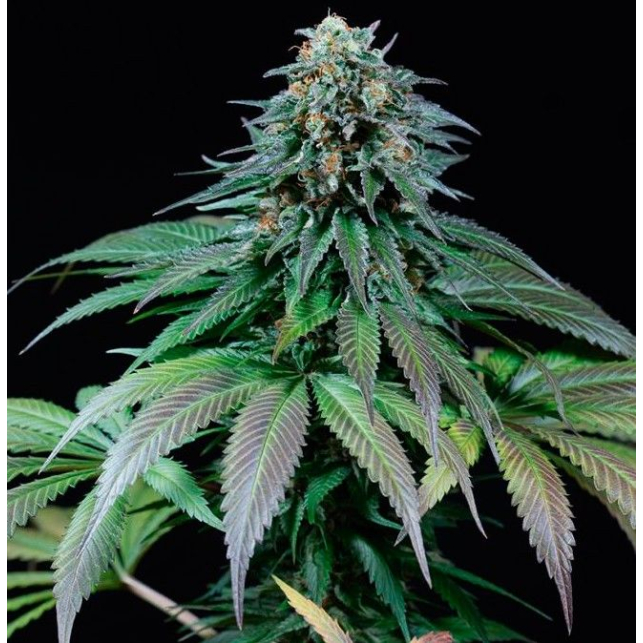 Purple Moby Dick, its exquisite fruity flavor and the power that characterizes this plant, only for the most common ones.
FEATURES
Bank: Dinafem
Type: Feminized
Genetics: Female Jack Herer x Male PAK
Flowering period: 60-70 days
Phenotype: 40% Indica / 60% Sativa
Harvest outdoor HN: Mid-October / End-October
Harvest outdoor HS: Mid-April / End of April
Production outdoor: 650 gr/plant.
Production indoor: 1500 gr/m2.
THC: 21%  CBD: unknown
? Orange Bud by Dutch Passion
This strain resists very well to the most adverse climates, so it can be planted even in the most adverse climates such as those of the north of the country, where its resistance to the attacks of fungi, make it an ideal choice for less experienced growers. It will be ready for harvest at the end of October, and you can harvest up to 1200 gr per plant, marked by a sweet taste reminiscent of ripe oranges or very sweet citrus, at combination with a very fresh aroma, which is accompanied by a powerful smoke.
Its effect is powerful, provides a state of controlled euphoria, the best for a good laugh with friends.
Orange Bud by Dutch Passion
Orange Bud is characterized by a citrus scent, which brings a touch of freshness and will make each after puffing take hold of you a feeling that will cause a chill of real pleasure.
FEATURES
Bank: Dutch Passion.
Phenotype: Predominance Indica
Genetics: Grandaddy Purps x Critical Bilbo
THC: 16.5%.
Flowering: 8 weeks.
Harvest outdoor: end of October.
Height: 200cm
? Skunk XL by Royal Queen Seeds
One of the classics of a seed bank that is considered to be one of the big ones, Skunk XL needs a hot climate with many hours of light, to bring out its best version. A plant more than two meters high and with a production of more than 800 gr per plant.
Its organoleptic properties are characterized by a sweet and fruity taste and aroma. Its effect is instantaneous from the first puff, very psychedelic accompanied by a gentle body relaxation.
Skunk XL by Royal Queen Seeds
Skunk XL, Cultivating outdoor you can have it ready in October. And with a very high yield, 700 grams per plant. And with a height that can reach 2 meters.
FEATURES
Bank: Royal Queen Seeds
Seeds: Feminized
Mod. Culture: Indoor/ Outdoor
Phenotype: Sativa 75%-indica 25%
Genotype: Skunk
Flowering indoor: 8-9 weeks
Harvest outdoor H.North: October
Harvest outdoor H.South: April
Production indoor: 600-650gr/m2
Production outdoor: 650-700 gr/plant
THC: 15%
✅ BCN Critical XXL by Seed Stockers
This plant is really productive, an authentic monster to produce buds of first quality, and that in outdoor crops you will obtain incomparable results, thanks to its good resistance and its good adaptability to the environment, will give you up to 2000 grams per specimen of flowers loaded with trichomes.
Its taste is marked by a pleasant lemon tone, combined with a citrus aroma that makes it one of the most desired of the moment. Its effect is mentally very active, followed by a very beastly body relaxation.
BCN Critical XXL by Seed Stockers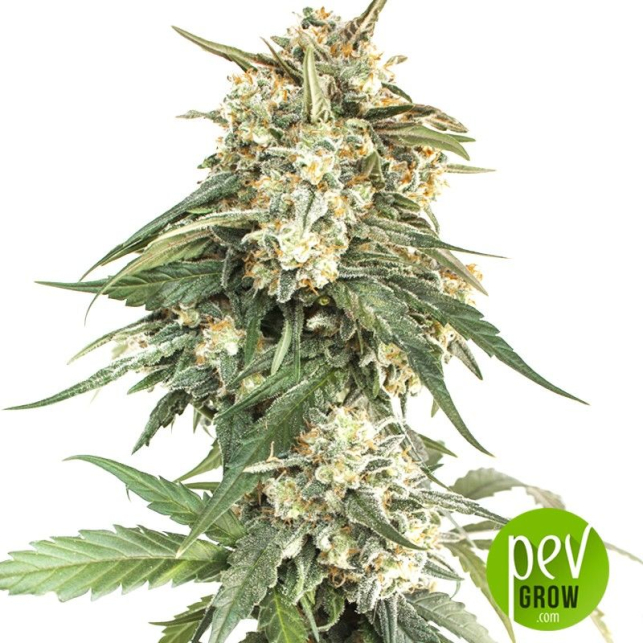 Son arôme d'agrumes en fait la combinaison parfaite pour faire de BCN Critical XXL l'une des souches les plus recherchées aujourd'hui…
FEATURES
Banque : Seed Stockers
Type : Féminisée
Génétique : Kritikal Bilbo x Critical+ x Critical Mass
Période de floraison : 11 semaines
Phénotype : Sativa et Indica équilibrées.
Récolte en plein air HN : Début novembre
Récolte en plein air HS : début mai
Production : Élevée
THC: 23%
? Jack Herer by Sensi Seeds
In this selection of the top 10 outdoor strains, there was no shortage of a worldwide cannabis classic, Jack Herer from Sensi Seeds, one of the greats! Outdoors his behavior is magnificent, you can collect up to 1000 gr per plant and its height is shot to 3 meters.
Its taste is earthy and incensed, with clear haze shades. Its effect provides an energizing high full of enthusiasm and satisfaction, which will leave a smile on your face
Jack Herer by Sensi Seeds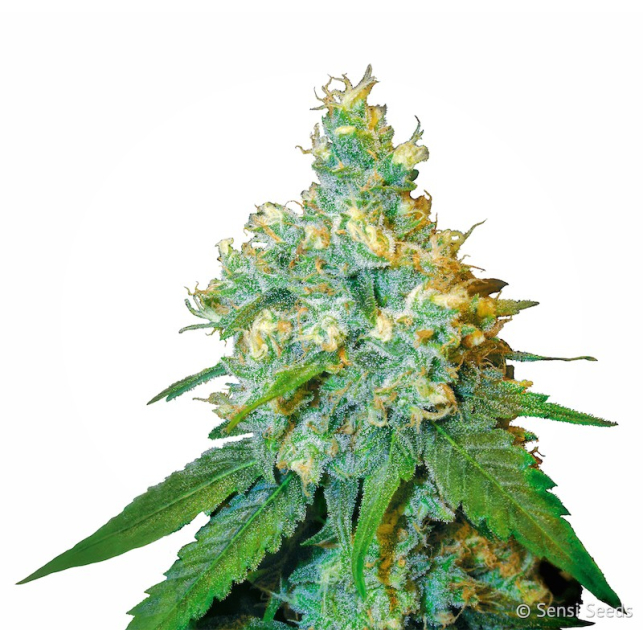 Jack Herer Feminized is a potent plant with one of the most delicious flavors and aromas in cannabis world.
FEATURES
Seed Bank: Sensi Seeds.
Type: Feminized.
Phenotype: 50% indica / 50% sativa.
Flowering time: 50-70 days.
Northern Hemisphere harvest: End of October.
Southern Hemisphere harvest: late April.
Outdoor harvest: up to 1000 grams / plant.
Indoor Hhrvest: up to 600 grams / m2
➕ Furious Candy by Eva Seeds
In fact, it is one of my favorites, in this case I have applied, "The best is always left for the end" and never better said, since this wonderful vine becomes a real shrub of about 2 meters high, capable of producing between 700 and 1000 gr per plant, some wonderful buds, which will be ready to harvest in early October. Its resin production is a wonder, so it is a great option to make BHO extractions
But that's not all, because when you smoke it, you can enjoy a sweet, earthy taste with floral nuances, and an attractive aroma of strawberry gum, which invites each puff to be followed by another and another.
Its effect has a pleasant balance, between a clear and active mental activity, with a very pleasant body relaxation.
Furious Candy by Eva Seeds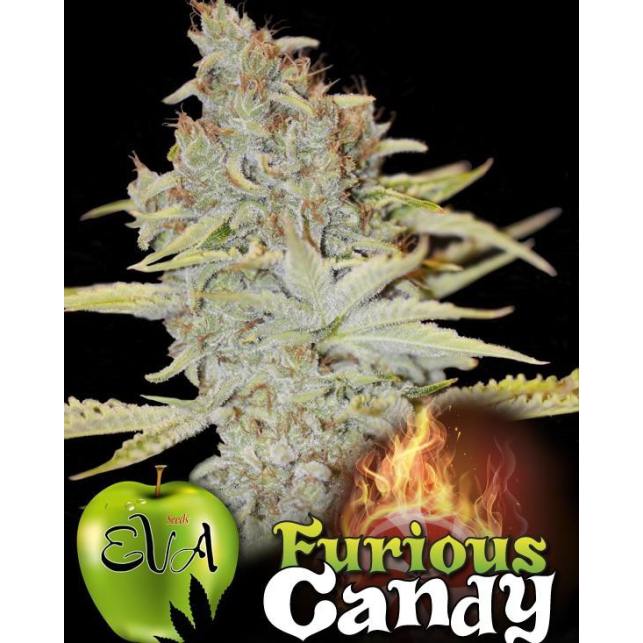 Furious Candy, une des plantes plus résineuses au monde, idéales pour l'extraction du cannabis. À ne pas manquer !!
FEATURES
Bank: Eva Seeds
Type: Feminized
Genetics: Papa's X White Shark
Flowering period: 50 days
Phenotype: 70% indica
Harvest outdoor: north: 1 of October south: 1 April
Harvest indoor: ND
Outdoor production: 1 kg per plant
Indoor production: 630 grams per square meter
THC: High  CBD: Low
? Conclusion
I hope this selection has been useful to you, it is very important to know well the varieties you are going to cultivate, and more when it comes to outdoor crops, where you would not like to take an unpleasant disappointment, to see that it does not meet your requirements
I'm interested in your experience with these or other varieties, and if you liked the article do not forget to share on social networks, it's free!?