Reading Time
5
minutes
Such crops offers numerous advantages to those who choose to carry them out, among others, the savings in materials have broader crops and avoid uncomfortable odors that may bother your neighbors or people living with you at home.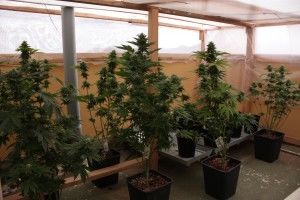 Among the different cultivation techniques employing people who grow marijuana, one of the most used is the outdoor terrace cultivation. This success lies unquestionably in the numerous advantages it offers and that are mainly three: better results, much easier than indoor crops or those made ​​in foreign lands or lands provided that Access is attained and, finally, it is also cheaper, because you do not invest in material for cultivation, as you would in the case of foreign cultures.
However and, of course, you must follow certain guidelines so that our culture be as successful as if done indoors or outdoors altogether. So today we want to focus our article on this type of crops, provide some guidelines and tips to get the results you seek, etc.
When grown outdoors terrace
As in all the above types of cultivation, you can cultivate marijuana throughout the year, although it is true that there are times that are more appropriate than others. We talked about the months of April and May and more specifically, of the days that coincide with the first moon of May, which is the time of year that higher yields will provide us to achieve the results we expect from our culture.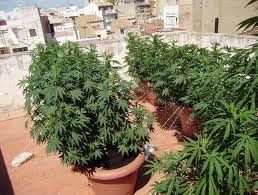 It is important during the first part of the growth of our plant, there is at least one six-hour sun exposure and not too hot. Therefore, the months of April and May are the best. They are not too hot, there are many hours of sunlight and most days are usually sunny, plus they are not particularly wet months.
That is, are months, especially May, where we can take advantage of the benefits that nature, in this case, the weather gives us and save, so, in products such as lights that provide heat and light to our plants or moisture extractors. Products in indoor growing, it would be unthinkable not to have if we are to succeed in our culture.
In this regard, it is noteworthy that if the sun shines directly on the plants that grow on the terrace, they can reach up to 40 degrees and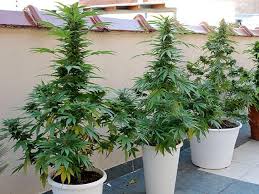 that's not good. It is therefore recommended to irrigate the terrace floor and walls both morning and night, to cool the area. In addition, we can also use pots that are white, better protecting heat.
However, if these months can not be grown your marijuana plant, but you'd do it later, you must prepare the ground on your terrace, to grow during the months from June to November and using seeds that are more chords these months, getting not only have fresh marijuana throughout the year, but also get different flavors of the same plant, also avoiding stress problems grower or mold, which usually occur when we perform cultivation simultaneously.
Products and necessary elements
Before deciding to cultivate our marijuana plant on the terrace of our house we must take into account two important aspects. The first is that of sun exposure. Our terrace should have a sun exposure of at least six hours of natural sunlight, so that our plant receives enough vitamin D and all the properties that the sun contribute to a plant like marijuana.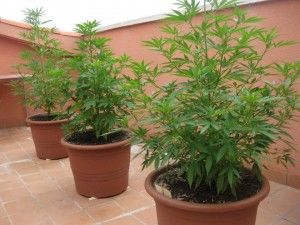 Second, the space. But space, of course, it is based on the number of plants we want to plant, and also the kind of seed we use, as the plants grow to a greater or lesser extent, depending on the type of seed that we use in our culture.
Once you do these two aspects you can and get down to work and start growing marijuana plants on the terrace of your house. What do you need for it? Mainly the following products:
Pots: to suit the size of the result that you go for the seed and, of course, to the extent of your terrace, as we mentioned at the beginning. The measures range from pots of 0.25 liters, 11, 25 or 45 liters. You can check on Piensa En Verde the different pots options that exist in the market.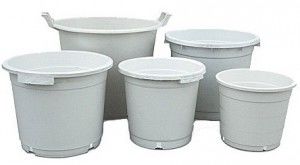 Soil: that has the quality and the necessary elements for our marijuana plant grows as expected and we get the results we want. When we talk about quality soil, it must contain: humus, coconut fiber, perlite, black peat or compost.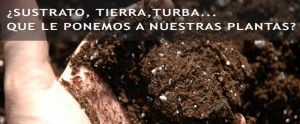 Seeds: they are of quality, of course, if it is true that the most recommended are Indica or Sativa seeds. At Piensa en Verde we have at your disposal a wide range of seeds. Choose the one that goes with your goals.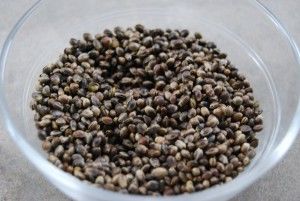 Fertilizer for cannabis: if possible biological origin, because it will be of higher quality and, of course, to the growth stage and the flowering. Product you can find in our store, if you wish, also in kits.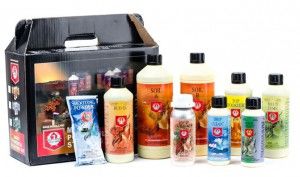 Spray: if possible, about two liters of capacity, unless you prefer to handle smaller sprayers, but fill more often. The two liters is a standard measure that allows you to irrigate crops from small terrace, even those of considerable size.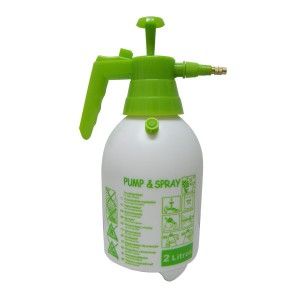 This would be basic, but if you do not want your plant will lack nothing, you will also come great the following products:
Vermicompost : improving soil quality and gives the plant the amount of minerals and vitamins it needs to grow healthy. In the event that you have used soil already contains this product, you will not need to add more, unless you want to give more emphasis to this point.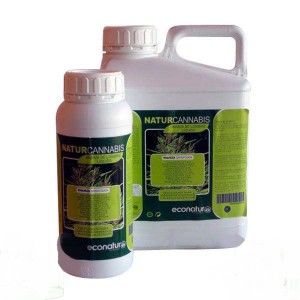 Insecticides: to control plants possible regarding your plant. In this sense, it is also highly recommended to use Neem oil organic production, which not only protects, but also improves the health of your plants.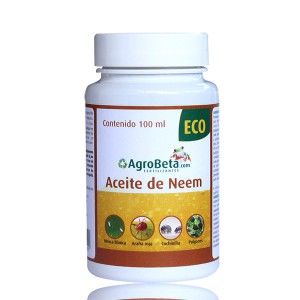 The grow, step by step
You've taken the plunge, you have bought the material and now you just have to grow your plant on the terrace of your house. To do this, we will give you some basic and simple steps that will need to take to achieve your goal: enjoy cannabis for own consumption.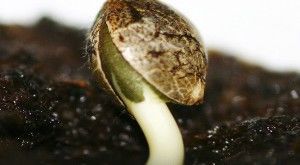 Step 1: put the seeds to germinate.
Step 2: when you see the small roots have sprouted, the plant must pass a small pot of those mentioned in the material section. You have to water your plant, but only when you go watching it lacks water. Leave them in the sun. Remember that should have an exposure of about 6 hours.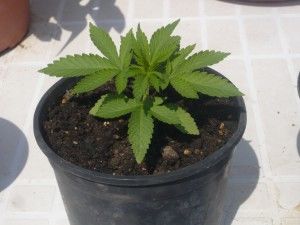 Step 3: After 5 to 10 days, appear small seedlings and about three weeks later, when the plant has grown about 20 centimeters, pass the plant to the next size pot, so it can grow without space problems.
Step 4: Four weeks after transplantation of a pot to another, you do the first pruning, so that you remove the leaves that may be sick and your plant continues to grow as expected.
Step 5: and definitive. Where you pass your last pot plant, the largest and finally get the buds of marijuana.
In this sense you have to take into account the soil prepared when you make transplants. In the case of step 1 to 2, the preparation involves the following mixture: 80% soil and 20% of vermicompost. To this you should add half a kilo of manure and 250 grams of ashes of seaweed (which acts as a slow-release organic fertilizer) per 100 liters.
In the second case, the preparation will be exactly the same but change measures seaweed ash, which must be reduced to 200 grams per 100 liters.
By Noelia Jiménez, Team Piensa En Verde

Alan Martínez Benito
CEO of Pev Grow, expert grower with more than 20 years of experience.
In constant struggle for the regulation of cannabis, mainly in the medicinal field.
See more posts