LA Confidential, is a variety from the cross between 2 indica varieties, the OG LA Affie and an Afghani number 1, a seed considered a champion because it sweeps every cannabis contest; It's here at Pevgrow!
p>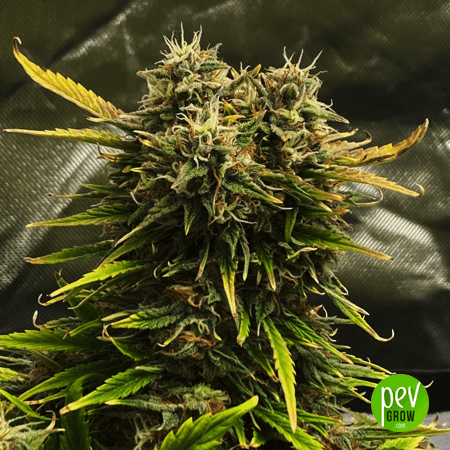 What are the characteristics of LA Confidencial?
It is a plant of medium height, it is formed with a resistant structure, from it wide and large leaves will sprout, although curiously the leaves at the top are small, this is a great advantage because it facilitates the passage of light throughout plant.
The shades of this strain move between the dark green and purple colors that are seen in the smallest leaves.
It produces compact and resinous buds, you will see them in all their splendor in the flowering period, that stage it is fast, and the results are incredible at the end of harvest.
What is the smell and taste of LA Confidential?
Its aroma and flavor are sweet and sour fruity, earthy notes, of pine, the action of its terpenes is very marked, it is noticed without too much effort.
What effect does LA Confidential produce?
Its effect is psychedelic, it elevates you, but it is totally relaxing, 100% genetics make it perfect for medicinal uses, it helps stimulate the appetite, fall asleep.
You will be able to feel a mixture of well-being and joy from the first puff., it may have adverse effects are dry eyes and mouth, but before its imposing action these are quickly forgotten.
How to grow LA Confidential?
Its cultivation is of medium difficulty, indoors there are plants of small stature, they will reach about 90 cm, place 9 plants in each square meter in 11-liter pots.
This strain requires nutrient contributions especially in the flowering phase and don't forget that with LEDS lamps you can get great results,
Grown in outdoor gardens, it will give you good yields, especially due to the ease of adapting to different types of climates, being fast flowering will not have problems with the arrival of times when the sun is intense.
Do you want to know how much LA Confidential produces?
The production is as pleasant as its quality, in indoor cultivation it produces between 17.6 oz per 3x3ft to 21.2 oz pe3ft  (400 to 500 grams per m2) and in outdoor cultivation 18 oz/plant to 21,2 oz/plant (500 to 600 grams per plant) .
Buy LA Confidential now at Pevgrow!
Pevgrow, I couldn't stop bringing you LA Confidential, buy it now.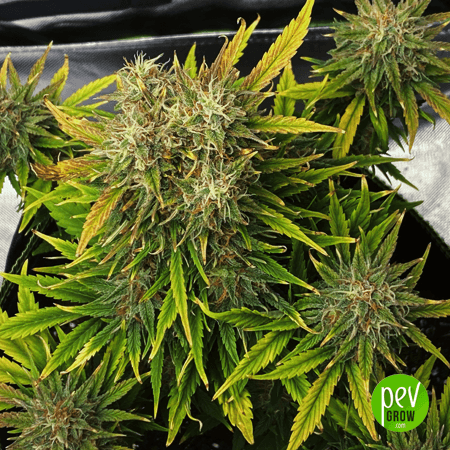 You may also be interested in: