Reading Time
6
minutes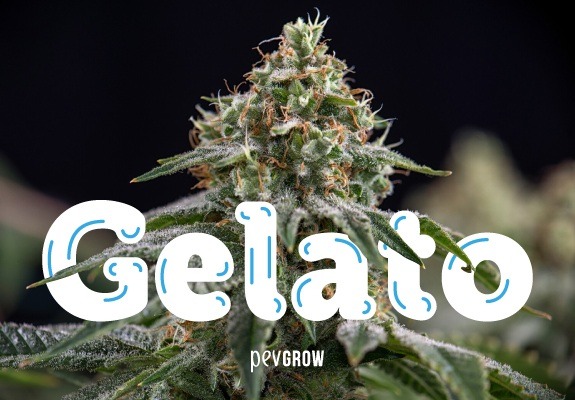 Gelato cannabis variety has replaced OG Kush as the favorite weed for rappers, actors and other influential smokers. The hype achieved by this genetics had only been reached by 2 or 3 cannabis plants in the whole history, so we are sure that it will remain in the green Olympus forever. But what is it about this strain that everybody likes? If you still don't know, I recommend that you read on, in a few minutes you'll find out…
⭐ What is Gelato weed strain like?
At first look a Gelato bud already catches your attention, dark flower that serves as a perfect contrast to the bright white of the large trichomes that cover it, and for more beauty the hairs are bright orange, as soon as you see it you know that it is a top quality weed. It is not as dark as other purple marijuana strains, but it is very attractive and can be recognized at first sight.
Then comes the best part, when you squeeze the bud witness its extreme hardness, while at the same time it releases its unique fragrance, a distinctive sign of its creator, Mario Guzman. But to know this cannabis well you have to know its origins, so let's start from the beginning.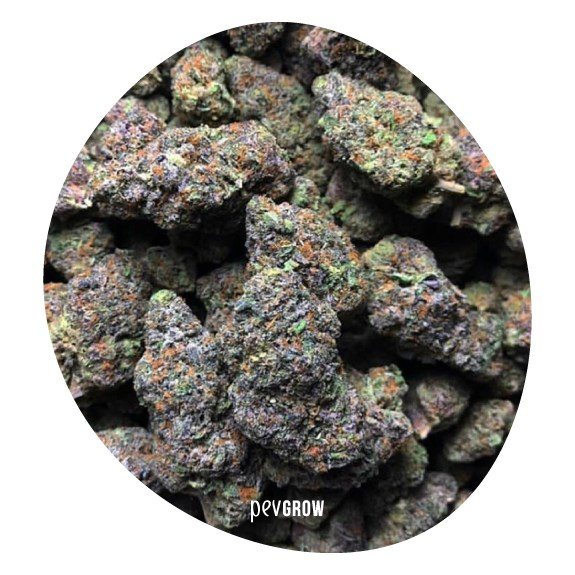 ⛳ Sherbinski and the whole range of cannabic desserts
Mario Guzmán, better known as Sherbinski in the industry, is the most acclaimed breeder nowadays, and he has undoubtedly earned it, as he is the "father" of some of the most highly demanded cannabis varieties at the moment.
He was part of the "Cookie Fam", the San Francisco Bay Area collective that created the Girl Scout Cookies Strain variety, and then continued to breed with its progeny to produce new strains, which have ended up changing the world's cannabis scene.
He crossed the Girl Scout Cookies "Thin Mint" with his Pink Panties (Burma x OG Kush) to create the Sunset Sherbert, which he named after the Sunset district of San Francisco, his neighborhood. This variety gave him worldwide fame and his alias, Sherbinski, but it also brought him much more, since it would be the basis for his great creation, the Gelato.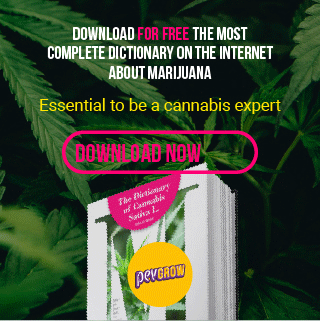 Free Download
Cannabis Dictionary
2023 Edition
Insert a correct email address
You must accept the privacy policy
SITE OF SHOPS ONLINE S.R.L with CIF: B98262777 and address for notifications in C/ VEREDA MAS DE TOUS Nº 22 LOCAL C, 46185 LA POBLA DE VALLBONA, VALENCIA, Phone: 961658271 Email: customer(at)pevgrow.com
At the name of Consulting we process the information you give us in order to provide the requested service, perform the billing of the same. The data provided will be kept as long as the business relationship is maintained or for the years necessary to comply with legal obligations. The data will not be transferred to third parties except in cases where there is a legal obligation. You have the right to obtain confirmation as to whether SITE OF SHOPS ONLINE S.R.L. is processing your personal data and therefore you have the right to access your personal data, rectify inaccurate data or request its removal when the data is no longer necessary
✨ Gelato Genetics
The Sunset Sherbert showed great potential for breeding, so it is not surprising how many crosses have been made with this plant. Sherbinski backcrosses it with Thin Mint Cookies to reinforce its qualities, and from the union between the two was born the Gelato.
The creator himself selected several phenotypes, Gelato#33 was the best, also known as Larry Bird because of the number worn by the legendary NBA player on the Boston Celtics. Another great phenotype is the Gelato#41 aka Bacio, which goes more towards the indica part, but has a higher THC content than the other selections. The Gelato#47 or Mochi Gelato is the one with the most sativa effect, as well as containing a more complex taste. And the last but not least important selection of this genetics is the Gelato#49, better known as Açai Berry Gelato for its incredible tropical taste.
👌 Growing tips for Gelato
This is a fairly balanced polyhybrid, around 55% indica compared to 45% sativa, so it can be grown with different techniques without problems. It must be said that it is not an easy variety to cultivate as it can be a Skunk or an Afghan, in order to get the most out of Gelato Weed Strain, some previous cultivation experience is required.
In indoor it is best to make a SCROG, placing 4 or 9 plants/3x3ft with several pruning during growth. Once the net has been filled with branches, the ideal option is to do a low pruning to favor the airflow and thus avoid possible moisture pockets that can cause fungus. Another good technique for indoor cultivation is the LST, since thanks to the structure of the Gelato it is very suitable for this method.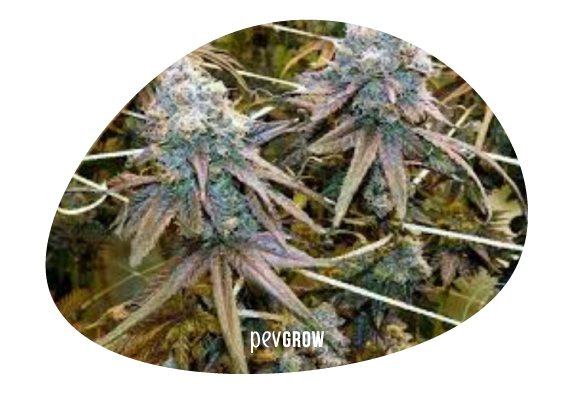 In outdoor cultivation I recommend you use some structure that serves as support for the branches, as they grow a lot and if not supported can break by the weight of the buds. As indoors, it is best to do a lot of pruning during the vegetative growth cycle to spread the production throughout the plant.
An important piece of advice is not to go overboard with fertilizers, it likes them but to a certain extent, that's why it's a good idea to feed your Gelato with organic fertilizers, since it's more difficult to over-fertilize, and above all because you'll get a more consistent and clean taste.
☕ Harvest and weight yield of Gelato
When grown in well-configured interiors it usually finishes in just 8 or 9 weeks of flowering, so it can be considered a fairly quick plant. Outdoors it is cut in early October in the northern hemisphere, so in the southern hemisphere it is harvested in early April, provided there are no problems that stress it and may delay its maturation.
You can get 15.8 oz per 3x3ft (450 grams/m2) of Gelato weed in indoor cultivation, and surely after several crops you can increase the production, because as I said before, it demands some experience to be able to squeeze the performance. Each Gelato grown outdoors can give you more than 35.3 oz (1 kilo) dry, especially in places where they enjoy many hours of sunshine, such as in California, their homeland.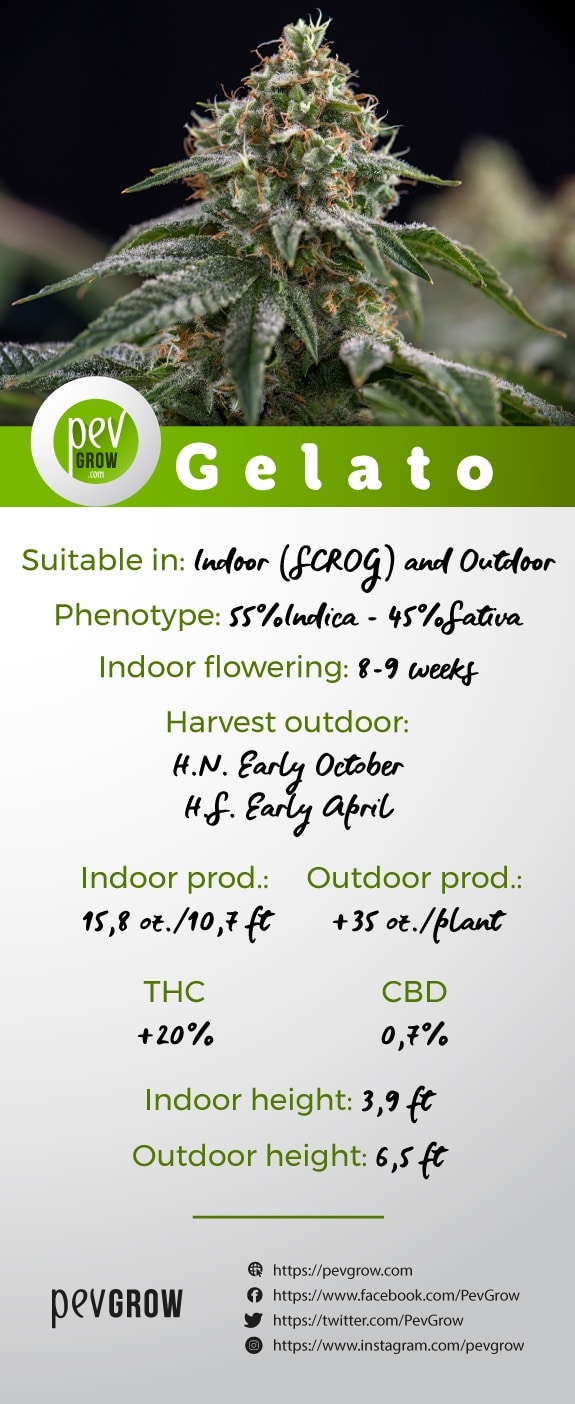 📖 Aroma and taste, the best of this cannabis for most people
Here you can perfectly appreciate the parents that make up this variety, perhaps the first thing that comes to you from the aroma is its orange scent, typical of the Sunset Sherbert, but it cannot be denied that it also has the touch of the Thin Mint, so it is quite refined.
The taste as anticipated by its name is reminiscent of ice cream, sweet, creamy, citrus, berries and a bit earthy. In addition, the smoke is very dense, staying in the room for a long time, but it gets in very fresh, so it remains on your palate.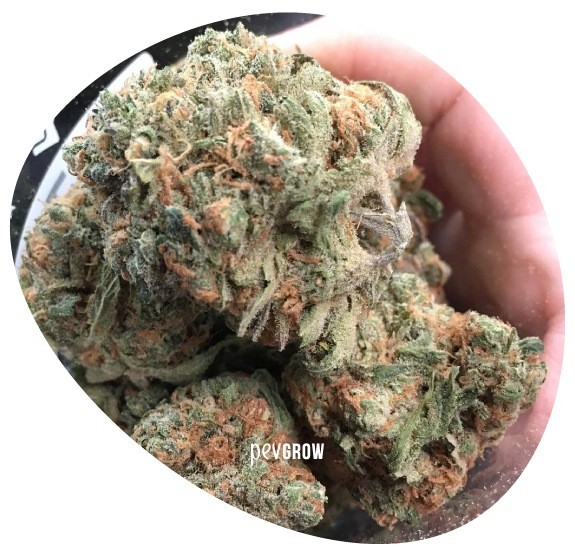 🚀 Effects and THC content of the Gelato variety
Personally, I find it the most remarkable thing about this weed, above and beyond its splendid taste. Rarely is there such a perfect balance between a stimulated mind and a relaxed body as that provided by Gelato.
The high is perceived very quickly, it hits hard thanks to its THC percentage of more than 20%, and the effect is long lasting, even if you have tolerance. It motivates and inspires, which is perhaps why artists like it so much. If you enjoy it with friends, laughs are guaranteed, and if you are alone, prepare yourself for a good inner trip.
Negative side effects include dry eyes and mouth, which can cause some anxiety or paranoia if you have no experience with potent weed. But this makes up for it with its therapeutic effects, as it is ideal for users who need to relieve stress or depression.
✅ Why is this cannabis so expensive??
It's the most expensive cannabis ever to be found in dispensaries, clubs and coffee shops, and there's no doubt that it may be one of the best in history, but fame and publicity are everything. It is also possible that it is somewhat to blame that Forbes magazine spoke of Sherbinski as the Louis Vuitton of cannabis, because his brand and products are included in the luxury sector, and luxury has to be paid for.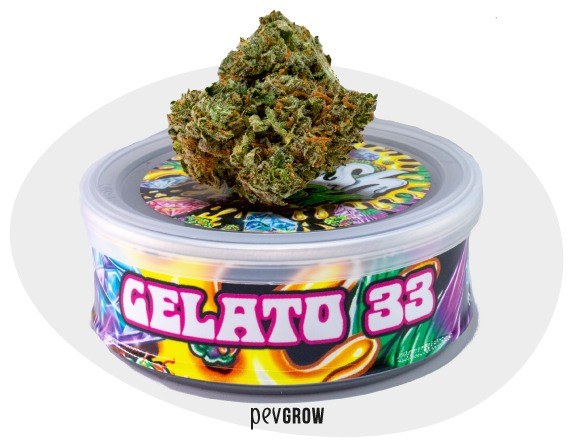 🔥 Gelato seeds and crosses currently available
The biggest problem with Sherbinski genetics is that it is very difficult to get them in seed form. Luckily there are some banks that reproduce it from clones, cross it with other plants, or make feminized seeds and autoflower seeds versions.
Among all the Gelato seeds that can be found on the market nowadays, we stick with PEV Bank Seeds' Gelato Cake, because it reflects very well the distinctive features of the variety.
Gelato Cake Strain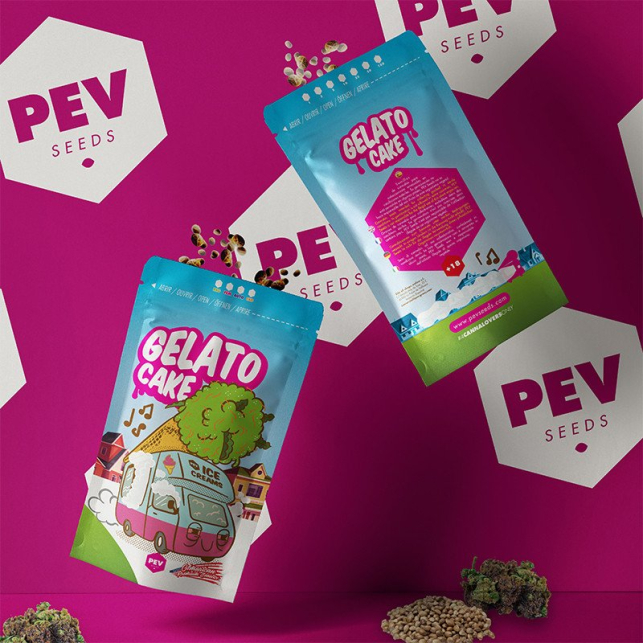 What has this strain that makes it so good?…
Features
Bank: PEV Bank Seeds.
Type: Feminized.
Genetics: Sunset Sherbet x Girl Scout Cookies
Flowering period: 10-11 weeks
Phenotype: Sativa/Indica hybrid
Harvest ext. HN: End of October
Harvest ext. HS: End of April
Outdoor production: 900 gr./plant.
Indoor production: 500 gr/m2
THC: 25%
Among the Gelato crosses, the Runtz is worth mentioning, although it is also difficult to obtain. French Macaron from TH Seeds or Chocolatto from Nemeseeds are 2 great crosses too, and still accessible, so if you are interested don't wait too long.
Runtz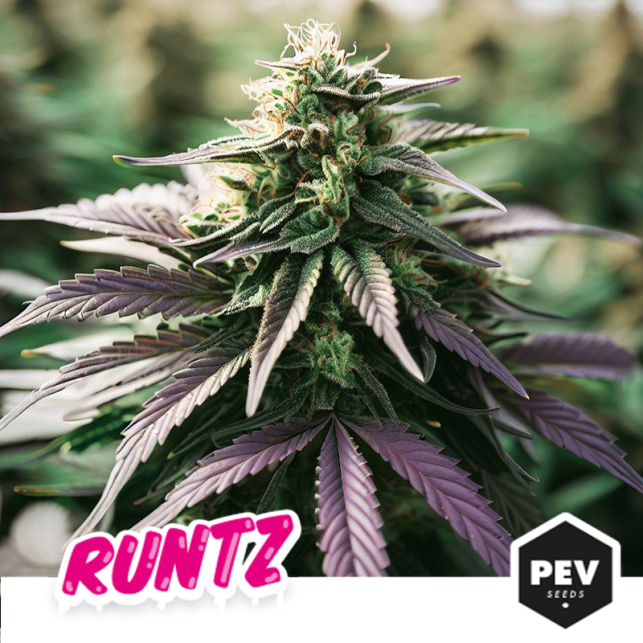 The new Runtz from PEV Seeds, brings together the best of the two most trendy American genetics, the Zkittlez and the Gelato..
Features
Bank: PEV Bank Seeds.
Type: Feminized.
Genetics: Zkittlez x Gelato
Flowering period: 8- 9 weeks
Phenotype: Hybrid 50% Indica/ 50% Sativa
Outdoor harvest HN: End-Sept. / beginning-Oct.
Outdoor harvest HS: End-March / beginning-April
Outdoor production: 500 gr./plant.
Indoor production: 450-500 gr/m2
THC: 27% – CBD: 0.9%
You've already seen what this variety is like, a kind of cannabis artwork that is synonymous with high quality, gourmet product, something you have to try at least once in your life, the kind everyone likes.
Die besten Skunk-Sorten aller Zeiten →