Reading Time
8
minutes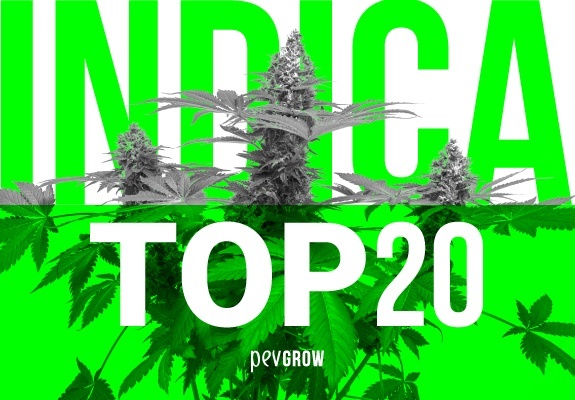 Indica cannabis varieties are the favorite of users who prefer relaxing, sedative or narcotic effects. Originally there are less pure indica than sativa landraces, because the second ones extended by all the world, but indica strains are concentrated in a relatively small geographic zone, the Himalayas.
That has not prevented that nowadays we have hundreds of commercial cannabis genetics with indica effect, from native cultivars, crosses of plants 100% indica, hybrid mainly indica, autoflowering and evenl rich in CBD created from genes of the strains that we discuss in this post, indica strains, and today we are going to review what we consider to be the 20 best in the world nowadays. Are you interested in? Then I won't keep you waiting any longer.😉👍
Classic among the classics, the plant that changed the concept of cannabis in the USA and later all over the world. It was taken as a pure crop to California, where it was worked on in depth by the breeders of Sacred Seeds and many other growers on the west coast. Sam the Skunkman took it to Holland, where it became one of the most demanded in coffee shops, where it is still offered nowadays. Hybrids like Skunk#1, Blueberry or Northern Lights would not exist without our beloved Afghani#1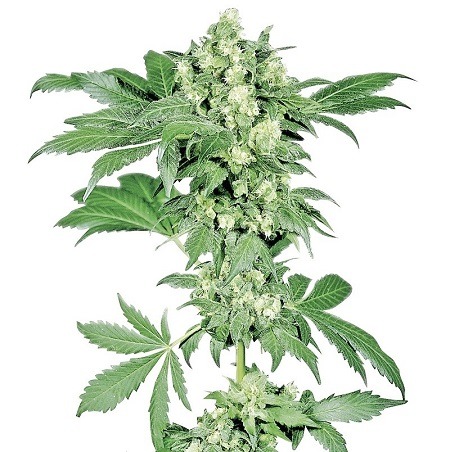 Second only to the Afghan variety, it is the pure indica variety more used to create new strains of cannabis. Kush are not as compact in morphology as the Afghani, which is a good thing, since it partially avoids the formation of mold. On the other hand the flowers of the Hindu Kush are thicker than the Afghanis, and its layer of resin is higher in many cases. Pot of Gold and Master Kush are only some examples of hybrids with Hindu Kush blood.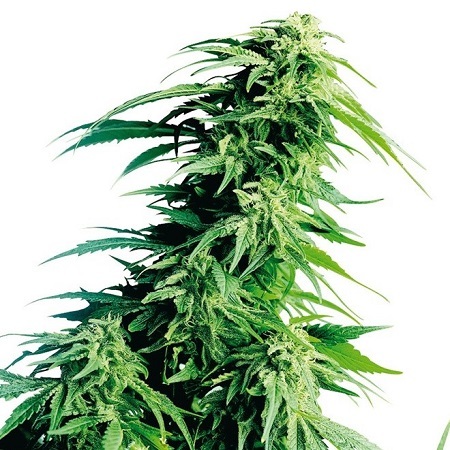 The term "hash plant" was originally used to define very resinous plants used in some parts of Asia for the production of hashish. Later, already in the 80's, a variety created on the west coast of the USA was called this way, which was brought to Holland as a clone together with other great genetics thanks to the breeder Nevil. Now you have it available in different seed banks, all quite similar, although for quality/price ratio we stick to those of PEV Bank.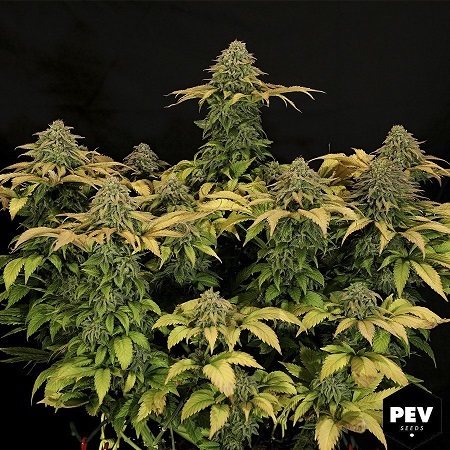 4 – Pakistan Chitral Kush
The Paki caused a sensation in the late 70's and early 80's and, as everything good comes back, it became trendy again a little more than a decade ago. It is one of the most colorful indica landraces in the world, since it acquires very striking purple shades, which are transferred even in the extractions. The Old Paki Kush is part of the polyhybrid ancestors of Gorilla Glue, OG Kush, Sour Diesel or Cookies among others, as it is one of the parents of the great Chemdog.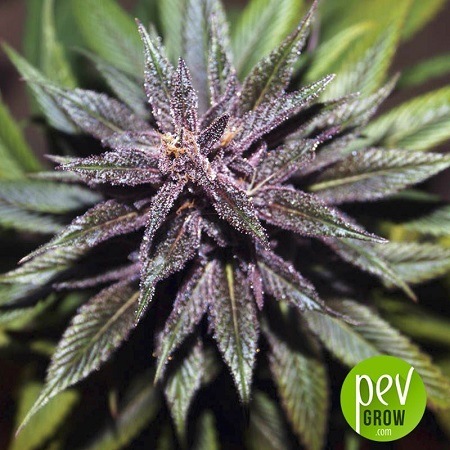 It is not entirely indica, but it must be included in this ranking, because its effect and appearance pull much more towards the indica part than the sativa side. It is the most representative work of DJ Short, one of the best breeders of cannabis in history. A very intense fruity taste, beautiful colorations, a great power… It has everything, that is why it was always among the most cultivated indica strains.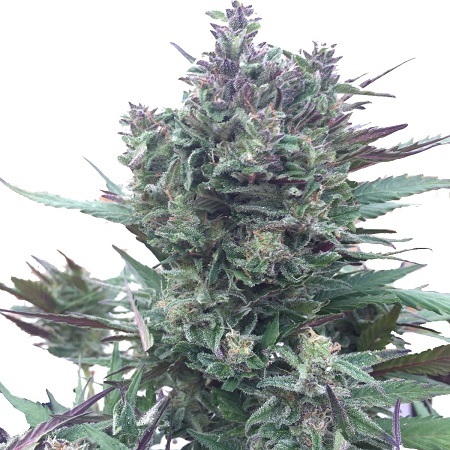 For many it is the best commercial indica variety in history. Its composition is not completely clear, although it seems that there is unanimity that among its genes is the Afghan strain. It is a very stable hybrid with a big production and a powerful effect, that is why it was used in an infinity of commercial crossings. Jack Herer, Lowryder or Industrial Plant are only some examples of current polyhybrids with genes of Northern Lights.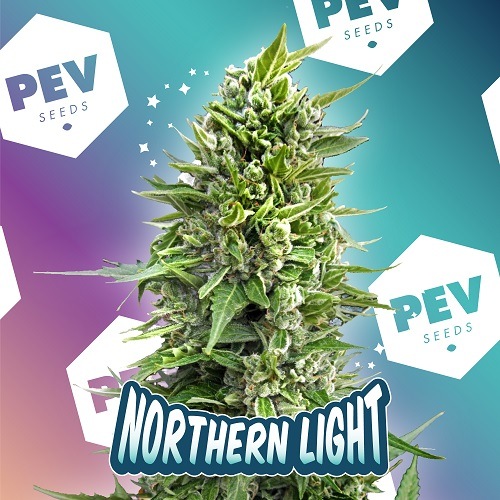 A work of art in the form of indica cannabis plant, beautiful, compact, resistant, powerful, and with a thick layer of resin that covers both the flowers and the leaves closest to them. Two big elite clones of this genetics are preserved, the Pre-98 and the Katsu Bubba and, using the first one, hybrids of the size of Zombie Kush or Peyote Purple among others have been made. It is not easy to get these cuttings, but the feminized version of Dinafem is also of high quality.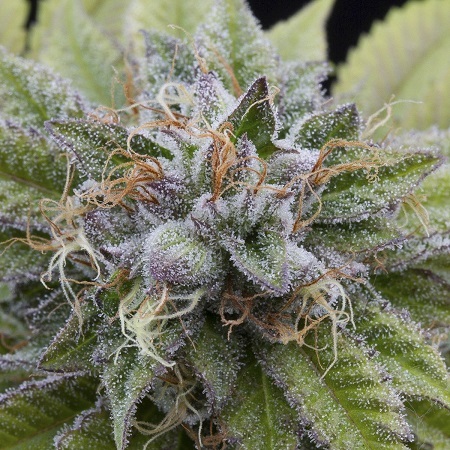 Another classic indica from the USA, created by Ken Estes, a breeder who specialized in very medicinal varieties of cannabis. It descends from the Mendo Purps, a Californian legend, and is parental of some of the best current hybrids. Girl Scout Cookies, Purple Punch or Fruity Pebbles OG are just a few examples of the quality of Grandaddy Purple's progeny. The problem is the same as with Bubba, it is difficult to get the original genetics, but if you want to try it, the one from Original Sensible Seeds is really good.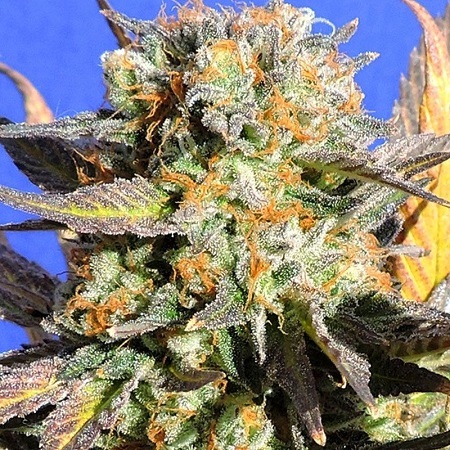 From our point of view, the best hybrid with genes from the mythical G-13 that exists. Its combination with the OG Kush does not take away anything from its effect of total indica, on the contrary, it seems to strengthen it. In the structure and the taste, the OG intercedes, which makes it more stretched, more fragrant and, what is more important, more tasty. One of the best varieties from TH Seeds catalog, which you can enjoy in regular or feminized format.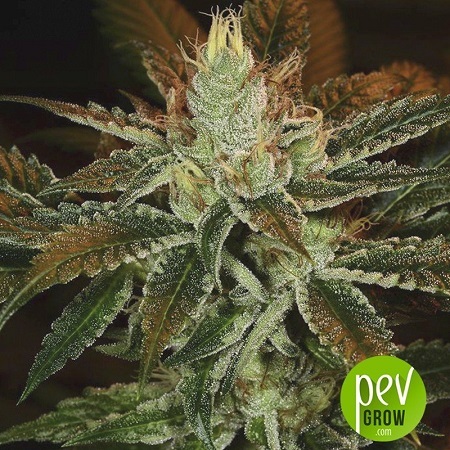 A mythical Alaskan strain, widely grown in Canada and the United States, which came to Europe with Sagarmatha in the 1990s and was later rescued by Geneseeds almost 10 years ago. From the Alaskan came out another mythical indica, Matanuska Tundra, which is still very popular among the connoisseurs of the relaxing cannabis. Very productive and powerful, with aroma and taste of lemon candy.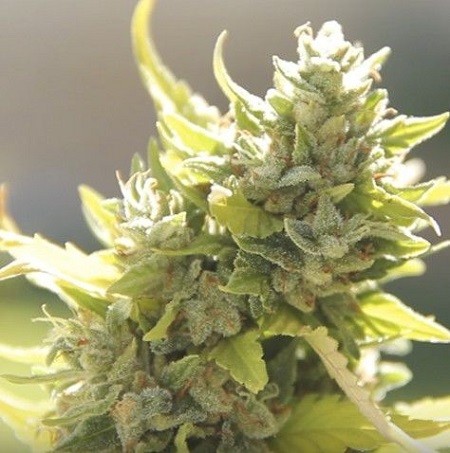 Variety produced by DNA Genetics from the cross between L.A. Affie OG and Afghani. It is an almost 100% indica hybrid, with a strong effect and a spectacular taste. If you have to say something wrong about it, it is not the most productive strain from this bank. Its buds are not as bulky as those of a Haze hybrid, but they have an extraordinary density and yield more than it seems at first glance.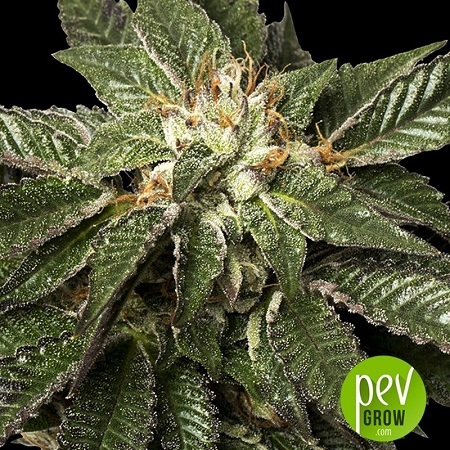 The Domina is a combination of indica genetics, especially Afghan, but also contains Ortega and Northern Lights, which are mostly indica hybrids. This plant seemed to be one more in Sensi Seeds' catalog, until Sweet Seeds came and used this genetics to produce a good part of their seeds in their bank, and re-launched the fame of Black Domina, as well as its sales.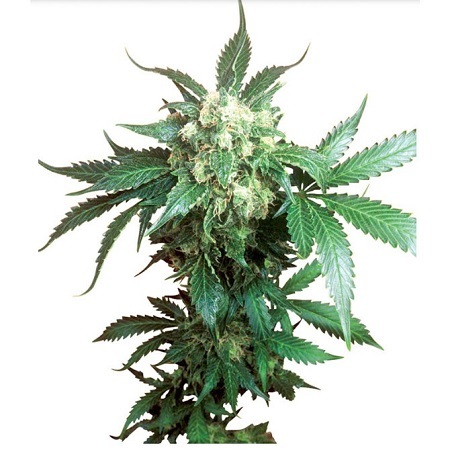 The most indica daughter of the White family by Shantibaba. Before 2010 and the explosion of the rich varieties in CBD, the White Rhino was one of the genetics with more cannabidiol on the market. It is a crossing between White Widow and Afghani#1, so you can imagine its effect, deadly. The return in buds is very high and it has a lot of hybrid vigour, so it resists plagues and diseases better than other plants, especially for beginners.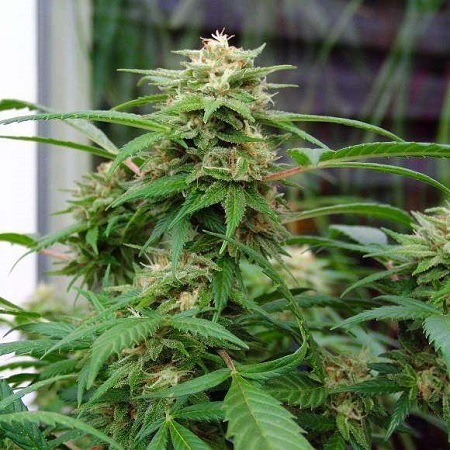 Created by Steve from Spice of life seeds from Afghani Indica lines. The taste of this plant makes everybody fall in love with it, very sweet, earthy and with many nuances. The effect is another one of its most remarkable qualities, very medicinal, pleasant on a muscular level, anxiolytic, special to forget everything at night. The Shiskaberry is parental to other famous genetics like Barbara Bud or Devil Fruit from Medical Seeds.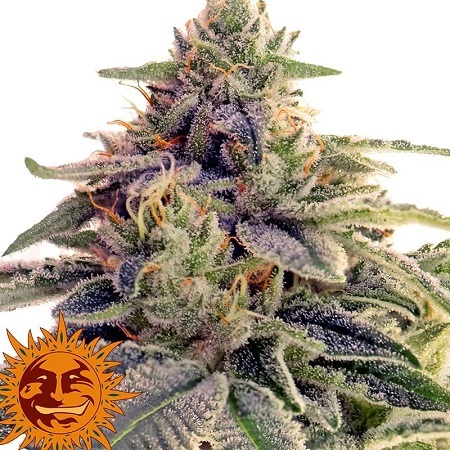 The best variety from Paradise seeds bank, an almost 100% indica hybrid very powerful, and of original metallic taste. Although it was released in 1995, its breeder Luc improved it in 97, and from there it began to sweep in cannabic competitions. He won the first place in the Highlife Cup and in the High Times Cannabis Cup in 1999, the second place in the HTCC in 2000, and then again the first place in the Highlife Cup in 2004. Among the hybrids that contain Sensi Star we highlight the No Name from Medical Seeds or the Critical Sensi Star from Delicious seeds.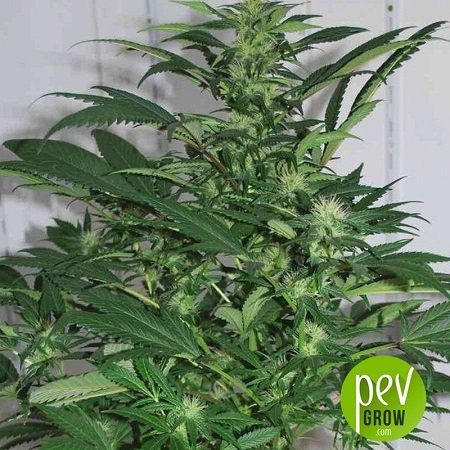 It is not a total indica variety, but it is mostly, due to its effect and quality we had to include it in this ranking. This variety remains at the limit of perfection, that is why it was a real revolution since it appeared on the scene. Super hybrids like OG Kush, Sour Diesel or Bubba Kush descend from it, so that you can have an idea of the immense quality the Chem has.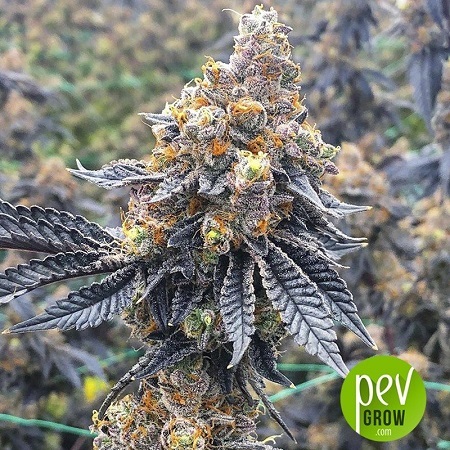 An European classic with Afghan genetics presented by Dutch Passion many years ago. It is said that it can contain Skunk, but that does not take away one iota from its total indica effect. The autoflowering version contains the same relaxing effect, but in addition it offers a return only within the reach of very few varieties of cannabis. Its taste is intense, sweet, musky, a delight…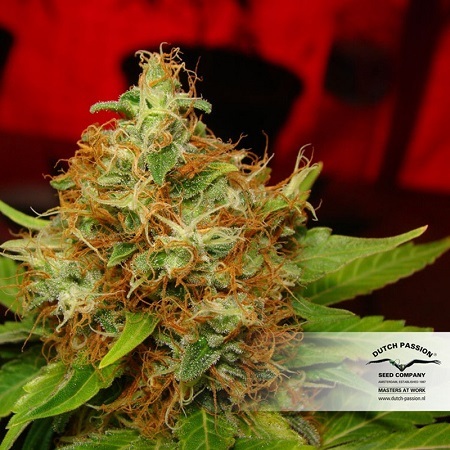 Another descendant of the Chemdog which, although it is not 100% indica, causes a really powerful relaxing effect. It is also quite psychoactive, because the effect of the Gorilla is very strong. In addition, it generates the largest and stickiest layer of resin that we have seen in a cannabis plant, the taste is intense and the production of buds is not at all bad, that is why it is one of the best weeds in the world.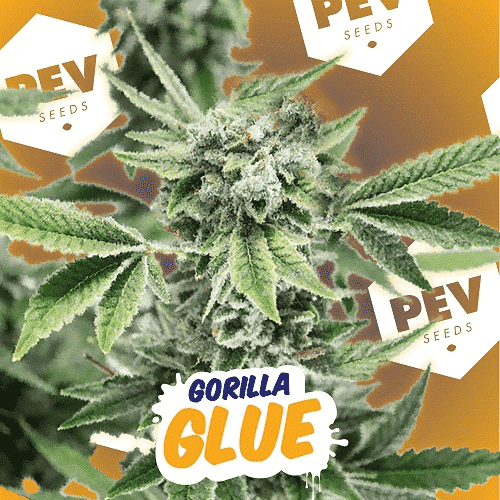 The fruity taste of this variety pleases everyone who tastes it, but we have not added it to this top 20 of best indicas for that reason, but for its total soothing effect. There are few genetics that have the ability to relax both body and mind as the OG Banana does, even having a good percentage of sativa, but it must have brought out the character of its Pakistani ancestors.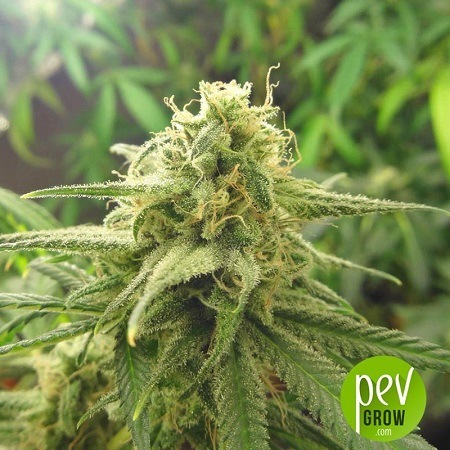 With an indica percentage of approximately 95%, Peyote Cookies produce a very physical, pleasant and remarkable effect on the muscles. With parents like Girl Scout Cookies, OG Kush and Bubba Kush, you can figure out the power level that this weed can have. But it is not only its effect that is necessary to emphasize, its production is not bad at all and its taste is delicious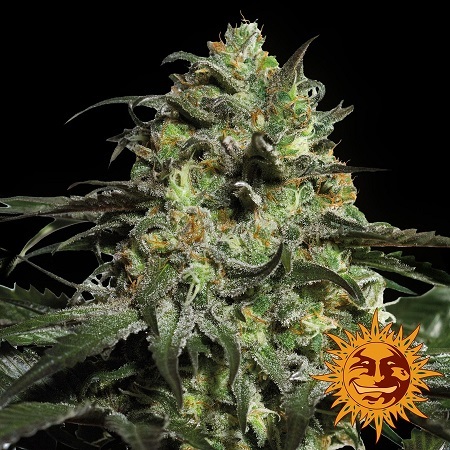 ✅ Conclusion
You can now realize that there are all kinds of indica cannabis, landraces, 100% indica hybrids and others which mainly produce the kind of effect of these powerful plants. This is our top 20, is there any indica variety which you think that we should add in this ranking? If so, please let us know in the comments, thank you.😉✍
Cannabis Sinsemilla. Qu'est-ce que c'est, qui l'a inventé, comment est-il fabriqué et de quelles variétés s'agit-il ? →