Reading Time
13
minutes
On September 15th, 16th, and 17th, a police intervention shocked the entire cannabis sector: Dinafem, the well known marijuana seed banks and a benchmark in Spain, was being investigated by the National High Court.
The Inxer-Toro operation had begun much earlier. In November 2018, the Tax Agency and the judicial police of Álava initiated investigations after noticing alleged irregularities at the Company Pot Sistemak in Guipuzcoa, owner of Dinafem, Lamota and Humboldt Seeds.
The press release published by the Civil Guard reported that during the intervention a total of 14 people were arrested, and another 8 were under investigation. Twelve house searches were carried out in the provinces of Guipuzcoa and Navarra, 12 house raids and 5 inspections in industrial buildings, where 2,100 cannabis plants in different growth stages, 20 million feminized seeds, and more than €207,000 in cash were found..
A total of 11 plantations, one of which was allegedly committing power theft. It is believed that the feminized, autoflower, fast and CBD-rich cannabis strains that Dinafem offers in its catalogue, one of the largest on the market, were produced in these plantations.
In the Inxer-Toro operation, 3 safe boxes were confiscated, 126 bank accounts with 12 million euros altogether were blocked, and 55 properties with an estimated value of more than 9 million euros were searched.
🔥 What exactly are Dinafem and Lamota accused of?
According to publications, the defendants are accused of an alleged crime against public health, criminal organization, money laundering, and power theft.
What has attracted most attention in the cannabis industry is that Dinafem and Pot Sistemak are being accused of promoting the use of an illegal substance, providing cannabis seeds to their clients, posting cultivation tutorials, sharing advice and videos on social networks, etc.
Another rather strange aspect of the incident is that Dinafem has been accused of "increasing its profits significantly by increasing the prices of its products," which is what every normal company does in order to ensure a profitable business. In fact, there are other industries that benefit even more from their sales, such as digital information products.
It is also extremely surprising that the Civil Guard needed support, or even technical advice, from the Spanish Medicine Agency and the Ministry of Health in order to carry out this operation.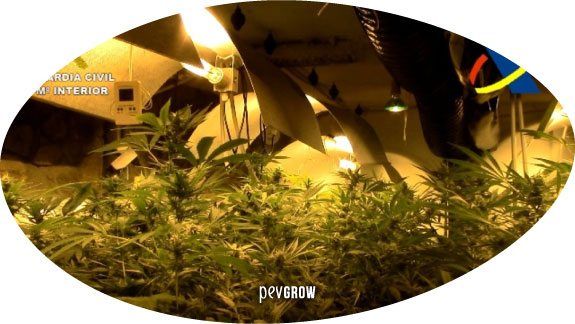 ✨ How do the accused respond to that?
The newspaper Público spoke with one of the detainees, who spent 33 hours in a cell at the Intxaurrondo (Guipuzcoa) police station, and stated that "this legal proceedings have no justification: we are not criminals. We have been buying seeds and reselling them for 21 years. We are one of the most important seed banks in Spain and Europe, distributing more than a hundred brands. We are required to have our bookkeeping checked because we have an income of more than ten million euros, and none irregularity was ever found, we pay our taxes every year. We have been going to international fairs around the world for 17 years to display our seeds … The only thing we ask for is justice".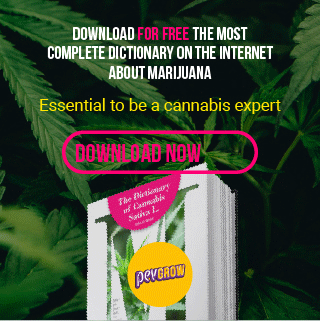 Free Download
Cannabis Dictionary
2023 Edition
Insert a correct email address
You must accept the privacy policy
SITE OF SHOPS ONLINE S.R.L with CIF: B98262777 and address for notifications in C/ VEREDA MAS DE TOUS Nº 22 LOCAL C, 46185 LA POBLA DE VALLBONA, VALENCIA, Phone: 961658271 Email: customer(at)pevgrow.com
At the name of Consulting we process the information you give us in order to provide the requested service, perform the billing of the same. The data provided will be kept as long as the business relationship is maintained or for the years necessary to comply with legal obligations. The data will not be transferred to third parties except in cases where there is a legal obligation. You have the right to obtain confirmation as to whether SITE OF SHOPS ONLINE S.R.L. is processing your personal data and therefore you have the right to access your personal data, rectify inaccurate data or request its removal when the data is no longer necessary
⭐ Why Dinafem and why now?
Dinafem is a benchmark in its industry in Spain. It is neither the first nor the last seed bank in this country, although it certainly sells the maximum number of cannabis seeds there and is one of the seed banks with the highest income in the world.
Dinafem's business model is (or was) exemplary and has always been based on the law of the Vienna Convention of 1961, which excludes cannabis seeds from the list of controlled narcotics. This company has always made it clear that their seeds are being sold as collectibles, just like other companies in the industry do.
What seems to have drawn the attention of the state security forces is the sale of marijuana seeds and cultivation equipment as well as the posts of video tutorials on his website and on social media. But they have been doing this for at least 15 years, so why are they being investigated now?
From our point of view, Dinafem is the scapegoat, perhaps because we are on the verge of legalizing Cannabis, and the opponents are willing to use their soon to end power up or request an exemplary sentence for the most important cannabis company of the country.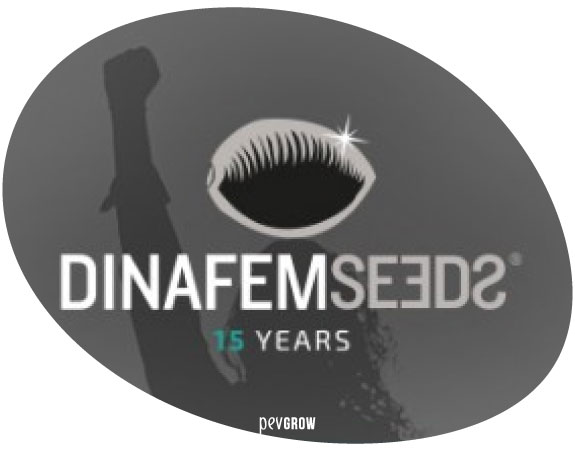 🚀 Lamota and Dinafem Chronology
To understand this situation, we must go back 2 decades, when the Lamota grow shop began to be popular in Donostia. In a short time the first store of this company became too small, the grow shop market was growing and needed the best products and a comprehensive customer service, and in this respect Lamota stood out.
In 2002 the company moved to a much larger store, in order to improve its customer service and include in its catalogue all the new products that were appearing almost daily at the time. But it continued to grow incredibly quickly, and what seemed impossible at first happened a few years later: the store had become too small again, since Lamota was not only a grow shop, but also a distributor.
For this reason, in 2005 they decided to expand their facilities in a large pavilion, where they have been working until the judicial intervention last September. That same year Lamota founded the seed bank Dinafem with a goal that was quite unique back then: to be the first marijuana seed bank to offer just feminized strains and no regular ones, which were until then the only type of strains available.
The idea of creating Dinafem came up in 2003, when they started testing their Power Kush and got more than satisfactory results. After that California Hashplant, Blue Hash, White Widow, Blue Widow, and later Moby Dick strain. These were the 6 strains that completed the first commercial catalogue of Dinafem in 2005 and the origin of everything that would come later. The risk was very high, since at that time there was no other seed bank in the world that offered only feminized seeds, and this seed type did not have a very good reputation. Yet their feminized strains had great success and laid the foundations for the new cannabis market in Europe.
In 2009 the company began researching the development and stabilization of new feminized autoflowering strains, which also had a very bad reputation at the time. Roadrunner was the first, and as happened with the 100% feminized strains, Dinafem's autoflowering seeds were hugely successful too, making these little plants very popular.
Very soon, already in 2011, the Dinafem catalogue was expanded to include popular US cannabis strains. OG Kush, Dinachem strain, Bubba Kush and Purple Afghan Kush provided opportunities that had seemed impossible for the Spanish seed bank. Then Sour Diesel, Cookies strain, Gorilla strain, etc. were released, and Dinafem not only made the feminized version of these strains, but also autoflowering and other versions.
In 2015 Dinafem started a project in the medical field, which the breeders worked on until the arrest. They expanded their facilities and set up a perfectly equipped laboratory to analyse their own cannabinoid samples. For the past five years, the company has also included its classic cannabis strains rich in CBD to its catalogue, and not just photoperiod but also autoflowering strains.
Its cannabidiol research made Dinafem the world's leading cannabis seed bank in this field. There are other great seed banks in the world such as Sensi Seeds, Green House or DNA Genetics, but none has developed as many varieties and versions as Dinafem Seeds: from the classic strains they made the feminized version, which later became autoflowering too, then rich in CBD and lastly, they wanted to lower the THC levels of some strains to create genotypes with no psychoactive effects, like Dinamed.
In 2020 Dinafem presented its CBD flowers brand, which was developed together with the Italian association THCBD. There are 3 different strains that have a THC level of less than 0.5%, the maximum level set by law in Italy. Once again, this seed bank was ahead of the rest and opened up doors to new possibilities in the market. Unfortunately, a few months later the company was charged and had to stop all its work.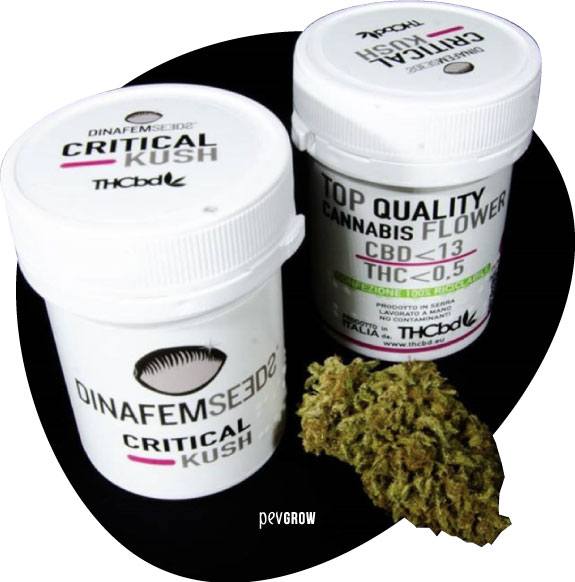 🎯  What will happen now with Dinafem?
There are two possible solutions to this incident: Either the company can prove that its activity is completely legal, the accused are acquitted and the case is closed, or it will face a penalty that the charge suggests could be extremely severe. Hopefully the first will happen and all of this will be remembered as an anecdote of the industry.
Since the legal intervention the company Pot Sistemak has completely stopped its activity, and therefore Dinafem, Lamota and Humboldt Seeds too. Does this mean that there are no longer any Dinafem's seeds on the market? Not really, because there are still seeds available, which distributors and grow shops have in stock. Of course, if things don't get better soon, the day will come when there will be no more seeds of Dinafem anywhere.
✅ Are there alternatives to Dinafem's seeds?
Fortunately, there are alternatives as the seed bank's catalogue always had the most sought-after strains, which was very in the cannabis business. That is why other companies offer similar or even identical cannabis strains, and sometimes even for a better price.
We have listed the most famous Dinafem strains and summarized their most outstanding characteristics. We recommend a few high-quality alternatives that might meet your expectations:
Moby Dick: The most emblematic Dinafem strain, cross of White Widow and a Haze hybrid that we believe could be Jack Herer, with great yields, intense flavour and powerful effects. It is also sold in other seed banks such as Royal Queen Seeds, in this case under the name Royal Moby, which are practically the same plants. Another option could be Moby Dick from Green House, which is also available at an incredible price.
OG Kush: For the past decade, it has been Dinafem's top-selling strain in some countries. Very hard buds with a velvety texture thanks to the large amount of resin, unique taste and top high. PEV Bank Seeds' feminized OG Kush seeds are a great alternative as they offer the same benefits both indoors and outdoors.
Industrial Plant: One of the seed bank's most commercial strains, fruit of a clone of Northern Lights that is very fast, productive and easy to grow. If you want another good version of this plant, try Northern Lights x Northern Lights Strain from Spanish Seeds. You might not find a better price-performance ratio on this strain.
Critical 2.0: At the time it was the most popular strain from Dinafem as it has everything one could want in a cannabis plant. Very fast flowering period, exceptional resistance, high yield and the fruitiest taste you can imagine. There are many versions of this strain, but if you want a great, beautiful plant at a good price, I recommend Critical Plus.
Original Amnesia: The European cannabis plant with the most powerful psychoactive and long-lasting effects. Haze taste, long buds with lots of resin, a typical Sativa flower and suitable for indoor growing. Super Strains' Amnesia is the same as Dinafem's as this Dutch company comes from Hy-Pro, the team that selected the Amnesia phenotype that is used in half of Europe. Another cheaper option of the same quality could be Amnesia Lemon from PEV Bank Seeds.
Blueberry Cookies: Although this variety is one of the newest additions to the Dinafem catalogue, it has become very popular in a very short time. Cross between Blueberry and Girl Scout Cookies that makes very dense, compact, aromatic buds with an unforgettable taste. If you haven't tried this colourful polyhybrid yet, don't worry because Blue Gelato 41 from Barney's Farm is very similar in all aspects, as Gelato is a further development of Cookies and therefore has similar characteristics.
White Widow Strain: S1 seeds created by self-pollination from White Widow Bilbo, one of the oldest selected clones in the Basque Country. Bittersweet taste, super tough buds, good amount of large trichomes and easy cultivation which makes her ideal for inexperienced growers. White Widow is one of the most copied strains of all time. There are practically as many versions as there are seed banks. However, if you are looking for a special one, go for this feminized White Widow Strain.
Critical Kush: The cross of the most consumed cannabis plant in the US and the most commercial strain in Europe had great success from the first moment. The result is a balanced fusion of both plants with the strength, speed and production of Critical as well as the aroma, taste and effects of OG Kush. A similar and reliable option is Critical Kush from Barney's Farm, which we believe is made from the same clones as Critical Kush from Royal Queen Seeds.
Blue Cheese: This variety is not original from Dinafem, although it must be said that its version is one of the most perfect on the market. It's hard to beat the quality and intensity of the aroma and taste of Cheese genetics, and in our opinion this is one of the few strains that has made it. Blue Cheese from Big Buddha Seeds was the first strain to be released with this genetic selection and if you're looking for another, very similar option, Blue Cheese from Barney's Farm will be yours.
Gorilla: One of the world's first feminized seeds with Gorilla Glue # 4 genetics, but luckily not the only ones. Excellent flower, resin, cannabinoid and terpene production, Chem/Sour taste and devastating effects are the most representative characteristics of this strain. Gorilla Glue 4 from PEV Bank Seeds gives you exactly the same benefits as the Dinafem version and is also available at a much lower price.
Bubba Kush: One of Dinafem's favorites, the best indica in the entire American continent with a unique taste, high resin concentration, eye-catching colours and a relaxing medicinal effect like no other. The feminized replica Bubba Kush by Green House is very similar in every way and Bubba Delight by Cannabiogen is the further development of this mythical cannabis plant.
Diesel: Feminized version of New York Diesel with a citrus-like petroleum taste and a special effect that is motivating, inspiring and stimulating. There are many seeds on the market with similar qualities. However, if you want a safe option, choose New York Diesel from PEV and you will be more than satisfied as this plant has the same aroma, taste, and performance, and is cheaper too.
Critical 2.0 Auto: Dinafem's best-selling autoflowering strain that is suitable for any grower and in any situation. Very quick, high yield, tasty and with a remarkable effect. There are many autoflowering versions of Critical, but the most popular is Critical Plus Auto, partly because of its unbeatable price-performance ratio.
Gorilla Autoflowering: It's not at all one of Dinafem's oldest autoflowering strains, but in no time it has become a bestseller in this category. This weed has the most intense effects of all the autoflowering strains, both cerebral and physical, they are fast and long-lasting. This wasn't the first autoflowering version of Gorilla Glue, but Fastbuds' Gorilla Glue Auto, which could be a good alternative.
Amnesia XXL Auto: A large, productive autoflowering plant with Haze aroma and taste, great resin production, and powerful effects. If you are looking for an autoflowering variety with these characteristics, Amnesia Lemon Autoflowering will meet your expectations as it has the same qualities and is even quite cheaper.
Cheese XXL Auto: Further development of the first autoflowering prototype with Cheese genetics from Dinafem. This plant has the same cheese aroma, but it's larger, much more branched and significantly more productive. There are other similar reliable options on the market such as Positronics' Supercheese Express. However, if you want a version identical to Cheese Auto, try Sweet Cheese XL Auto from Sweet Seeds, which offers a great price-performance ratio.
Moby Dick XXL Auto: It's difficult to find a more productive and powerful autoflowering variety than this one, which shares many similarities with its older sister, Moby Dick. But there are equally strong and high-performance strains, like Moby Dick Auto from PEV Bank Seeds, which is genetically identical and therefore has the same qualities, and also at a better price.
Critical Jack Auto: A few years ago this was one of Dinafem's favourites, and even today, anyone who tries it is amazed. Exceptionally easy to grow, very good yield, fast cultivation and a peculiar taste that is very popular in general. Critical Jack Herer Auto from Delicious Seeds is sort of the same plant and therefore a suitable alternative.
OG Kush Auto: When this strain first hit the market, it became a favourite among Dinafem's autoflowering strains for many. It's a good autoflowering replica of OG Kush: the taste reminds of the original weed, the effects are surprising as they are not typical of autoflowering strains, and it's faster and more productive than the photoperiod version. For those looking for autoflowering seeds like these, PEV Bank's OG Kush Auto may be your best choice because of its quality, reliability, and price.
Blue Kush Auto: Blueberry goes with everything, and Dinafem knows that very well, which is reflected in its catalogue. In this case, the cross with OG Kush Auto has resulted in an  aromatic productive strain with an excellent adaptability to any growing system and medium and that is easy to grow. Very similar and much cheaper seeds are Auto Blueberry Kush from Nirvana, a seed bank that offers an incredible price-performance ratio.
White Widow XXL Auto: One of the best autoflowering versions of all time, especially because it is most similar to the normal or photoperiod version. Fortunately, there is another strain with the same characteristics, White Widow Auto, which is one of the best cannabis strains for first-time growers as its yields are always above average.
Haze XXL Auto: Especially suitable for lovers of psychoactive effects, as this is one of the strongest autoflowering sativa strains. The bud production is higher than the previous version, and it's also much more branched, so this one is in general better. You can find these genetics at a lower price, namely Haze XXL Auto by PEV Bank Seeds, as they are fruit of the same cross.
Blue Amnesia XXL Auto: The union of two of the best autoflowering cannabis plants of all time couldn't go wrong, of course, the result was even better than expected. A large branched plant covered in flowers and trichomes with an intense aroma and full effects. A good alternative to these seeds is Auto Blue Amnesia from Ministry Of Cannabis, which is the same cross.
Dinamed: Dinafem's first non-psychoactive cannabis strain has less than 1% THC, around 14% CBD and the same intense smell and taste as any other cannabis plant. If you need seeds with these properties, don't worry, CBD Time contains an average of 16% CBD, the THC content does not exceed 1% and the organoleptic profile is excellent.
OG Kush CBD: As a Member of the OG family, this strain has the most pronounced medicinal properties and is one of the cannabis varieties with the strongest entourage effect. Its chemotype contains high levels of THC and CBD, but also an impressive amount and variety of terpenes. As an alternative, OG Kush CBD from Medical Seeds is quite suitable, and it is not only similar, but could even be mistaken for the same genetics.
Amnesia CBD: Amnesia has been the most widely consumed sativa hybrid in Europe for over a decade. The CBD-rich version of this plant was very well-received when it was launched. High yield, the highest hybrid vigour and a very special cannabinoid and terpene profile. A very similar strain is Excalibur CBD from PEV Bank Seeds, in which the Amnesia genetics are noticeable in all its qualities, except in the effects, which in this case are less psychoactive and more suitable for medicinal use.
Cheese CBD auto: The model of modern cannabis, autoflowering, feminized, rich in CBD and with the same aroma of hard cheese. It is definitely a great job by Dinafem. Hopefully these seeds will never run out, but if they do, there is still Exodus Cheese CBD Auto from Green House Seeds, which is very similar in all aspects and, most importantly, available at a good price.
OG Kush CBD Auto: For medical cannabis users and lovers of OG flavour, this adaptable plant is excellent as it can be grown outdoors in all circumstances, even out of season. Fast, productive, tasty and rich in cannabidiol. A good alternative is without any doubt Gorilla Glue Auto CBD as the weed has a similar smell and taste, high flower and resin production, and similar CBD and THC levels..
⚠️ The legacy of Dinafem
When an artist dies and his work remains over time, somehow the creator continues to be present, and we think that the same will happen to Dinafem's work. There are several elite clones of Moby Dick, Critical 2.0 or Industrial Plant Strain that will be kept for many years, if not a lifetime, which will continue to remind us of the seed bank that once started a new business model in Spain.
At PevGrow we show solidarity with Dinafem, Lamota, Humboldt Seeds and Pot Sistemak S.L. and support and encourage the entire team that makes up this leading company in the Spanish cannabis industry.
The Science and Art of Smoking Hash: A Complete Guide →