Reading Time
9
minutes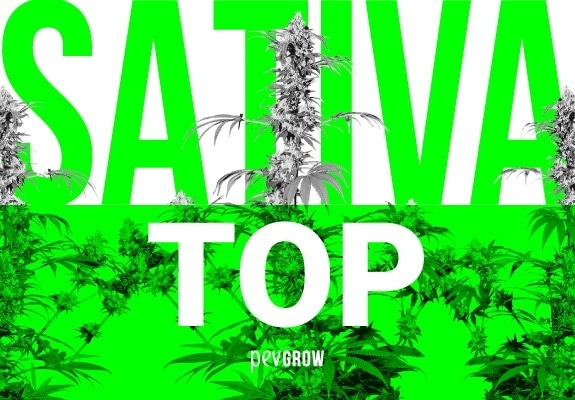 Cannabis can be divided in 3 subspecies, indica, sativa and ruderalis, although there are those who think that another subspecies, the Afghan, should be classified. That is indifferent, because today we are going to speak about sativas, these slender, elongated plants, of leaves with narrow leaflets and, most importantly, the highest quality psychoactive effect that can be found in cannabis.
I do not know if you are aware that there are pure sativa genetics spread in many places on the planet. They grow in zones as diverse as it can be in mountains at more than 3.000 meters of altitude in Himalaya regions, or at sea level in several places in America, Africa or Asia.
That ability to adapt to the environment is what has led us to enjoy hundreds of commercial sativa strain varieties, with different effects, some more cerebral, other more emotional, and other more stimulating. We can also find many different aromas and flavors, they are the subspecies with more terpenic variability, so it is sure that you will find some that you will love straight away.
In this article we are going to see which are the best of these cannabis sativa species, the best pure sativas, hybrids and polyhybrids, the most medicinal, and the best autoflowering sativas of the market. And as I know that this subject interests you, I recommend you to read with attention what follows, I promise not to bore you…
⭐ Best pure commercial sativa strains available nowadays


Let's start with sativas landraces or pure genetics, which are the genuine ones, and are named for their region or country of origin. Unfortunately, today some of these strains have disappeared and others have been mixed with modern hybrids, but there are still many that remain intact. Among the pure commercial sativa seeds available nowadays, this is our ranking of the best ones:
Chocolate Thai Strain: Its fame began in the 70s, when it was first cultivated on the west coast of the United States, where it is still grown today. Perhaps it is the cannabis variety that has been grown for the longest time away from its place of origin. Psychoactive effect without roof, the greater use the greater rise, without body descent, and chocolate aroma that is still surprising.
Durban: The best South African weed par excellence, and the genetics pure sativa farthest from the equator, so it is also surely the fastest flowering. Its aniseed-flavoured taste is unique in cannabis, and offers a quality effect with an easy culture, and a production more than acceptable.
Jamaican Lambsbread: The cannabis that Bob Marley introduced to everyone, the one that inspired a whole generation of artists, and the one that is still in high demand. It is complicated to find it in its land of origin, but fortunately there are high quality commercial seeds.
Colombian Gold: Colombia is a land of good weed, Corinto, Mango Biche, Punto rojo and the great Colombian Gold, from the Santa Marta mountain range. From this genetics came out hybrids like Haze or Skunk, that can give you an idea of the quality of these plants.
Malawi: The most powerful pure sativa in the world, with phenotypes that exceed 25% of THC. It is not one of the classics because it has been used less than others to create hybrids, but it is certainly worthy of being among the best. The taste is very particular and its yield is very high.
Thay Chocolate
One of the exclusive varieties of marijuana that changed the cannabis scene in the U.S. in the sixties, and inspired a whole generation of artists, the mythical sativa Chocolate Thai…
Features
Bank: PEV Bank Seeds.
Type: Feminised.
Genetics: Chocolate Thai x Big Bud x Chocolate Thai.
Flowering period: 60-65 days
Phenotype: Pure Sativa.
Outdoor harvest HN: Mid-October.
Outdoor harvest HS: Mid-April.
Outdoor production: 900g/plant.
Indoor production: 550 g/m2.
THC: 22% – CBD: 1.2%.
⛳ The best sativa hybrids on the market
The best selling sativa cannabis seeds on the market nowadays are hybrids or polyhybrids. You can find all kinds of them, and below you will find the ones we think are the best:
Amnesia: Years go by and it continues being the most used cannabis in Europe, and it is that the Amnesia is a very complete variety. It is quite fast, taking into account the load of sativa genetics which it contains, it is very tasty, it produces a lot, and it has a psychoactive effect difficult to match.
Sour Diesel: The favorite sativa hybrid of North America, with an effect more stimulating and motivating than the Haze, and a little less cerebral, which in some cases is appreciated. The taste Sour has created its own cannabis lineage, it produces very well, its ratio chalice/leaf is very good, and its cultivation is not difficult.
Haze: Nowadays, the closest commercial cannabis seeds with Haze sativa genetics to the original are the Oldtimer's Haze, and the PEV Bank Seeds version comes from an early selection of these. Dense smoke, incredible taste and maximum effect are its best qualities.
Y Griega: A bomb created by Javi, the breeder and owner of Medical Seeds, and one of the biggest experts in sativa Haze in Europe. Crossing between Amnesia and Kali Mist, great yield of heads and resin, spectacular taste and a content of THC which in some cases has exceeded 27%.
Queen Mother: From our point of view, although it is better known nowadays, it remains one of the most underrated cannabis plants on the planet. It cannot be asked more, it is very fast, it produces well, it has an intense and original taste and the most stimulating effect you can find.
Haze
The Haze is undoubtedly the best man-made sativa hybrid in history. Its appearance changed the course of the cannabis sector forever, they have dedicated songs to it, they name it in movies and it is the favorite weed of many consumers…
Features
Bank: PEV Bank Seeds.
Type: Feminised.
Genetics: Haze -Skunk
Phenotype: 10% Indica/ 90% Sativa
Harvest in ext. HN: Mid-November.
Harvest in ext. HS: Mid-May.
Outdoor production: 1000g/plant.
Indoor production: 450-500 g/m2.
THC : 22-26% – CBD : 0,05-0,1%.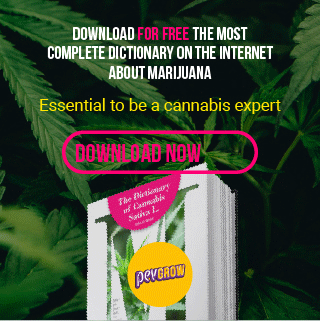 Free Download
Cannabis Dictionary
2023 Edition
Insert a correct email address
You must accept the privacy policy
SITE OF SHOPS ONLINE S.R.L with CIF: B98262777 and address for notifications in C/ VEREDA MAS DE TOUS Nº 22 LOCAL C, 46185 LA POBLA DE VALLBONA, VALENCIA, Phone: 961658271 Email: customer(at)pevgrow.com
At the name of Consulting we process the information you give us in order to provide the requested service, perform the billing of the same. The data provided will be kept as long as the business relationship is maintained or for the years necessary to comply with legal obligations. The data will not be transferred to third parties except in cases where there is a legal obligation. You have the right to obtain confirmation as to whether SITE OF SHOPS ONLINE S.R.L. is processing your personal data and therefore you have the right to access your personal data, rectify inaccurate data or request its removal when the data is no longer necessary
✨ Best sativas for outdoor cultivation
A disadvantage that sativas have is its long flowering, which in some cases makes it impossible for them to mature properly. Not all of them are like that, it usually happens with equatorial sativas when they are grown in more northern latitudes, but fortunately there are some varieties which offer a sativa effect as good as these without having to wait forever, so they are ideal for outdoor cultivation. Among all these genetics, if we had to choose only 5, it would be these ones:
Jack Herer: Daughter of Northern Lights#5 x Haze and mother of Moby Dick or Black Jack Strain among others, so it doesn't need much introduction. Usually harvested in early or mid October in the northern hemisphere, and the effect contains the same high as the best Haze.
Destroyer: Cannabis breeding project of more than 7 years carried out by Kaiki and the Cannabiogen team. Crossing of Meao Thai adapted to outdoor cultivation in the temperate climate of Europe or North America. It tolerates to a certain extent the cold and the humidity outdoors.
Super Lemon Haze: Fusion between Lemon Skunk and Super Silver Haze created by the Green House Seeds team. An all-rounder that performs very well outdoors, resists several types of pests and its citrus flavor is pure candy, which added to its resin content makes it perfect for extractions.
Power Plant: South African genetics that the Dutch bank Dutch Passion has been offering in its catalog for many years, so it has had plenty of time to demonstrate its adaptability to the outdoor cultivation of quite a few places in Europe and America, being one of the commercial sativas of higher production.
Chocolope: Descendant of the Chocolate Thai, of rather fast bloom to be so sativa, outstanding production of buds and resin, and a sweet and citrus taste in equal parts. The effect of this plant is very motivating and inspiring, opens the mind and is quite stimulating, ideal for daily use.
Jack Herer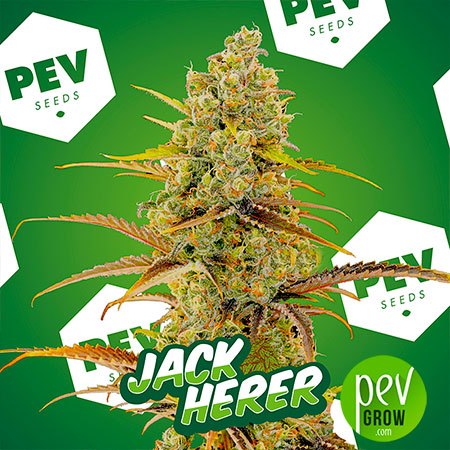 Jack Herer from PEV Seeds is the feminized version of the mythical Jack Herer marijuana variety, one of the most powerful hybrids on the market...
Features
Bank: PEV Bank Seeds.
Type: Feminised.
Genetics: Skunk x Haze x Northern Lights.
Phenotype: Hybrid
Harvest in ext. HN: Mid-October.
Harvest in ext. HS: mid-March.
Outdoor production: 1000g/plant.
Indoor production: 650 g/m2.
THC: 21-24% – CBD: 0,4-0,6%.
👌 Sativa varieties rich in CBD, the most medicinal ones
Although all cannabis is medical in a greater or smaller extent, there are some genetics that by their chemotype stand out on the others. The cannabis that contains high values of as much CBD as of THC, and its profile of terpenes is varied, obtains an entourage effect like no other, being special to treat more ailments, disorders or diseases than the others. If you want a sativa variety rich in quality cannabidiol, have a look at the list below:
CBD C99: C99 is a very special sativa, created by Mr. Soul from The Brothers Grimm, it is well adapted to indoor cultivation and has the most intense taste of pineapple that you can imagine. The breeders of PEV Bank crossed an old selection of this variety with a pure CBD clone, and the result is magnificent.
Juanita la Lagrimosa: A cross between Queen Mother and New York Diesel, and mixes both genetics in a balanced way. Famous for being responsible for the birth of the modern CBD-rich varieties, its taste is Diesel and floral, and its cultivation is not at all complicated.
CBD Mango Haze: Shantibaba is one of the best cannabis breeders ever. Creator of White Widow, Critical Mass and other legendary plants, he always says that his favorite is the Mango Haze, and he did not hesitate to add CBD to it to be able to take advantage of its unique terpenes together with the cannabidiol.
Amnesia Haze Ultra CBD: Iñaki from Elite Seeds is one of the people who has worked most with CBD in the world. In his catalog you can find strains with all kinds of high levels of cannabidiol, all good, but we stay with the Amnesia Haze Ultra CBD for its entourage effect.
Moby Dick CBD: If the normal Moby Dick is already a very complete sativa hybrid, the version with extra cannabidiol is brutal. The taste is slightly different from the original Moby, but the production, the hybrid vigour and the amount of resin are the same, but with a high concentration of CBD.
Cinderella 99 CBD
C99 CBD is a variety of medical marijuana, created by PEV Seeds to offer the market a plant that can be considered a work of art within plant genetic engineering…
Features
Bank: PEV Bank Seeds.
Type: Feminised.
Genetics: Grapefruit x Pineapple x CBD Pure
Phenotype: 80% sativa / 20% indica
Harvest in ext. HN: end of September.
Harvest in ext. HS: end of March.
Outdoor production: 400-500g/plant.
Indoor production: 350-450 g/m2.
THC : 12 % – CBD : 10 %.
🚀 The best automatic sativas currently available
When the market for autoflowering plants exploded a little more than a decade ago, they could only be found with an indica effect. This is because all descended from the Lowryder, which had been created from Northern Lights, so its effect was very relaxing, since the Ruderalis also causes it.
Later breeders began to cross and backcross sativas with the best populations of automatic strains, and now we can grow some quality autoflowering sativas, as the ones I mention in the following list:
Haze XXL Auto: Great breeding work to get the best features of the Haze in an automatic flowering plant very easy to grow. If you do not dare to cultivate a true Haze indoors because of all the problems that entails its size and flowering, try these seeds and you will be delighted.
Sour Diesel Auto: The autoflowering version of the classic American sativa, created by the Humboldt boys, experts in Sour, Chem and OG genetics. The best thing is that they succeeded in fixing the sour taste so characteristic of this sativa. The bud is not as showy as that of the normal version, but it gains in yield.
Amnesia Lemon Autoflowering: The Amnesia Lemon variety had to have its own version of automatic flowering, and in addition to outstanding quality such as this one. Citrus taste with Haze background, immediate and very social effect, high production in all senses, and resistance to new growers.
Dinamex Auto: A cross between Cali Sour and Mexican Sativa, to which the Dinafem team later incorporated the genes that cause autoflowering, to offer a very original automatic sativa. Intense flavor, harvest above average and a high that you do not expect.
Auto CBG: Cannabiogen is not a bank which likes very much autoflowering strains, but they do understand a lot about sativas, and when they decided to make its first auto strain I had it clear, it would be through the Destroyer, a spectacular sativa hybrid. The result is unbeatable, better try it for yourself..
Amnesia Lemon Auto
Amnesia Lemon Autoflowering PEV Seeds is one of the most complete automatic varieties. It is currently one of the best selling marijuana seeds, thanks to its many qualities…
Features
Bank: PEV Bank Seeds.
Type: Autoflowering.
Genetics: Amnesia Hy-Pro X Haze Auto – Jack Herer – Lemon
Phenotype: 85% sativa / 15% indica
Taste and aroma: Incense – Lemon.
Production outdoor: 100-200g/plant.
Production indoor: 500 g/m2.
THC: 18-23% – CBD: +0.1%.
✅ Conclusion
As you will have been able to verify, there are sativa cannabis plants for every taste, from original landraces, to the most modern commercial hybrids, going through the most adapted to outdoor culture, and even autoflowering sativas and others rich in CBD. In this post we wanted to include those that in our opinion are the best, and we hope you liked it and share it on your social media. Thank you.
Come Conservare La Marijuana →