Reading Time:
5
minutes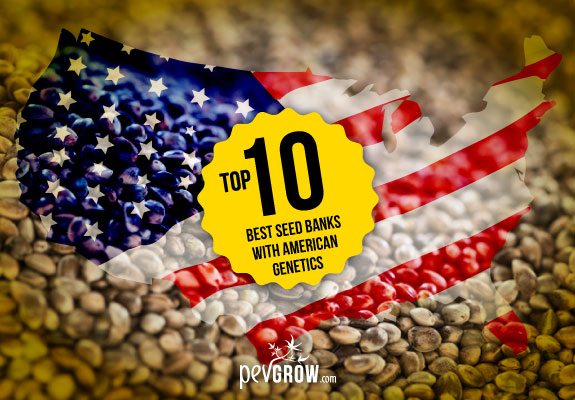 Today, we intend to update you with the latest information about the best American cannabis seed banks in their catalogues, even though some of these genetics are in the best clinics in states where recreational use is permitted.
In addition, some of these varieties are the most widely sold in California dispensaries, delighting a multitude of users, both medicinal and recreational, offering chemotypes on their shelves with analyses contrasted by outside laboratories, providing with these varieties of cannabis, a quality and homogeneity in their cannabinoid and terpene relationships never seen before.
To find out about the best U.S. marijuana seed banks,
click here
.
That is why we can only give in to the evidence of all these seed banks, which currently provide the best medicinal and recreational marijuana in the world, also from a consolidated European base, since in the United States there has been no commercial cultivation of cannabis seeds for sale due to federal restrictions, but they are more advanced in the activities related to the distribution of the final product, also supported by growers.
Our European seed banks have been able to capture the evolution and essence of the cannabis market, relying on the knowledge of these expert American breeders, importing their genetics and bringing breeding to European latitudes. We can also be proud of the fact that some of these seed banks are Spanish, which have taken the initiative in taking advantage of their high knowledge of cannabis cultivation and marketing.
We show you! Let's get started!?
Dinafem Seeds: His OG Kush is flooding California
Many of their varieties are already authentic cult genetics, and no less than their American genetics such as OG Kush and Bubba Kush, being also leaders in the sale of seeds, there is no doubt that these two varieties are among the top ten in the world.
Click here for more information about Dinafem Seeds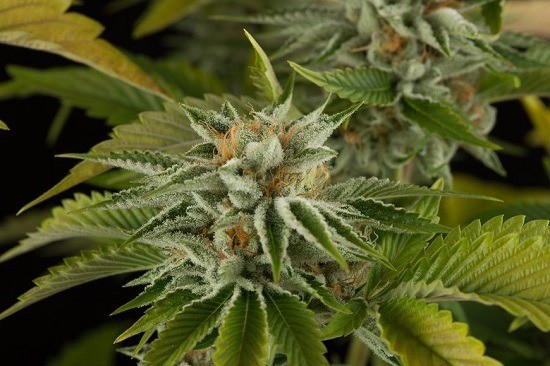 Sweet Seeds: Breeders par excellence
One of the greats in breeding, now he is also in the breeding of American genetics.
They also boast about it, including in their web catalogue an exclusive American genetics section. It goes without saying that some of his recent creations such as San Fernando Lemon Kush and Killer Kush, in their autoflowering format and Fast version, have been very successful.
Click here for more information about Sweet Seeds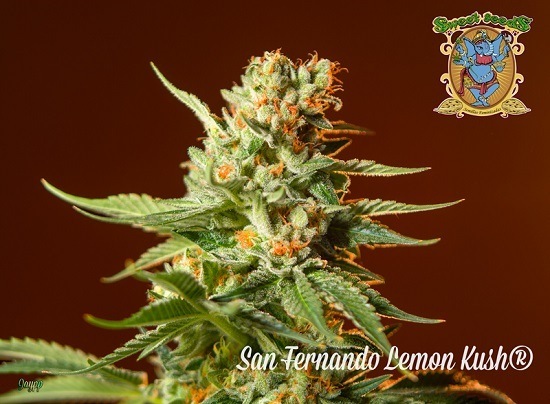 Humboldt Seeds Organization: Authentic American flavour
Although we know that they belong to one of the major European banks, they are presented as an exclusive American bank, although it is true that their entire image, inspiration and genetics of marijuana are 100% an American dream. The Green Crack and D. O. G. Black varieties are two examples of this and have been very successful in California clinics.
Click here for more information about Humboldt Seeds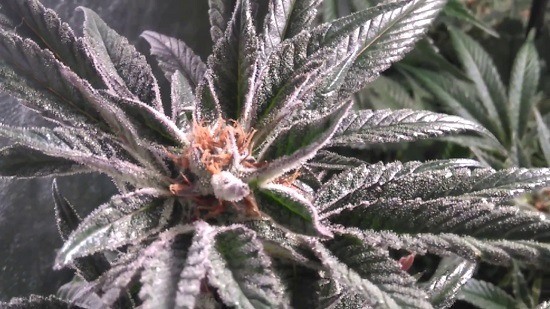 DNA Genetics: The Mastery of L. A. Confidential
Although of Dutch origin, they couldn't hide their American links, which was revealing when they launched their L. A. Confidential variety, whose success was such that this genetics was followed by hybrids on the other side of the pond but also by European hybrids such as Velvet OG and The OG#18, all award-winning, world-renowned and widely sold in clinics. They also have a private gene pool called the California Republic.
Click here for more information about DNA Genetics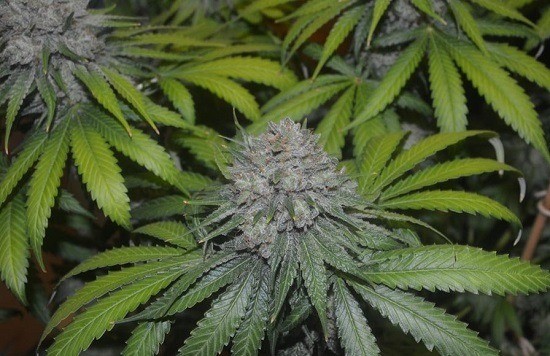 Royal Queen Seeds: Kingship made of seeds
It's another big fat cannabic monster. The high quality of its breeders has made this bank delight us from the highest level with varieties even imported from the United States. We cannot deny in the great work they have done with some of them such as their Royal Gorilla, which does not cease to be a Gorilla Glue raised, adapted and reproduced by their breeders in the purest Royal Queen style and its OG Kush, which evidently proves its provenance. Without even changing his name.
Click here for more information about Royal Queen Seeds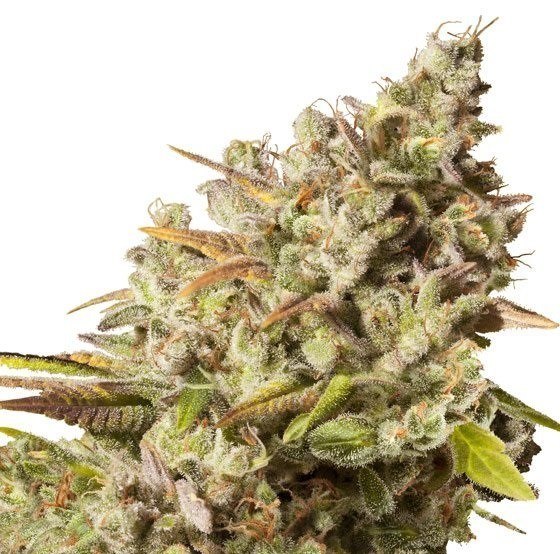 Soma Seeds: The East Coast DNA
The seed bank founded by Marc Rossman (Soma, originally from Connecticut), a militant businessman who emigrated to Amsterdam in the 1990s and much of 2000, was the creator of the authentic American varieties New York City Diesel (father of the current Sour Diesel) and G13-Haze.
We don't know if the legend of the G-13 variety is true or not, what we do know is that Soma has already marketed this variety when in Spain the Grow Shops started to open their doors.
Click here for more information about Soma Seeds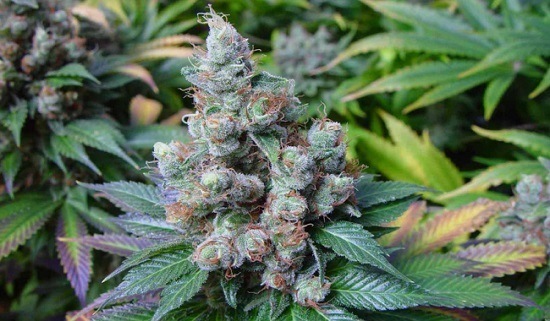 Delicious Seeds: A Passion Realized
Those of us who know Ruben, one of the founders of this seed bank, knew that his predilection for the American market was based on his hope of regulation, being the first legal cannabic market in the world today.
In this sense, over the past two years, Delicious Seeds, although it is a Spanish seed bank, has managed to position itself in some of the best recreational cannabis dispensaries in the United States, placing varieties such as Desconocida Kush (another OG Kush adapted to Ruben's personality) and Eleven Roses (a Black Rose Sugar with an exquisite crossbreeding with American parents). The result has no words.
Click here for more information about Delicious Seeds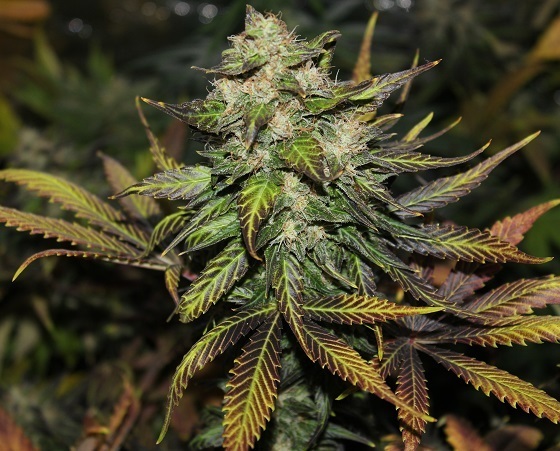 Dutch Passion: Cannabic passion in the dispensaries
This Dutch seed bank has already distinguished itself through its experimentation and importation of genetics from all over the world since its creation. It was no less than to launch a very American genetics of the Emerald triangle, like California Orange Bud, later known as Orange Bud.

In its catalogue you can take advantage of its new variety Orange Bud Autoflowering, and of course if you travel to California and go through a dispensary you will see Dutch passion varieties like Frisian Dew or Skywalker on the shelves, in addition to the above mentioned Orange.
Click here for more information about Dutch Passion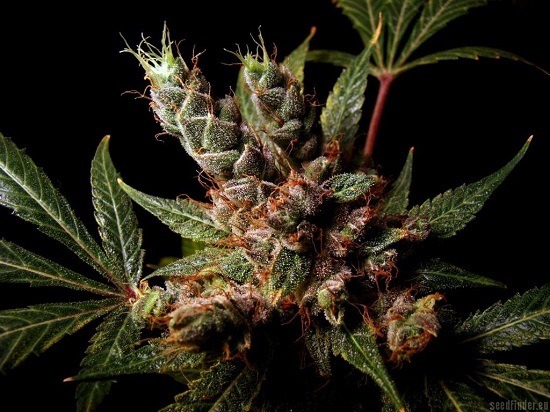 Green House Seeds: Franco Loja's legacy
Although we don't like the arrogance with which Arjan makes his varieties known by making himself known as the king of cannabis, we have to admit that the real breeder of Green House and Strain Hunters, Franco Loja, has a lot of merit. His demise in early 2017 was a setback for the entire sector, as his work as an activist and promoter of legalization in the world is difficult to emulate.
Green House not only combined purebred breeds in its genetics, but also used genetics with a long history of Diesel in its base, being a clear example of this Chemdog, a variety that Arjan managed to bring to Canada for its joint venture with Cannopy Growth.
Click here for more information about Green House Seeds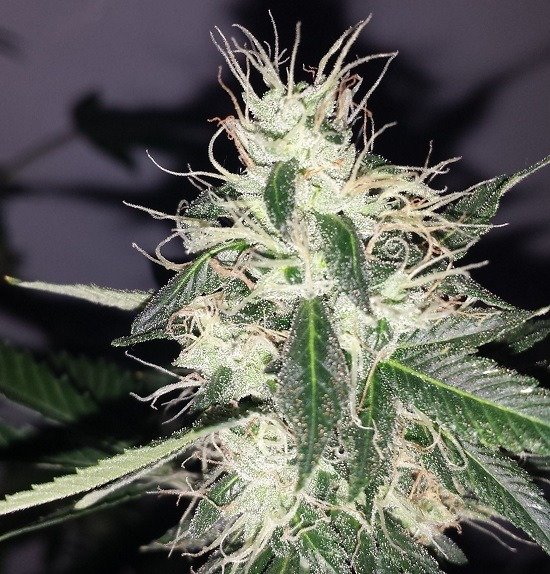 PEV Bank Seeds: Love for authenticity
Of great commercial character and excellent in their professional treatment to the average European grower, they soon bet on the development and education of their own varieties, including genetics that little by little implement their vast catalogue of varieties such as Bruce Banner and Gorilla Vip, imported replicas, fruit of the trips that our beloved Alan has made along the west coast.
These are seeds of commercial success in Europe, representing one of the most technical and informative online Growshops in Europe
Click here for more information about PEV Bank Seeds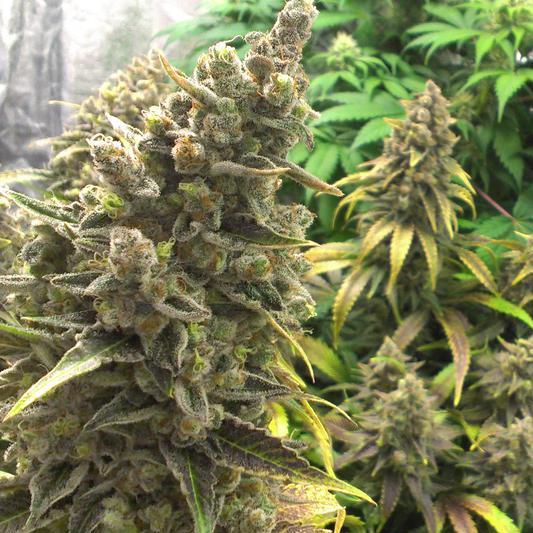 Conclusion
All of these seed banks are topical, some because they are sales leaders, others because of their growth in the market and others because they offer varieties that are well known at health clinics in the United States.
We hope this summary was to your liking and that you had fun with the information we provide, especially if you are thinking of choosing an American variety for your crop..
Don't forget to share your experience with us.
See you at the next post.??
Click to rate this post!
[Total:

104

Average:

2.6

]

Alan Martínez Benito
CEO of Pev Grow, expert grower with more than 20 years of experience.
In constant struggle for the regulation of cannabis, mainly in the medicinal field.
See more posts
The best hydroponic marijuana strains →