American seed banks
0
611
[Total: 16 Average: 1.9/5]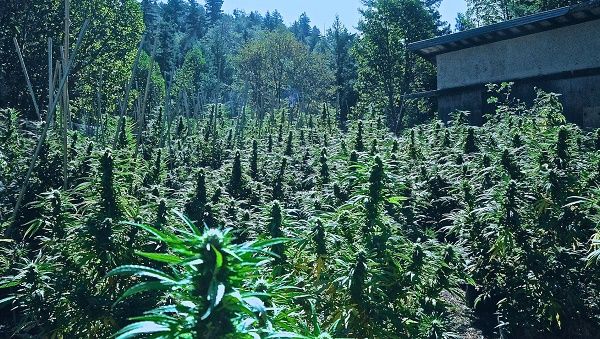 We crossed the Atlantic Ocean to present some of the most representative companies of marijuana seeds US. From there we get some unique varieties and advances in medicine and laws on marijuana.
Now that we have done a review of some of the most important seed banks of Spain and Holland, we would like to look back at those who have great success, not only in its home country, the United States, but also have great influence in the world and especially in our country.
Seeds very different to those we can find in Europe and have been highly imitated by different seed banks. And is that if anything the United States is characterized by a wide variety of climates, which in Spain in particular and in Europe in general, is more egalitarian. In addition, they have closer access to all plants and seed varieties that can grow in Latin America, so it is not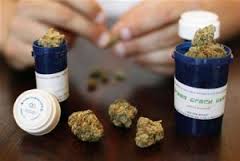 surprising the wide influence of the countries in that part of the American continent.
It notes that in America the situation is similar to the European continent. In the latter, the core and the most renowned marijuana references are found in Holland and America, in the United States, particularly in the north of the country. From there we get very different to the European varieties, there are many specialty in creating seeds for medicinal use and therefore the latter, like the rest, they are taking more depth in Europe.
Of all the seed banks are going to talk today in this post, you can find more information at our online store, www.pevgrow.com we start!
It is one of the most prestigious seed banks in the US and not because we say so, but because for years they have been on the Top 10 List, and have been on the cover of the popular magazine

High Times sector and the famous book Big Book of Buds 3. Right now, you can already test its products by your order through our store.
A seed bank that specializes regular seeds, so if you're a farmer and you sybaritic decant by these products and just looking for the best quality, the seed bank will not guarantee it.
Among its wide range of products include the Mother Tongue, which owes its name to the tongue-shaped leaves and buds adapt when they are ready to be collected. Its flavor and aroma are very different from Europeans that we have mentioned so far: coffee beans, spices and spicy nuances and aromas, complete the citrus flavor of this plant you can profit in just two months, with production high. It can be grown both indoors and outdoors. A plant that gives as a result dense buds loaded with trichomes and whose effect on the body of the person who is making mental clarity; intoxicating and durable.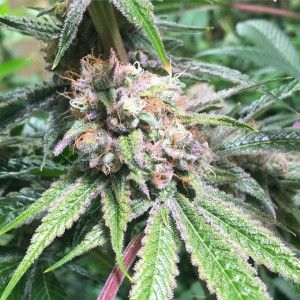 Another of the best known and particular seeds from this seed bank is the 9 Pound Hammer. They result in a plant with nice fruit flavors, including melon, grapes or lime and a pleasant aroma of candy stands. As far as cultivation is concerned, this is strongly discouraged outdoor and harvest in October, when it acquires a beautiful color, very dense and resin covered with flowers. As far as its effect is concerned, this is very fast and strong and often cause drowsiness, so care must be taken of the time that is taken. In addition, it is a plant widely used in medicine, as it helps ease the pain and stress.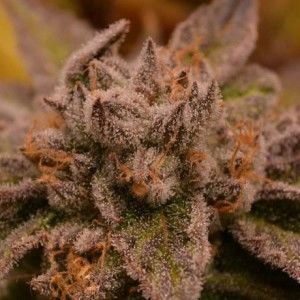 As proposed third seed of this bank we would like to mention the Doctor Who. Born from the same seed crossing Mad Scientist and Timewreck. Two of its main features are its high level of THC and resulting very resistant plants to powdery mildew and downy mildew fungi. Sativa and indica hybrid, is a highly suitable plant for medicinal or therapeutic use. In fact, it is often used to relax, stimulate appetite, anxiety, and alleviate the symptomatic pain. On the development and cultivation of this plant, it is worth noting the beautiful purple buds during flowering stage. Ideal for indoor growing, it tastes sweet and fruity, reminding pineapple and grape.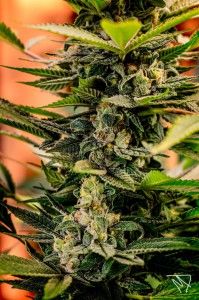 It is a seed bank DNA Genetics, which has specialized in oriented medical and therapeutic use seeds. In fact, they are allowed to sell marijuana dispensaries for medical use. As the name implies, many of these seeds are born from the green pastures of California. Its products always find regular and feminized seeds. The quality of these is very high, as it has made ​​a selection of some of the best American varieties of seeds.
Some of its best known seeds, include the following: OG Kush, one of the legends of the seed bank, but also among the world's best-selling seeds, especially in the country where demand always more experienced growers, by all advantages. Its buds are huge and the taste and aroma, unique. Furthermore, these feminized flowering seeds is also fast, as occurs in 8-9 weeks.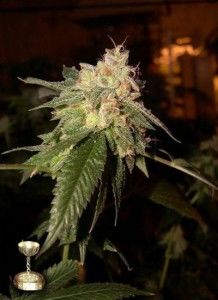 Another of the seeds from which we speak today is Kandy Kush. It is a big production Indica plant can be grown both indoors and outdoors and blooming in a 9-10 weeks. Its buds are large, rounded and resinous. As a highlight worth mentioning that these seeds took first prize in the Colorado Cannabis Crown 2010, a total of 140 varieties, thus, good … must be good!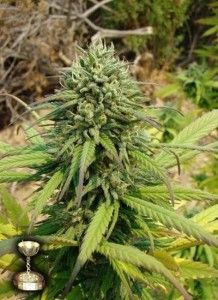 Specializing in selling feminized seeds and regular marijuana, the name of the same name in homage to the California county where the company is located. In fact, this is the most important north marijuana cultivation in the country, due to the excellent weather we enjoyed in this place.
One difference this seed bank in the country compared to others, is that only grown seeds whose genetics are exclusive of that area. This is a group of growers who joined this purpose and distributed throughout the country, Now also in ours. So you can find part of its wide variety of seeds at our online store. Some of them are:
Sour Diesel Auto: auto-flowering variety of the highest quality, we can grow both indoors and outdoors and flowering occurs between 75 and 80 days. Emphasize the high level of THC. Its cultivation is simple and gives as a result dense resin impregnated and elongated buds. Its flavor and aroma are marked by acidic fruits, as well as oil, wood and pine. Its effect, extended in time, is euphoric, cerebral and challenging.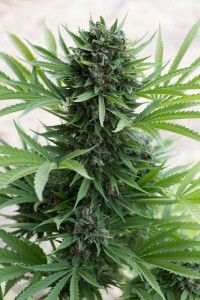 Another varieties demands of this seed bank is the Chocolate Ming Og, phenotype mainly Indico, born from the crossing of Og Kush and Grandaddy Purple. Its cultivation, which can be done both indoors and outdoors, is simple, resulting in a strong plant with large flowers and great densidty buds as golf balls. Its aroma and taste is spicy, with notes of chocolate, mint and pine. Its high content of THC makes its effect is immediately, for power and durability. Please note if you are not very accustomed to using marijuana or is this the first time you consume.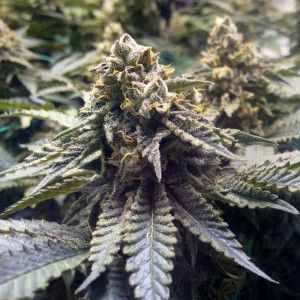 Finally, we can not fail to mention the Mango Sapphire. The plants reach stature is average and its buds are dense and hard. Of mostly Indico phenotype, it is a quick and easy plant cultivation (between 50 and 55 days), which can be grown both indoors and outdoors. The effect of it is relaxing and the taste is fruity, of course, as the name suggests mango, coconut and other citrus flavors.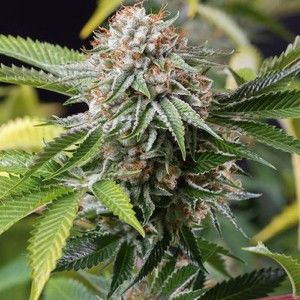 By Noelia Jimenez Team Piensa En Verde