Reading Time
5
minutes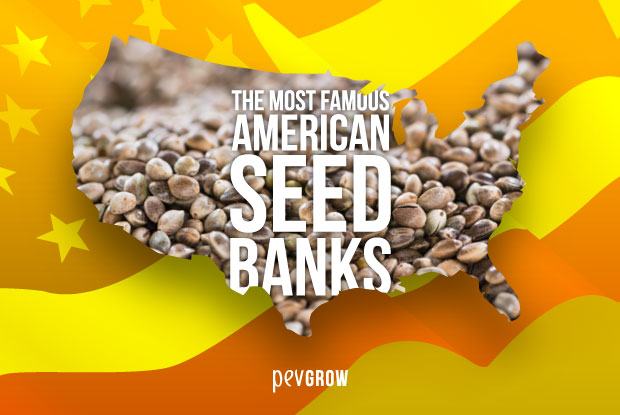 The United States is the country in the world where most marijuana is consumed, although if we talk about banks there are notable differences with European seed producers.
In most of the states, citizens can't buy marijuana seeds for self-cultivation and self-consumption. They are only distributed to professionals so that they are the ones that manufacture the herb for the dispensaries or companies that commercialize products with CBD for example.
Having said that, we go with the best American seed banks.
⭐ Esmerald Triangle Seeds

Esmerald Triangle Seeds is the California counties of Humboldt, Trinity and Mendocino. More than half of the marijuana consumed in the United States is produced there. Although currently based in the United Kingdom, the marijuana genetics of this bank are inspired by the place where they were born.
⛳ The Cali Connection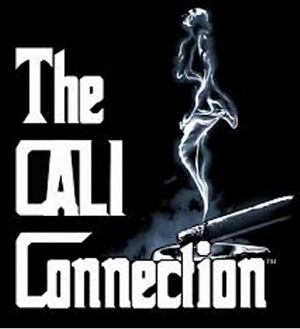 The Cali Connection was founded to provide the best genetics from California, USA. Some of the best breeders in northern and southern California have come together under the Cali Connection umbrella and are eager to share their favorite genes with the rest of the world – they have spent years breeding and cultivating before being able to provide only the best genes.
✨ Great Lakes Genetics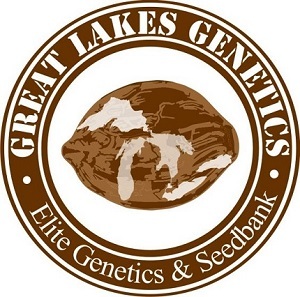 Great Lakes Genetics this Michigan-based seed bank bases its genetics on recognized American varieties.
? James Bean Company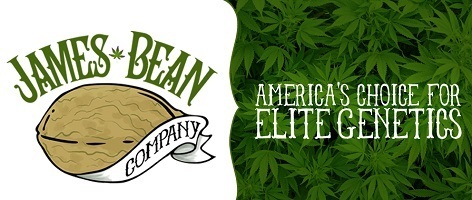 James Bean Company: Their motto is clear: High-quality marijuana genetics. James Bean Company is a small group of reputable breeders who work professionally. Headquartered in the United States, their strains have won numerous cannabis competitions across the country.
☕ Neptune Seed Bank
Neptune Seed Bank offers guaranteed seeds at a reasonable price. If you want to buy marijuana seeds of original strains you can visit their website and you will be surprised. This American bank only works with experienced breeders, advocating for stable strains with which breeders work generation after generation.
? Oregon Green Seeds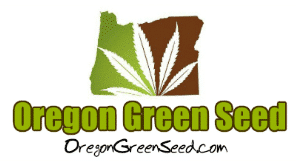 Oregon Green Seeds: Specialized in cannabis strains of high medicinal value, suitable for outdoor cultivation in cold climates.
This small bank produces seeds naturally and organically, its strains are used in research projects by the University of Oregon.
Oregon Green Seed strains are difficult to obtain, they contain genetics planted outdoors in distant North American climates. Growers who have bought their seeds and enjoyed the grass say flowers harvested outdoors are even better than indoors.
➕ South Oregon Seeds

South Oregon Seeds: These Oregon breeders are passionate about cannabis seeds. They have a catalogue of many different strains. You will be surprised with some of their strains.
? Bodhi Seeds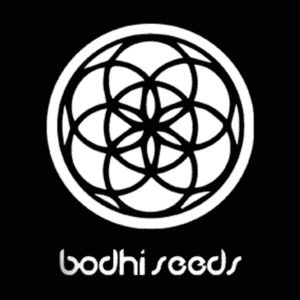 Bodhi Seeds is definitely one of the country's most wanted cannabis seed growers. Known as a family business that uses ecological methods in the production of cannabis seeds, its gene pool contains regular cannabis strains, local strains and genetics with high Cannabidiol (CBD) content.
✅ Cannarado Genetics (Colorado)

The aim of these breeders is to make known to the world the marijuana genetics that are most cultivated in Colorado, his hometown.
Everything begins when 20 years ago after a trip to Amsterdam they bought some seeds of Sensi Seeds (Shiva Shanti) and after crosses and retrocruces they obtained a strong and vigorous plant adapted to the climate.
Today they are proud to offer a catalogue with feminized and regular strains that are born from the crossing between the best local elite clones with the most award-winning plants in Europe and America.
? Compound Genetics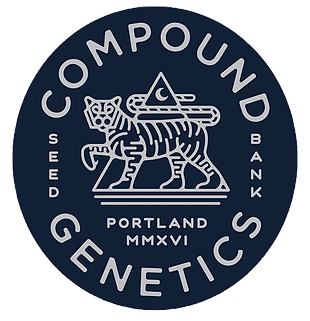 Compound Genetics: was created by two friends and a dream to preserve the essence of the cannabis they love, as well as to seek new expressions. They have been breeding, collecting and cultivating rare genetics for years in an effort to bring the best possible herb to the recreational and medicinal market.
? Exotic Genetix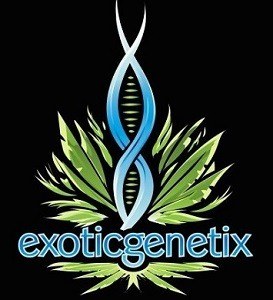 Exotic Genetix: is a Washington-based company that produces original cannabis seeds. Exotic Genetix began in 2008 and has dominated the last decade with some of its varieties. Much of its success is due to its Kimbo Kush and Cookies & Cream.
Exotic Genetix since it was founded has not stopped receiving awards, winning the United States Cup of Cannabis 2014 (Denver) with its Cookies & Cream First prize for Best Hybrid in the country. They also achieved another victory with the best hashish in 2015 at the HTCC So Cal event.
In total this bank has in its showcases 11 victories in the Cannabis Cup in first place, 7 in second place and 4 in third place since year 12, Exotic Genetix shows no signs of stopping.
? Tom Hill Seeds
The American marijuana seed bank, Tom Hill Seeds, produces regular marijuana strains, ideal for making your own crosses.
Tom Hill is a geneticist who grew up in northern California and offers hybrid or pure varieties of that region.
Regular marijuana seeds Deep Chunk of Tom Hill Seeds DEEP CHUNK, is one of its most recognized seeds, its origin is Afghanistan and is introduced into northern California in the late 1970s.
Flavors range from skunk to Hashy pine, grapefruit, chocolate, coffee.
Another variety of Tom Hill Seeds marijuana to watch out for is "X18". X18 has a Skunk genotype, imported from Pakistan and introduced in Northern California in the 1980s. This indica strain has a taste of sour apple and pear, with a pungent smell.
CANNABIOGEN distributes these delicatessen strains to the most demanding European growers.
? Elite 613 Genetics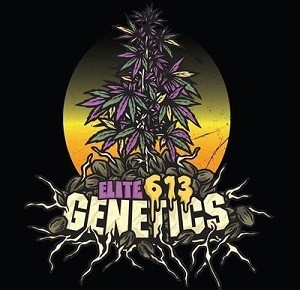 Elite 613 Genetics: This family bank prides itself on having the highest level of quality, with a very exclusive genetics, its seed production is quite handmade.
Elite 613 Genetics is one of the most sought after breeders in the United States today and this is no coincidence.
? TGA Subcool Seeds
TGA Subcool Seeds: It is one of the most prestigious seed banks in the United States and not because we say so, but because for years have been part of the Top 10 List, as well as the cover of the well-known magazine of the High Times sector and the famous book Big Book of Buds 3. Right now, you can try their products by placing your order through our store.
A seed bank that specializes in regular seeds, so if you are a sybarite grower and opt for this type of product and only look for the best quality, this seed bank guarantees it.
Among its wide range of products are: Mother Tongue, 9 Pound Hammer, Doctor Who.
? Reserva Privada California Republic

Reserva Privada California Republic: It is a seed bank of DNA Genetics, which has specialized in seeds oriented to medicinal and therapeutic use. In fact, they are authorized to sell marijuana in the dispensaries of medical use. As the name implies, many of these seeds are born in the green pastures of California. Among their products you will always find feminized and regular seeds. The quality of all of them is very high, since a selection of some of the best strains of American seeds has been made.
Among some of its best known seeds, it is worth mentioning the following: OG Kush, Kandy Kush.
▶ Humboldt Seed Organization

Humbolds Seed Organization: Specialized in the sale of feminized and regular marijuana seeds, its name pays homage to the name of the Californian county in which the company is located. In fact, this is the most important northern area of marijuana cultivation in the country, due to the excellent climate enjoyed in that place.
One of the differences of this bank of seeds compared with others of the country, is that they only cultivate seeds whose genetics is exclusive of the mentioned zone. This is a group of growers who joined together for this purpose and distributed throughout the country, now also in ours. That's why you can find part of their wide variety of seeds in our online store.
Some of them are the following: Sour Diesel Auto, Chocolate Ming Og, Mango Sapphire.
⚠️ Conclusion
What surprised you the most about the genetics grown by our American friends?
Do you think that there is another american cannabis seed bank missing that you would add?, indicate it to me in a comment.
If you liked the article don't forget to share it?
[Total:

49

Average:

2.7

/5]

Alan Martínez Benito
CEO of Pev Grow, expert grower with more than 20 years of experience.
In constant struggle for the regulation of cannabis, mainly in the medicinal field.
See more posts