Reading Time
16
minutes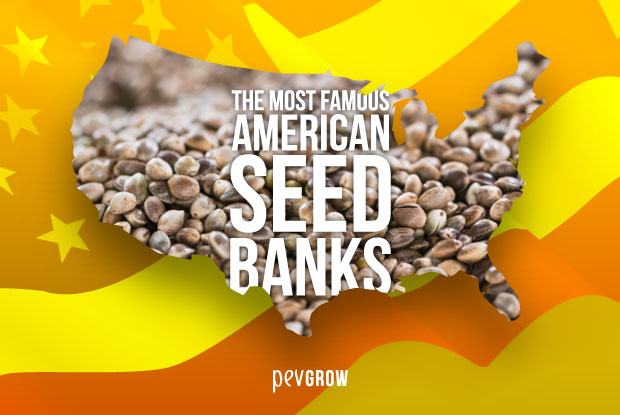 The United States is the country in the world where most marijuana is consumed, although if we talk about banks there are notable differences with European seed producers.
In most of the states, citizens can't buy weed seeds for self-cultivation and self-consumption. They are only distributed to professionals so that they are the ones that manufacture the herb for the dispensaries or companies that commercialize products with CBD for example.
Having said that, we go with the best American seed banks.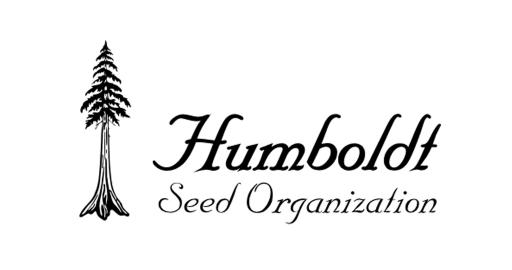 Specialized in the sale of feminized and regular marijuana seeds, its name pays homage to the name of the Californian county in which the company is located. In fact, this is the most important northern area of marijuana cultivation in the country, due to the excellent climate enjoyed in that place.
One of the differences of this bank of seeds compared with others of the country, is that they only cultivate seeds whose genetics is exclusive of the mentioned zone. This is a group of growers who joined together for this purpose and distributed throughout the country, now also in ours. That's why you can find part of their wide variety of seeds in our online store.
L.A. Gelato
Latest generation seeds, produced in collaboration with Sherbinski, the trendy breeder. The best taste of Gelato, in a plant fast, resistant and easy to grow, so it is ideal for growers with little or no experience. The best opportunity to try the cannabis everyone is talking about.
Blue Dream
An American classic, perfect fusion of sativa strain and indica strain that mixes Blueberry with Super Silver Haze, 2 of the most awarded plants of history. From our point of view it is the best version in seed format of this elite clone, very similar in every way.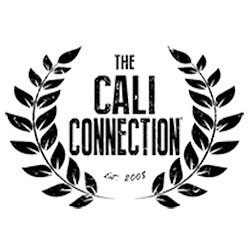 The Cali Connection was founded to provide the best genetics from California, USA. Some of the best breeders in northern and southern California have come together under the Cali Connection umbrella and are eager to share their favorite genes with the rest of the world – they have spent years breeding and cultivating before being able to provide only the best genes.
Original Sour Diesel
For sour lovers, the genuine American taste, the original. A sativa variety with a very special effect, productive and with the biggest calyxes that you can imagine, which together with its low leaf production, gives a very striking look to the flowers. A plant to be cultivated at least once in your life, you won't forget it easily.
Alien OG
The variety Alien OG seems to have come from another planet, with its characteristic morphology and that giant resin covering the buds, extraterrestrial. The version by Cali Connection is a gourmet product, one of the most expert banks in OG could not have a mediocre Alien, and of course if you try this plant you will see that I am not lying.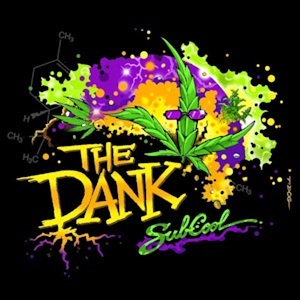 Subcool left us some time ago, but his genetics will never be lost because thanks to brave breeders like him, who put their freedom on the line in the most difficult times, we can enjoy today mythical varieties like the ones that his seed bank still offers based on the west coast of the United States, even though he was from Florida. He started by stabilizing flavors, the lemon with the Jacks Cleaner, the orange with the Agent Orange or the grape with the Grape more recently, and he created some of the tastiest and most powerful varieties nowadays.
Jack The Ripper
Its flagship, a plant that has it all, intense lemony flavor, good resin yield, and above all a very special chemotype, as it is the commercial cannabis variety with the highest THCV content on the market. Very psychoactive effect, long lasting, and with unique medicinal properties.
Pennywise
Variety with a ratio between THC and CBD 1:1 but with more than 10% of both, that is, natural medicine that is also very tasty. It is a combination between Jack the ripper and Harlequin, and contains the best of both parents, so it is also very resinous, fast and with an outstanding bud yield.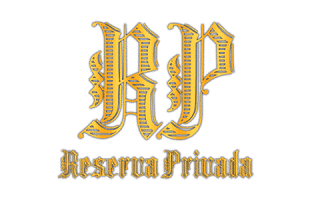 It is a seed bank of DNA Genetics, which has specialized in seeds oriented to medicinal and therapeutic use. In fact, they are authorized to sell marijuana in the dispensaries of medical use. As the name implies, many of these seeds are born in the green pastures of California. Among their products you will always find feminized seeds and regular seeds. The quality of all of them is very high, since a selection of some of the best strains of American seeds has been made.
Tangie
The famous Tangie became famous thanks to the friends of Reserva Privada, and we have to thank them. It is an old selection of California Orange, which they crossed with another Skunk to be able to offer this genetics in seed format. If you have not tried it yet, you are missing the most intense citrus taste of cannabis.
OG Kush
We already know that there are many OG Kush seeds in the market, but the breeders of Reserva Privada and DNA Genetics work with some of the most prestigious original clones, like this selection of OG or Kosher among others. If you were thinking of growing a good Kush, I would try this one if I were you.
📲 Jinxproof Genetics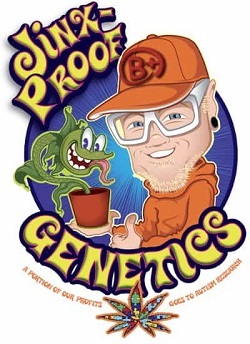 Jinxproof is a well-known breeder who has been growing for over 30 years, and a few years ago he also started as a small company selling regular cannabis seeds in Seattle (Washington). Before that he was working for Subcool, where he created his best known genetics, the 9lb Hammer.
Cookie Puss
From our point of view it is the best Jinxproof strain since the 9lb Hammer. A mix between Platinum Cookies and Cat Piss, intense taste and aroma, rock hard buds and an impressive amount and quality of trichomes.
Safety Meeting
A cross between the Electric Watermelon and the 9lb Hammer that brings together the best features of both parents. Delicious and powerful in equal parts, a worthy heir of the most successful variety of this bank of the North Pacific coast.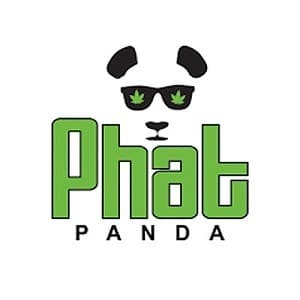 Founded in 2014 by Robert and Katrina McKinley in Spokane, Washington, Phat Panda are industrial cannabis growers who have subsequently launched their own brand of commercial marijuana strain seeds. It started as a small company, which quickly grew to 50 people and now employs over 500 workers. They are in the process of expanding, and will soon be producing in other US states such as California, Oregon, Nevada, Ohio, Michigan, Massachusetts, Arizona, Florida and West Virginia among others.
Wifi
Originally created by OG Raskal from the cross between the Fire OG and The White, Wifi has achieved international fame as one of the best OG Kush phenotypes on the market. Now Phat Panda brings you its own feminized version personally tested by them.
Grease Monkey
Perfect mix between Gorilla Glue#4 and Cookies 'n Cream created by Mike from Exotic Genetix, where all the offspring share the intense flavor of the Glue mixed with Cookies, in mega resinous, sticky and dense buds like few others.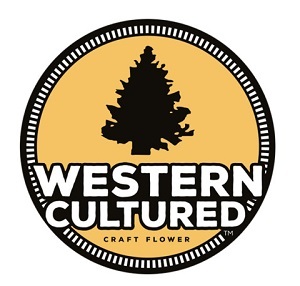 Producers of cannabis seeds and medical cannabis, also located in the state of Washington, more specifically in Arlington, where they have a facility of 400 lights and 4,200 m2 where they are capable of producing more than 40 kilos per month, which are then processed by partner companies that manufacture cartridges for the vaporizer recharge among many other products. Their varieties are more oriented to organoleptic quality than to power.
Kraken Black Pepper
Hybrid that combines Girl Scout Cookies with OG Kush, and stands out especially for its spicy black pepper flavor, its resin-coated buds, good production of buds and terpenes, and a medicinal effect that relieves pain, opens the appetite and induces sleep.
Cascade Connie
An old school indica that fuses the great effect of the mythical G13 with the delicious taste of DNA Genetics' L.A. Confidential. One of the most successful strains from Western Cultured Seeds thanks to its anti-stress and anti-anxiety properties.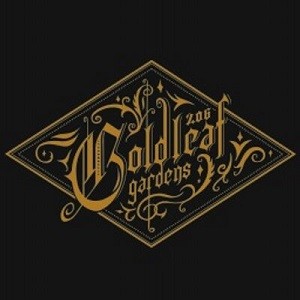 Seed bank on the west coast of the USA known to be one of the most sybaritic in the sector. They take care of every last detail, from the preparation of the organic substrate, the natural care of the plants, the process of harvesting, drying and curing, and above all the subsequent processing, for which they have partnered with Polar Icetracts to create Bubble Hash and Rosin of the highest quality, and with Leira Cannagars for the manufacture of cigars that are sold as a luxury item. With their motto "Growing with Aloha" always ahead, and with the philosophy against pesticides, mineral fertilizers or solvents.
Fire Bubba
Impressive fusion between the White Fire OG and the Bubba Kush, where the qualities of both parents can be appreciated perfectly. Overwhelming power, not suitable for novice users or those with little tolerance. Variety very appreciated by fans of cannabis concentrates.
Vitamin C
If you have vitamin C deficiency try this, it will certainly not improve your test results, but what is clear is that you will not mind, because it will make you happy in any case. Cross between Lemon Skunk and Sour Diesel, citrus flavor and THC content over 20%.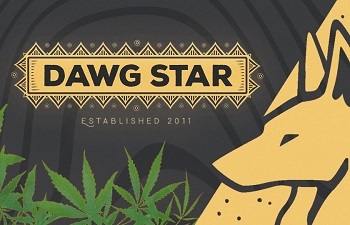 Another large cannabis and seed-producing company in Washington State, in this case from Seattle, where they were the first to get a state license. With a clear philosophy towards natural and sustainable production, and with facilities of 2,300 m2 have managed to get the media attention of the sector worldwide, and now we can enjoy their creations in Europe too thanks to Pevgrow.
Blueberry Cheesecake
Delicious variety mainly indica that contains the intensity of the Cheese but with the fruity tones of the Blueberry, with a very medicinal effect and a striking presence like few others. Quality feminized seeds for demanding users.
Critical Purple Kush
What happens when you bring together the best of America and Europe? Well, that champions like this plant emerge. It has it all: speed, resistance, aroma, effect, production, and the most intense and lasting flavor you can find.
⚠️ Dark Horse Genetics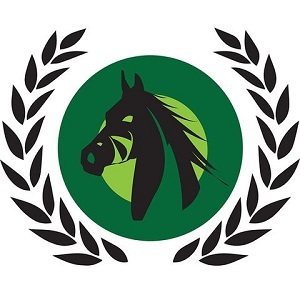 American seed bank based in Denver (Colorado) from where they produce excellent varieties since even before the total legalization of cannabis in this state of the USA. Their genetics are only offered in regular format, and they stand out for having very marked flavors and an effect quality that is not so much based on potency as on effectiveness in treating diseases.
Orange Cream
If you like very tasty varieties you have to try the Orange Cream from this bank, because it's the closest thing to eating a ripe, sweet, citrusy orange with an intensity never seen before, not to mention its euphoric and happy effect.
Double Lemon Pie
Great combination between the Lemon Meringue and the Joe's Lemonade that enhances the Limonene terpenes to another level. The most delicious way to eliminate stress and insomnia among other disorders.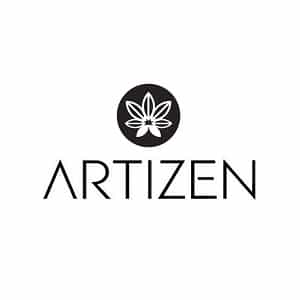 A bank of American origin that is already worldwide thanks to the international fame it has achieved in recent years. Their main aim is to apply the Zen philosophy to everything they do, and of course also to the cultivation, selection and crossing of their favourite varieties, which stand out for their aromas, flavors and power.
Blue Dream
Feminized version of a classic that fuses the best polyhybrids in history, Blueberry and Super Silver Haze. At the time it was said to be the most powerful genetics in the USA, although now it has been surpassed by GMOs and Cookies among others. Sativa effect and fruity taste in a plant with large buds and average flowering time.
Allen Wrench
Crossing that combines the taste of the New York Diesel with the devastating effect of the Trainwreck, leaving a very complete hybrid, as it is quite easy to grow, it doesn't have any problems, it yields very well and produces excellent cannabis extracts.

This is the most famous American autoflowering seed bank in the world. They have specialized in creating automatic versions of the most prestigious elite clones from both the USA and Europe, and now also from South America thanks to their collaborations with growers from many countries. Their varieties are perfect for growers with little experience, as they are very tough and easy to handle.
Zkittlez Auto
An autoflowering and feminized version of one of today's hottest varieties, Zkittlez. You can already enjoy the intense caramel flavor of this variety, but with the advantages of automatic flowering plants.
Gelato Auto
Great breeding work by Fast Buds, who have crossed an elite clone of Gelato with its Girl Scout Cookies Auto to bring the autoflowering genes to the tasty and powerful Gelato of the Cookie Fam. Sweet and fresh taste and a very pleasant relaxing effect.
⭐ Archive Seeds
Founded more than 15 years ago in Washington by ThaDocta, a well-known breeder in the industry forums since the days of Overgrow. This breeder collected original genetics for many years, which he later distributed among trusted friends.
One of the lucky ones was Scott from Rare Dankness, who thanks to the plants he received from ThaDocta was able to found his own seed bank, which is now considered one of the largest in the USA.
Nowadays Archive Seeds is formed by a select group of expert growers who have specialized in selecting excellent clones, which they then turn into seeds so that they can offer them to their customers. Among all of them, the Do-si-dos strain or the Face Off OG stand out, although they are not easy to find. Fortunately, it currently offers direct descendants of them, who maintain the level at the same height, if not even higher.
Dosi Tree
Perfect combination between the Do-si-dos and the Lemon Tree to bring the flavor to the most citrusy side without losing the overwhelming power. This variety is a jewel for fans of cannabis concentrates, which in addition to achieving a maximum return will get a unique quality of terpenes.
Cake Face
The Face Off bx2 is one of the most powerful varieties on the market, and also creates a uniform and very resinous offspring like the Do-si-dos. Here it is crossed with another Cookies, the Animal Mints, so we can expect a polyhybrid only suitable for users with high tolerance to THC.
🚀 Mosca Seeds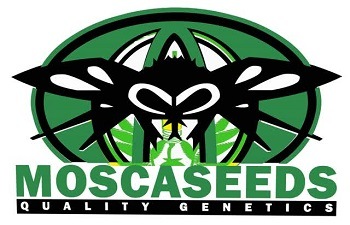 Mosca started in the world almost by chance, he was a friend of Gerrit, the breeder of Magus Genetics, but his intention when he started producing cannabis seeds was not more than to be able to keep in seed format the varieties that he liked the most, among which were the Cinderella 99 from the Grimm brothers, or the Old Time Moonshine by DJ Short. Many years have passed since then, and nowadays Mosca Seeds has a wide catalogue of quality genetics.
Pink Lemon-Aid
It is the variety most recommended by the breeder himself, a cross between Lemon G and Pink 2.0 and a very original work, with a quality analgesic effect, great production and very good taste. Definitely the best breeding from this American weed seed bank.
Legend OGK
Mosca Seeds was only making regular seeds until relatively recently, and when he started feminising in 2017 one of the first varieties he made was this one, the S1 version of one of the best OG Kush clones, the Legend OG.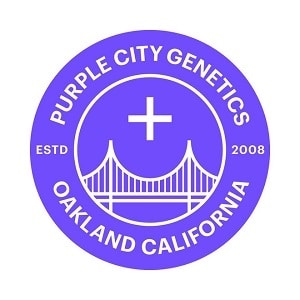 Another American seed bank that comes from California, the birthplace of modern cannabis plant breeding. Purple City Genetics are from Oakland, and have been selecting the best phenotypes they can find, stabilizing their traits and growing them cleanly, without pesticides, organically and in balance with the planet. In Pevgrow we are very proud to offer their genetics, outstanding plants in all aspects, since they only cross elite clones.
Runtz x Strawnana
Runtz is a mix between Gelato and Zkittlez that already stands out for its incredible caramel flavor, its trichome production and its overwhelming power. Crossed with Strawnana, the organoleptic quality is enhanced, leaving it more fruity and intense.
Wedding Cake x F1 Durb x Gushers
Right now they're the best-selling seeds in this American bank. The Wedding Cake may seem unbeatable, but by adding to the equation the elite F1 Durb x Gushers clone has increased the homogeneity of the offspring, fixing the most Cookies traits in all the progeny.
👌 Symbiotic Genetics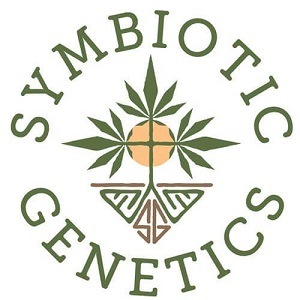 The US seed bank with the greatest projection in recent years. Created by The Village and Budologist, two great growers who achieved worldwide fame thanks to their iconic variety, Purple Punch. The problem with this brand of seeds is the same as that of Seed Junky, that their genetics run out in a very short time, since the demand caused by their fame is increasing, and that is because their strains deserve it. Currently, the descendants of Punch are surpassing the elite clone in quality, another proof of the good work of this company.
Mimosa
Created from the cross between Clementine and Purple Punch, citrus flavor taken to another dimension, with a presence that makes you fall in love at first sight. As with Punch, Mimosa owes much of its fame to the marketing of the Jungle Boys, who have this strain as one of their favourite working tools.
Wedding Crasher
Born from the union of 2 of the most demanded cannabis plants of the moment, Wedding Cake and Purple Punch. Powerful but quality effect, relaxed body and alert mind, with an intense, fruity, earthy taste with thousands of nuances.
⛳ Seed Junky Genetics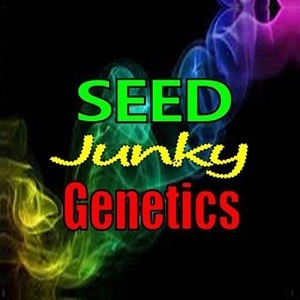 This California seed bank was created by JBezzy, one of the members of the prestigious Cookie Fam, the group of cannabis breeders that has produced more successful varieties in recent years. Seed Junky has extended its fame thanks to the great showcase offered by the Jungle Boys in social networks, where they have raised varieties like their Wedding Cake to the top 3 of the world cannabis ranking. Unfortunately it is very difficult to find seeds from this bank available in Europe, as it would be great to be able to grow your very special selections and crosses.
Animal Mints
Cookies variety taken to its wildest side, extreme density of buds, very little leaf, maximum concentration of resin and a spectacular flavor, not to mention its power. Many famous varieties nowadays carry genes from this strain.
Wedding Cake
No doubt it's the genetics of the moment, originally called Triangle Mints and renamed by the Jungle Boys after discovering in it a vanilla aroma that mixed with the classic touch of Cookies reminds a lot of the wedding cake. This variety is already developing its own cannabis family, quality Cake variations that are spreading almost as fast as its grandmother, Girl Scout Cookies.
📖 Ethos Genetics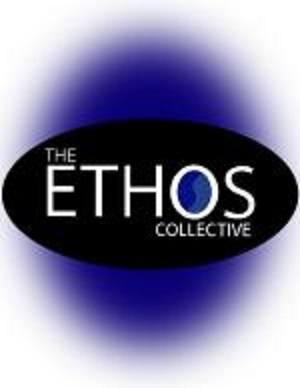 This cannabis gene bank is based in Denver, Colorado, where Colin and his team have created a great company with a very clear philosophy, to offer the best cannabis seeds in the world. To achieve this challenge they use the most advanced technology and the most advanced varieties, applying their extensive knowledge in the cultivation, selection, cross and stabilization of new strains.
Mandarine Cookies
Ethos' most famous variety, simply spectacular, one of the most productive Cookies on the market, with a sweet tangerine flavor and a classic Cookie background. What else could you ask for? Well, it also has beautiful colors and a power that will make even the hardest smokers pale.
Quattro Kush
A 3-way cross of some of the best Kush varieties of all time. Very marked taste of oil with notes of pine and lemon, with a layer of resin that gives it a snowy appearance, and the demolishing effect typical of OG genetics.
✅ Oni Seed Co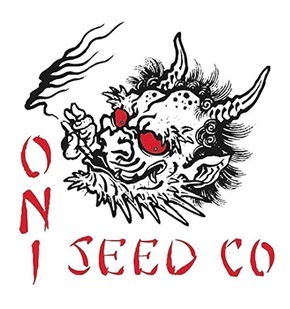 Seed bank born in the United States with the aim of converting into regular and feminized seed all those genetic seeds that contain different flavors and aromas. Always prevailing quality over quantity, Oni Noodles and Harry Palms have brought out some of the most successful varieties in the last 5 years.
Tropicanna Cookies
Its best known variety, champion of several cannabis cups, and widely used in the creation of new polyhybrids. It is a cross between the Girl Scout Cookies and the Tangie, which brings new citrus flavors to the great Cookies family.
Papaya Sorbet
A cross between Oni's Papaya and Sherbinski's Gelato, which enjoys the best characteristics of its progenitors such as frosted buds of resin, intense aroma and taste, good production and above all a quality and long lasting effect.
👾 OG Raskal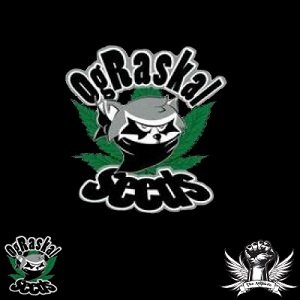 Old school Californian cannabis breeder well known in the industry forums, who has been working with the clone "The White" by Krome for many years, crossing it with other great elite cuttings from USA. His varieties stand out for their exuberant resin yield, taste and psychoactive power.
White Fire OG
Its most famous and awarded variety, a mix between Fire OG and The White, also known as Wifi. This strain reached another dimension when the Jungle Boys chose it to make their first great selection, from which came out the Wifi#43, one of the best elite clones in the USA in recent years.
File Alien Kush
This plant seems to be from a different planet, very showy buds, with a very good calyx-leaf ratio, which facilitates its harvest to a great extent and gives a beautiful appearance to the flowers.
⭐ Esmerald Triangle Seeds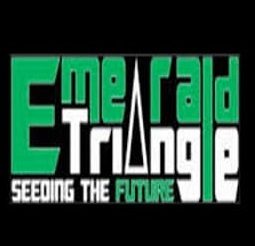 Esmerald Triangle Seeds is the California counties of Humboldt, Trinity and Mendocino. More than half of the marijuana consumed in the United States is produced there. Although currently based in the United Kingdom, the marijuana genetics of this bank are inspired by the place where they were born.
✨ Great Lakes Genetics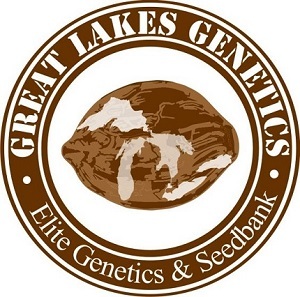 Great Lakes Genetics this Michigan-based seed bank bases its genetics on recognized American varieties.
👌 James Bean Company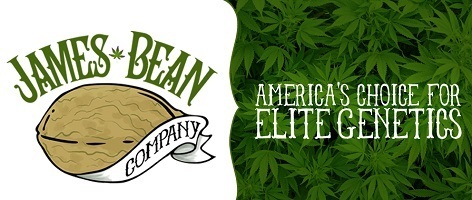 James Bean Company: Their motto is clear: High-quality marijuana genetics. James Bean Company is a small group of reputable breeders who work professionally. Headquartered in the United States, their strains have won numerous cannabis competitions across the country.
☕ Neptune Seed Bank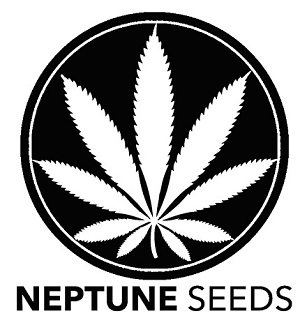 Neptune Seed Bank offers guaranteed seeds at a reasonable price. If you want to buy marijuana seeds of original strains you can visit their website and you will be surprised. This American bank only works with experienced breeders, advocating for stable strains with which breeders work generation after generation.
📖 Oregon Green Seeds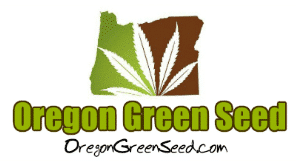 Oregon Green Seeds: Specialized in cannabis strains of high medicinal value, suitable for outdoor cultivation in cold climates.
This small bank produces seeds naturally and organically, its strains are used in research projects by the University of Oregon.
Oregon Green Seed strains are difficult to obtain, they contain genetics planted outdoors in distant North American climates. Growers who have bought their seeds and enjoyed the grass say flowers harvested outdoors are even better than indoors.
➕ South Oregon Seeds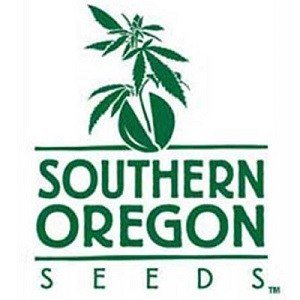 South Oregon Seeds: These Oregon breeders are passionate about cannabis seeds. They have a catalogue of many different strains. You will be surprised with some of their strains.
📲 Bodhi Seeds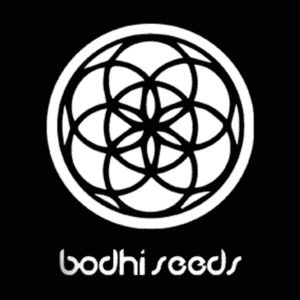 Bodhi Seeds is definitely one of the country's most wanted cannabis seed growers. Known as a family business that uses ecological methods in the production of cannabis seeds, its gene pool contains regular cannabis strains, local strains and genetics with high Cannabidiol (CBD) content.
✅ Cannarado Genetics (Colorado)

The aim of these breeders is to make known to the world the marijuana genetics that are most cultivated in Colorado, his hometown.
Everything begins when 20 years ago after a trip to Amsterdam they bought some seeds of Sensi Seeds (Shiva Shanti) and after crosses and retrocruces they obtained a strong and vigorous plant adapted to the climate.
Today they are proud to offer a catalogue with feminized and regular strains that are born from the crossing between the best local elite clones with the most award-winning plants in Europe and America.
🚀 Compound Genetics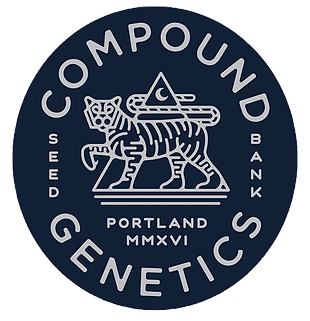 Compound Genetics: was created by two friends and a dream to preserve the essence of the cannabis they love, as well as to seek new expressions. They have been breeding, collecting and cultivating rare genetics for years in an effort to bring the best possible herb to the recreational and medicinal market.
🔥 Exotic Genetix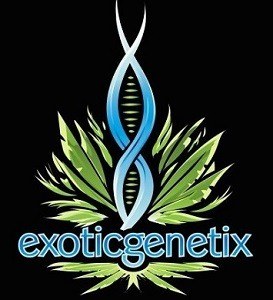 Exotic Genetix: is a Washington-based company that produces original cannabis seeds. Exotic Genetix began in 2008 and has dominated the last decade with some of its varieties. Much of its success is due to its Kimbo Kush and Cookies & Cream.
Exotic Genetix since it was founded has not stopped receiving awards, winning the United States Cup of Cannabis 2014 (Denver) with its Cookies & Cream First prize for Best Hybrid in the country. They also achieved another victory with the best hashish in 2015 at the HTCC So Cal event.
In total this bank has in its showcases 11 victories in the Cannabis Cup in first place, 7 in second place and 4 in third place since year 12, Exotic Genetix shows no signs of stopping.
🎯 Tom Hill Seeds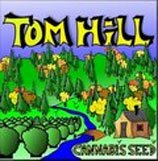 The American marijuana seed bank, Tom Hill Seeds, produces regular marijuana strains, ideal for making your own crosses.
Tom Hill is a geneticist who grew up in northern California and offers hybrid strains or pure varieties of that region.
Regular marijuana seeds Deep Chunk of Tom Hill Seeds DEEP CHUNK, is one of its most recognized seeds, its origin is Afghanistan and is introduced into northern California in the late 1970s.
Flavors range from skunk to Hashy pine, grapefruit, chocolate, coffee.
Another variety of Tom Hill Seeds marijuana to watch out for is "X18". X18 has a Skunk genotype, imported from Pakistan and introduced in Northern California in the 1980s. This indica strain has a taste of sour apple and pear, with a pungent smell.
CANNABIOGEN distributes these delicatessen strains to the most demanding European growers.
✍ Elite 613 Genetics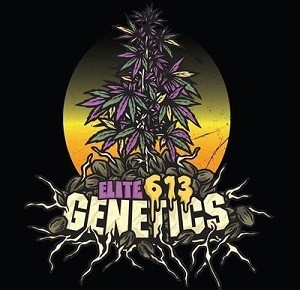 Elite 613 Genetics: This family bank prides itself on having the highest level of quality, with a very exclusive genetics, its seed production is quite handmade.
Elite 613 Genetics is one of the most sought after breeders in the United States today and this is no coincidence.
⚠️ Conclusion
What surprised you the most about the genetics grown by our American friends?
Do you think that there is another american cannabis seed bank missing that you would add?, indicate it to me in a comment.
If you liked the article don't forget to share it?

Alan Martínez Benito
CEO of Pev Grow, expert grower with more than 20 years of experience.
In constant struggle for the regulation of cannabis, mainly in the medicinal field.
See more posts
Landrace Marijuana Strains →