Reading Time
7
minutes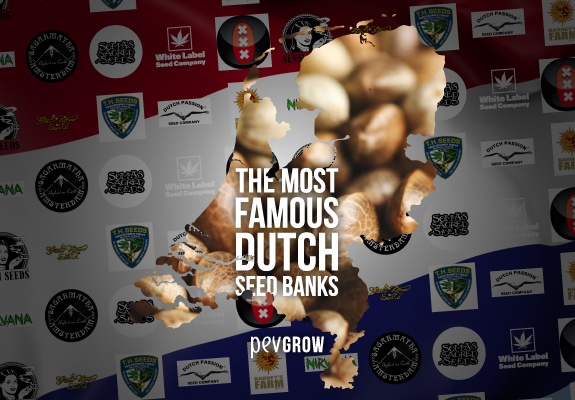 Cannabis lovers owe the Netherlands for having been the pioneers in the legal consumption of marijuana worldwide, which is not bad at all.
Nowadays, there's a lot of controversy due to misinformation on the subject and Dutch seed banks serve as a reference for proper functioning in the sector.
The seed banks in the Netherlands are among the most successful in the world, thanks to the constant study and development of new seed varieties focused on improving product quality and user sensory experience.
Next, we're going to bring you a brief compilation of the most famous existing Dutch cannabis seed banks, so that you know part of their history and relevance within the great variety of seed banks that exist worldwide right now.
Note: at the end of the post we clear up some doubts about how to order seeds from the Central Bank of marijuana in Holland and about whether it's possible to bring seeds from Amsterdam to Spain. If you're interested, stay with us.
Sensi Seeds

Sensi Seed Bank is possibly the largest cannabis seed bank in the world. This company was founded in 1985 by Ben Dronkers, who founded the Hash, Marijuana and Hemp Museum in Amsterdam.
Among the Dutch seed banks, Sensi Seeds is one of the most recognized not only in Europe, but worldwide.
An organization born to revolutionize the sector and, nowadays, one of the most renowned worldwide, due to the fervor they have in carrying out their research, which has allowed them to win various cups and awards worldwide.
Their most important commitment is with those people who need cannabis varieties for medicinal and therapeutic purposes. Among its most recognized and award-winning varieties you can find the following:
– Skunk #1 by Sensi Seeds: more than a decade in the cannabis market. This is a feat that has endured over time and that few varieties of marijuana can match. After all that time it's still at its peak, being one of the favorites of consumers by far.
– Ruderalis Índica by Sensi Seeds: with its high degree of CBD and low THC, it's one of the best cannabis varieties for medicinal uses, since it doesn't produce too many euphoric effects.
Green House Seeds

Do you know which Dutch seed bank has won the most Cannabis Cups? 🏆 Green House Seeds has 34 Times Cannabis Cups on their window display, 19 Highlife Cups and many other national and international awards that guarantee the quality of their varieties.
Their headquarters is in Amsterdam, from where they have made very important contributions with their varieties of medical marijuana.
They've specialized in developing varieties of autoflowering, regular and feminized seeds. Their colored seeds, developed in 2008, are famous. The success of their indica and sativa mix packs is also renowned.
They have a great variety of seeds, so on this occasion we will highlight for you the best known and sought after:
– Sativa Super Lemon Haze of Green House: lemon-scented marijuana? That's the most characteristic property of this cannabis strain, whose flavor also has that particularity. Parallelly, they have developed flavors of grapefruit, lime and other fruits. With this seed they won the "best strain of the High Times Cannabis Cup 2008" award.
– White Widow by Green House: it's a cross between a South Indian indica and a Brazilian sativa variety. Its high resin content makes it ideal for extractions and medicinal purposes.
– Super Silver Haze of Green House: it's one of the specialties of the house, a high quality seed with excellent effects, both recreational and medicinal. It is appetite stimulating and very effective against pain.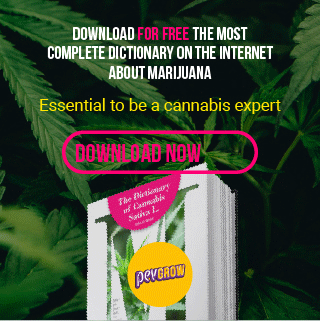 Free Download
Cannabis Dictionary
2023 Edition
Insert a correct email address
You must accept the privacy policy
SITE OF SHOPS ONLINE S.R.L with CIF: B98262777 and address for notifications in C/ VEREDA MAS DE TOUS Nº 22 LOCAL C, 46185 LA POBLA DE VALLBONA, VALENCIA, Phone: 961658271 Email: customer(at)pevgrow.com
At the name of Consulting we process the information you give us in order to provide the requested service, perform the billing of the same. The data provided will be kept as long as the business relationship is maintained or for the years necessary to comply with legal obligations. The data will not be transferred to third parties except in cases where there is a legal obligation. You have the right to obtain confirmation as to whether SITE OF SHOPS ONLINE S.R.L. is processing your personal data and therefore you have the right to access your personal data, rectify inaccurate data or request its removal when the data is no longer necessary
TH Seeds

TH Seeds is one of the most renowned Dutch seed banks. Its motto is "Protect genetics and serve humanity", and we must say that they fulfill it with careful passion.
They were the pioneers in introducing species that weren't well known in Europe, especially from the United States. They specialize in feminized and regular seeds.
They have proposed to isolate and stabilize the genetics of quality seeds that come from the United States and other parts of the world.
One of their best-known varieties is the Indica Bubblegum, which produces a large amount of quality resin and is the favorite of many producers because of the reliable features of their strains..
Dutch Passion

This is one of the best Dutch seed banks. It was founded in 1987 in Amsterdam and has the merit of being the first in history to develop feminized cannabis seeds.
They're characterized for not relying on the many awards they obtained, but are constantly innovating and creating new varieties and improvements in their products. Dutch Passion, always thinking about their customers.
They are genuine representatives of the "Dutch passion" because of the production and development of quality seeds, that's why they receive such wide preference among growers.
Their researchers on genetics controls of the different strains have allowed them to develop very famous seeds, like the Think Different, a self-flowering strain that can be cultivated indoors or outdoors.
Barney's Farm

When looking for Dutch marijuana seed banks, Barney's Farm is quite a reference. Founded in the 1980s, their specialty is the crossing of various seeds, which has allowed them to discover new products for the consumers' delight.
Among the varieties developed by Barney's Farm that have earned them the preference of growers, we can name the following:
– Utopia Haze of Barney's Farm: this variety won first prize in the 2008 High Times Cannabis Cup, as the best sativa seed. Developing this excellence took three years of hard dedication and studies.
– Vanilla Kush of Barney's Farm: this is the 2009 Cannabis Cup winning seed. With a scent reminiscent of vanilla and lavender with a touch of lemon and orange, it's a delicious variety widely used for therapeutic purposes against muscle pain.
Nirvana Seeds

Nirvana Seeds, another Dutch seed bank that came to life in the 80s thanks to the experience of its founder in Positronics, it is the most famous grow shop in Amsterdam. Although you should know that his store didn't officially open in Holland until 1995.
They have a wide variety of hemp products and their hybrid cannabis seeds are of excellent quality. Among its most outstanding products we can name Jock Horror (Nirvana) feminized, Haze 1 feminized, Wonder Woman feminized, Auto Bubblelicious feminized, etc.
Sagarmatha Seeds

Sagarmatha Seeds is a Dutch bank that was created in the 90s with the boom of the tulips grow shop in the country. They've specialized in self-flowering strains, although their feminized seeds are recognized for their excellent quality.
Among the varieties of Sagarmatha Seeds we can name AK-48 feminized, Blueberry Bud feminized, Purple Pinecone feminized, etc.
Soma Seeds

What better founder of a seed bank in Holland than a Rastafarian. That's Soma, the founder of Soma Seeds, who since the 70s learned how to grow his own marijuana and, today, his seed bank is recognized among the best in Holland.
Soma has a philosophy of life focused on what is natural and this is reflected in the seeds they offer to the public. The sensory experience they offer is so delicious you have to try them.
The varieties available to the cannabis world of Soma Seeds are the following: Amnesia Haze feminized, Buddha's Sister feminized, Somango feminized, NYC Diesel feminized and SomaRi feminized.
White Label

Sensi Seeds founded White Label with the goal of offering a low cost alternative for consumers and growers. They needed an option that would allow them to lower the huge inventory of the seeds produced.
Those seeds that have been in stock for longer than normal are taken to White Label where they're offered to the public so that they have access to high quality marijuana at a lower cost.
This bank is an excellent option to access excellent varieties developed by Sensi Seeds at bargain prices.
For example, in White Label by Sensi Seeds you can get feminized cannabis strains such as White Label Skunk #1 (the original, sold as surplus), White Label Super Skunk (same as the previous one), White Label White Skunk and many other quality seeds.
Serious Seeds

In 1994, a young biology professor named Simon decided to create his own marijuana seed bank in the Netherlands after returning from a trip to Africa where he fell in love with cannabis.
From then on he put himself into making genetic crosses with the purpose of creating increasingly better, more resistant varieties of marijuana that offer the maximum sensation to the users.
Serious Seeds has been repeatedly awarded thanks to varieties such as its famous Double Dutch and Warlock. We can also name other outstanding varieties such as AK-47, Chronic, White Russian or Kali Mist, among many others.
So far we've made a selection for you where you will surely have found the best Dutch seed bank adapted to your taste, something that's an achievement if we consider the high quality of the banks from Holland. Of course, there are many more, for example, the Royal Queen Seeds that also deserves to be on this list.
How to buy seeds from Dutch banks?
Many people ask how to order seeds from the marijuana central bank in the Netherlands, something that may be too broad a question.
We say this because there really isn't something like a "marijuana central bank", there are these Dutch seed banks where you can request your seeds in person, buy online at their official websites or at other online distribution stores such as PEV Grow.
But, before making your purchase, remember to verify if they ship to other countries, in case you live outside the Netherlands.
Now, regarding the question of bringing seeds from Amsterdam to Spain, it's convenient that you know that, contrary to what most people believe, selling marijuana to certain countries is illegal in Holland.
Its consumption and planting are regulated by the state, but shipping marijuana in an airplane or other means to get it out of the country is not allowed.
Conclusion
The Netherlands is not a quintessential farming country, but tulips and marijuana are an honorable exception. From the latter we can say that the production of feminized, self-flowering and hybrid seeds is high quality thanks to the healthy competition among the Dutch seed banks.
This is how they've come to have great specialists in the creation and development of new cannabis varieties, which compete with the best in the world. Or maybe it's the world that competes against the best in Holland?.🤔
Whatever it may be, we're facing experience founded on technology, innovation and love for the development of the cannabis sector, which has so many followers worldwide.
Marijuana has been crucified everywhere, but Dutch seed banks, and the inhabitants of this country in particular, have helped clear its image by showing the world the healing and medicinal potential of cannabis.
Today we know, thanks to seed banks and grow shop initiatives in the Netherlands, that this weed is beneficial in many ways both for healthy recreation and for improving people's health.
We hope that you liked all the information in this article and it allows you to get to know which are the main Dutch cannabis seed banks that exist today.
In your case, how did it go when you tried the Dutch cannabis seed banks? We would love your opinion about it, especially what has been the marijuana variety that you liked the most and why.
Don't be a killjoy and share your experience in the comments !👉
If you liked this information, we thank you very much for sharing it on your social networks. We're sure that someone else will benefit from it and you'll be helping to spread the benefits of the best Dutch cannabis banks. From our part we can only tell you… thank you very much!.

Alan Martínez Benito
CEO of Pev Grow, expert grower with more than 20 years of experience.
In constant struggle for the regulation of cannabis, mainly in the medicinal field.
See more posts
Die besten Skunk-Sorten aller Zeiten →