Spanish seed banks marijuana
0
523
[Total: 5 Average: 2.4/5]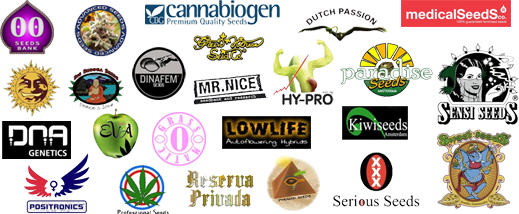 An increasing number of Spanish companies engaged in the manufacture and sale of cannabis seeds is higher. And increasing interest in them and its products throughout the world, certainly the quality of these seeds, and its unbeatable price.
For years, the kings in sales and production of cannabis seeds were companies that were in the Netherlands, which is not surprising considering how advanced is the country in legal matters in which the consumption of marijuana refers. However, the climate, soil and professionalism of Spanish workers in the sector have made ​​companies in our country are engaged in these activities, today occupy positions in the world market reference.
So today we dedicate this post to those Spanish seed banks that are reference, not only nationally, but also internationally and whose seeds or results thereof converted into plants have won many competitions of marijuana, including the Cannabis Cup.
Seed banks whose products, of course, you will find at in our growshop in valencia and online, with all the necessary information on these locally produced products with excellent taste, aroma, quality, performance and resistance of plants as well as various effects, some of them, aimed at medical use. We begin!
Founded in 2005 and headquartered in Gipuzkoa, this seed bank works worldwide and is responsible for us to enjoy incredible success seeds as Critical + , California Hasplant or White Widow, among others.
What began as a seed bank specialized in feminized seeds, today produces and sells autoflowering seeds and for medical use. Thanks to years of work and research, as well as a team that puts great hope in their daily work, Dinafem Seeds has managed to win numerous awards worldwide and a leading position in terms of international seed banks are concerned.
Its seeds enjoy high quality, hence from Piensa En Verde fully trust them. Some of the seeds you can find in our online and store belong to Dinafem Seeds are, among others: Original Amnesia, feminized seed and for rapid and high production, hydroponic cultivation is recommended, as the method in which higher results available. The effect of this plant is brutal and you need to treat it with care and take it with head, because it can cause momentary loss of memory, Moby Dick, with aromas of pine wood, thanks to plant these seeds is obtained has a psychoactive effect very high, having a high THC. A therapeutically, it is used to eating disorders because it gives very hungry. Note that this is a very mold resistant plant, which will have no trouble being cultivated in humid and cold climates, White Cheese Auto is the result of crossing two indica (White Widow and Cheese autoflowering). Thanks to its story high-rise, very resinous buds with beautiful and sweet cheese flavor and aroma is obtained.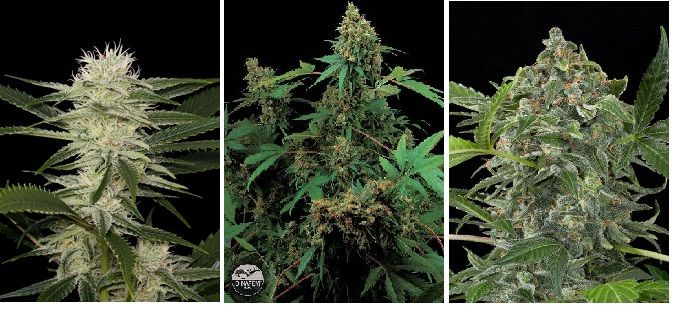 As its name suggests, it is a seeds bank whose products have a sweet aroma and taste very nice, not at all cloying. Founded in 2005, like the previous national seeds bank said, the company is characterized by producing seeds feminized and autoflowering type and are in constant innovation and research. In fact, it was the hard work for years, which has led them to take, today, an important place among seeds banks worldwide.
All seeds can be grown both indoors and outdoors, they are easy to grow and very productive. Similarly, it should be noted that sell packs of 2/3 seeds with different types so that they can achieve, with a single custom, different flavors and varieties.
Some of the seeds that you find in Piensa En Verde belonging to the seeds bank include the following: Big Devil XL, it is resulting hybrid crossing Big Devil # 2 with a Jack Herer autoflowering, from the R + D of Sweet Seeds. It produces abundant branches and higher plants, heavily loaded resin buds beautiful and pleasant lemon scent, Cream Caramel, one of the most recognized varieties of seeds bank, plants produce large, resinous buds. Its flowering is fast and its effect is strong, so use to beginners is not recommended in the world of cannabis; Green Poison, high production and rapid and vigorous growth, this is a feminized seeds easy to grow and fast-flowering. The flavor and aroma of the plants resulting from these seeds is intense and prolonged, reminding fruits and flowers. It is an ideal for growing in humid areas, supporting good mold that usually occurs in the places mentioned plant.

Created in 2004, based in L'Hospitalet (Barcelona), specialized in the production of quality seeds feminized and rapid growth, at very affordable prices for all budgets. Further emphasizes the remarkable results thereof, along with its exquisite and varied aromas and flavors, resulting from single seeds, which only find this seeds bank and can be purchased through Piensa En Verde. There are numerous seeds that can find in our online store, which also have been awarded in national and international competitions, why this Spanish seeds bank is now known worldwide.
Some of the varieties of this bank that you can find in Piensa En Verde include the following: Jamaican Dream, winner of several awards, among others, the first since 2011 in Resin beautiful flower, as well as first prize in Slovakia Cup in 2014, is a seed that results in a strong plant can be grown both indoors and outdoors and having the shape of a Christmas tree. Its cultivation is easy and fast flowering. Its smell reminds lime and pine. It produces a feeling of joy in the person tested; Pink Plant, resulting in strong structure plants, fast growing and rather high. Its buds are dense and loaded with resin. Its taste is fresh, reminding the loquat and eucalyptus. By having a pleasant smell and not very strong, it is ideal for growing in places where the smell of the same plant can be a problem. Its psychoactive effect is strong and relaxing; Black Dream, Spananbis presented in 2015, is a seed with results, as the experts say, exceptional, fast-growing, which serves both indoor and outdoor culture.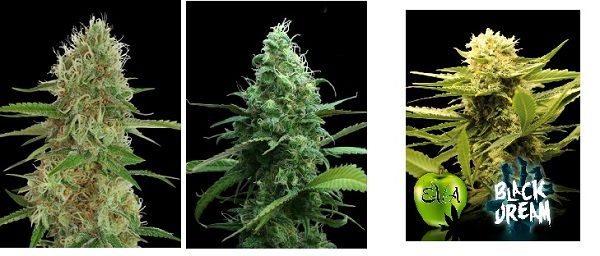 Enigmatic and a logo representing the ancient Egyptian pyramids, many names are the seeds of this Spanish seeds bank which is called the pharaohs of ancient Egypt that glorious era. Based in L'Hospitalet de Llobregat (Barcelona) this seeds bank specializing in autoflowering and feminized seeds and have gone through extensive quality processes. What has earned them high on the banks of seeds place, not only nationally, but also globally. Much of its products you can find them in Piensa En Verde.
Some of its best-selling seeds, include the following: Super Hash Auto, its seeds result in very productive and easy to grow, quick flowering and flavored Moroccan hashish plants, something no other. This is a type of plant that is widely used in medical therapies for patients relax and also by farmers, for extraction of pollen, Blue Pyramid, feminized seed type resulting plants with big buds of resin, ideal for therapeutic use, thanks to its relaxing effect. Its taste is sweet and fruity. You can grow indoors, and outdoors; Nefertiti Auto of autoflowering type, can be grown both indoors and outdoors. Sativa phenotype, its flavor and aromas are reminiscent of Haze.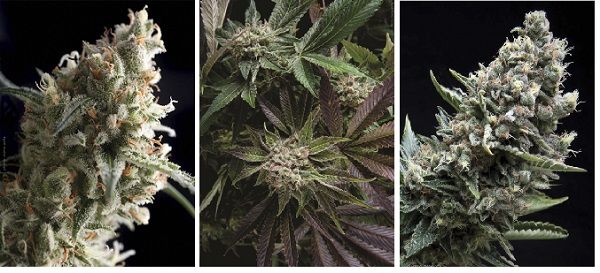 By Noelia Jiménez, Team Piensa En Verde