Oreoz is a variety of marijuana that emerged in Michigan (United States) a few years ago, and little by little it has been gaining a foothold in the disputed cannabis seed market thanks to its striking presence, intense aroma and flavor, and above all all for a type of effect that is very appropriate for both therapeutic consumers and those seeking to place themselves at a maximum level. It is also known by the name Oreo Cookies, Oreoz Cookies, or even Oreos, and if you already knew this weed, you are surely wanting to grow the seeds, and if you did not know it, here we are going to review the Oreoz variety to get to know it in depth.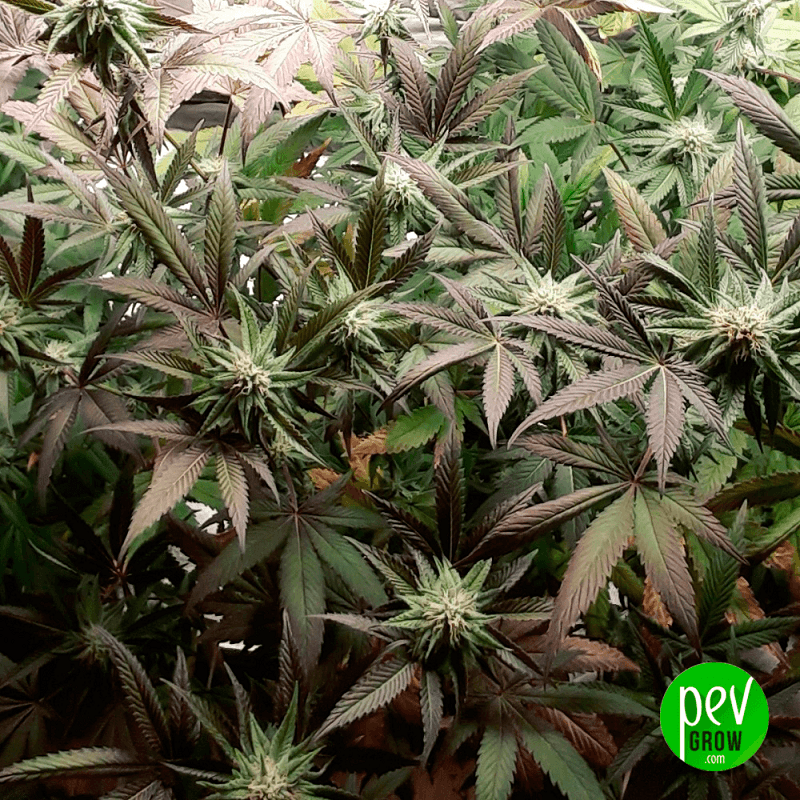 Genetics that make up the Oreoz cannabis strain
The mainstay of this strain is Exotic Genetix's acclaimed Cookies & Cream, a work bred from Starfighter and a great example of the famous Cookies family. The actual crossing of the Oreoz strain is not known, as its 3rd Coast breeders have wanted to keep the partner with whom they combined Cookies & Cream a secret, calling it the Secret Weapon. Based on its main characteristics, we can say that it is a very special, mostly indica polyhybrid.
What is the Oreoz variety like?
I said that its features invite us to think that it is an indica variety because it remains fairly low and compact until it starts to flower, the leaflets of its leaves are quite wide, the buds are very dense, and its flowering time is not very long length. It also has sativa qualities like the profuse branching, the distance between its nodes or the most psychoactive part of its effect. The appearance of the flowers is totally hypnotic, with almost black purple tones in some phenotypes that contrast very well with the bright white color of the trichomes that bathe the buds in their entirety. There is also another phenotype that stays green and has orange pistils, but it is a bright shade of green that looks like neon.
Cultivation information for the Oreoz marijuana strain
If you have grown any variety or cross of Girl Scout Cookies, you will know that it is not very difficult to get an excellent harvest, but if you have not done it before, do not worry because they are seeds suitable for anyone. In indoor cultivation you can take advantage of its large number of branches to make a SCROG with 9 plants/m2, since from our point of view it is the most interesting because this strain concentrates a good part of its yield in the upper tips, and the mesh of SCROG can be helpful. The seeds can be germinated in pots with a capacity of 3 litres, with an aerated substrate so that the root system can develop without problems and in this way nothing prevents its powerful rate of growth. It is important that you know that during the pre-flowering Oreoz give a good growth spurt, so 4 weeks of vegetative growth is enough to occupy the entire cultivation space. A first apical pruning can be done on the fourth node, and another later on the secondary branches a week or 10 days later. About 3 or 4 days before changing the photoperiod, you can transplant them into 11-litre pots so that they do not lack substrate during flowering.
Growing outdoors is even easier, because nature takes care of providing everything the plants need. If you germinate the seeds in early or mid-spring, you have the possibility of cutting the plants to be able to select the best phenotypes and keep them as a mother plant, since making a monoculture of clones of the Oreoz variety is more practical because they all grow the same, eat the same, and mature at the same time. The branchy, malleable structure of these plants lends itself well to low-stress training (LST) so you can shape them to your liking. To achieve the highest possible yield, 2 factors must be taken into account, a lot of substrate and a lot of light, and for this reason it is recommended to plant in pots of more than 40 liters or better still in mother soil directly. The density and hardness of the Oreoz buds is one of its best features, but it can also be dangerous in the case of getting wet because it can lead to the appearance of fungi, so it is best to monitor from mid-flowering to protect the plants in the event that it is necessary.
Flowering time of the Oreoz variety
As it is a polyhybrid, some specimens mature before others, as is the case with the vast majority of commercial seeds today. That is why I told you before that selecting a mother plant can be very interesting when making monocultures of identical clones. Their flowering period indoors usually ranges between 9 and 10 weeks, and outdoors they are harvested during the first half of October in the northern hemisphere. In the southern hemisphere, the harvest usually arrives at the beginning of April.
Weed production of the Oreoz variety
The production of buds is medium/high, and in an indoor crop with powerful lights it can be between 400 and 500 grams/m2. In outdoor cultivation it can be much higher, especially if it is transplanted into the ground in mid-spring so that they have enough time to develop to their full potential. In this case, each plant can give more than 600 grams dry perfectly. Another thing is the resin yield, and here it is possible that we are talking about the most productive variety in that sense, to the point that a gram of Oreoz bud can contain more trichomes than 2 grams of another variety, so it is not you need to add a lot of cannabis to your bong or cigar to fully feel its effects. The maximum production of the Oreoz variety that we have seen to date is 525 grams/m2 in indoor cultivation, and 780 grams from a single plant outdoors.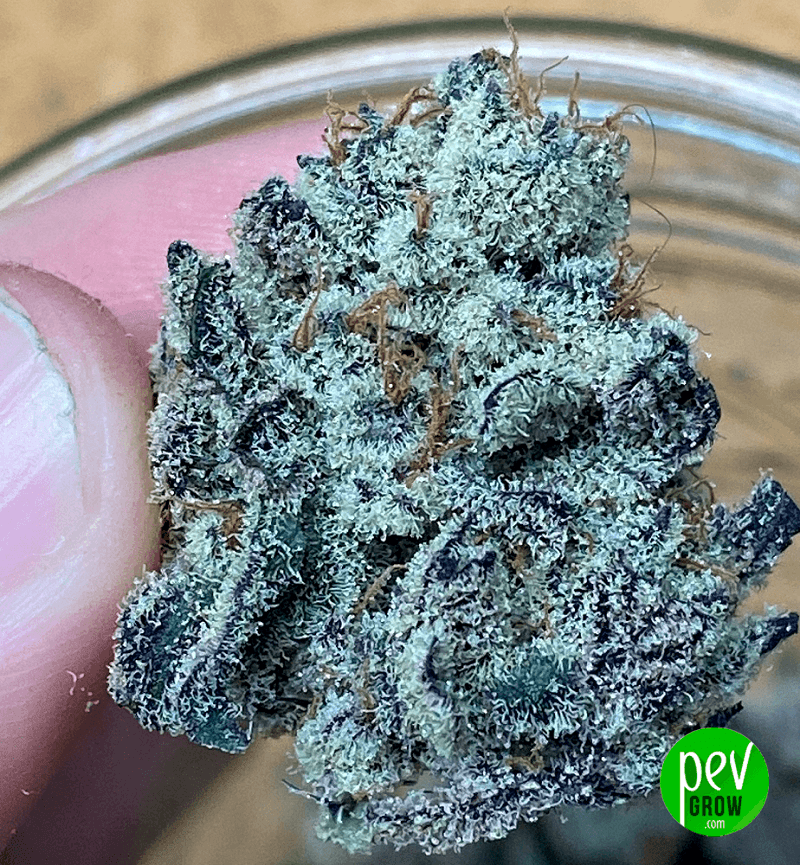 Aroma and flavor of the Oreoz variety
The truth is that the name comes to mind, because its sweet aroma is reminiscent of cookies with cream from the Oreo brand, a scent that permeates like few others when fresh and increases as the flowers mature. After drying, it doesn't smell as much until you break a bud and it gives off a kind of terpene explosion where Chem touches are incorporated into the soft sweetness of the Cookies. The flavor is something you don't expect due to its originality and definition, chocolate, mint, vanilla, and gaseous notes similar to those of the Diesel variety.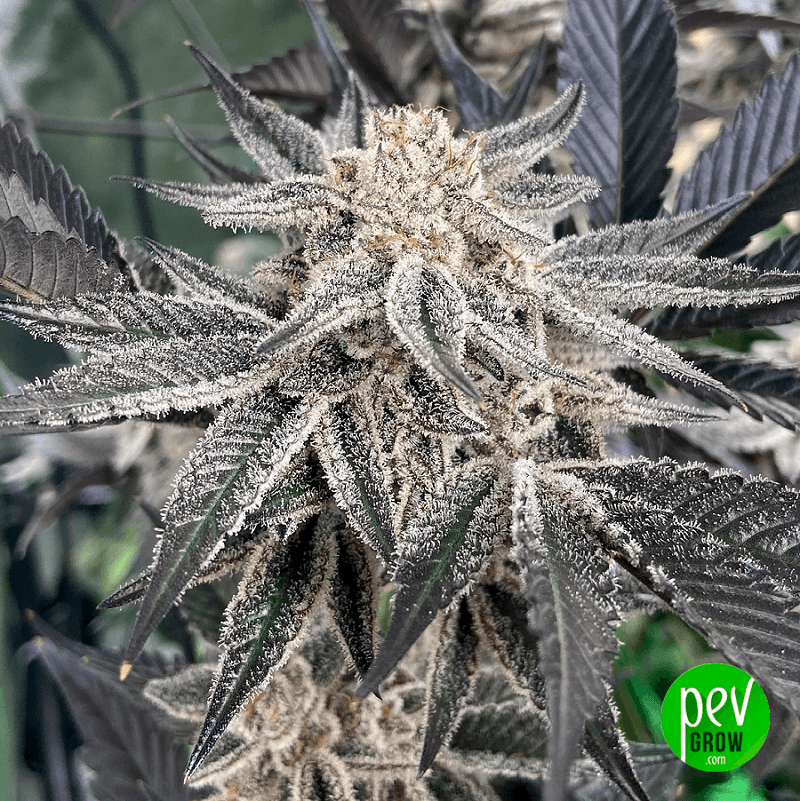 Effects of the Oreoz variety
If you have a high tolerance for powerful cannabis you will love the effect of this herb, otherwise I advise you to go little by little because as I said before, a very small amount of Oreoz is enough to be subjected to its extreme potency. It is a very noticeable instant high, the kind that feels like a shiver runs through your body until it reaches your brain, where it expands to unsuspected limits. The initial euphoria gives way to a great muscular relaxation that can be very positive to treat pain, tension or other physical problems. The THC level of the Oreoz variety moves between 24% and 28%, without a doubt one of the highest at the moment, and this, combined with the large amount of terpenes and flavonoids it contains, makes its chemotype one of the more complete to treat many types of diseases.
Seeds for sale of the Oreoz variety from Spain Bulk Seeds
Now that you are picturing yourself tasting a smooth smoke flavored with chocolate cookies and cream, and starting to feel the high and enjoy its powerful effect, you are surely wondering… Are there any seeds of this strain? What is the price of the Oreoz variety? Where can I get it? Well, I have very good news for you, because at Pevgrow we have Oreoz feminized seeds from the Spain Bulk Seeds bank at the best price you can find, and this is not just saying something, because if you find them cheaper in any other grow shop we will refund your triple the difference, just as you hear it.
Frequent questions
What variety is Oreoz?
It is a very special cannabis strain for all the qualities it brings together, where its creamy chocolate, mint and vanilla flavor stands out with subtle notes of Diesel, its exorbitant amount of resin, and above all for its extraordinary potency boosted by a THC content. that is only available to a select few. This variety was created in Michigan, but now thanks to Spain Bulk Seeds we can enjoy it in easy-to-grow feminized seed format.
Is the Oreoz strain indica or sativa?
It's a mostly indica polyhybrid, but it's not one that gives you a leverage effect or puts you to sleep in a few minutes. Its high level of THC facilitates a very intense psychoactivity, so much so that at first it elevates you like sativas to the point of seeming to have no ceiling, but always keeping the body totally relaxed. From our point of view, it is an ideal effect to disconnect on those days when you end up very tired from work, since it is perfect to escape from problems or recurring negative thoughts of life in general.
You may also be interested in: