100 day satisfaction guarantee
Discreet delivery worldwide
Unlimited cash on delivery
Description
Play Text to Audio
You can now find at the best price the new Auto Dos Si Dos CBD from Spanish Seeds. Only available in bulk seed format! With a high genetic ancestry, daughter of a Face Off and a Girl Scout Cookies, which have been combined with a ruderalis and a variety with high CBD values, getting a 1:1 balance between THC:CBD.
What is Auto Dos Si Dos CBD plant like?
This mostly Indica variety of shrub structure has many branches at the base that usually shorten as they reach the tip, giving them that typical Christmas tree shape. It is easy to handle and very simple to grow, it adapts without problems to any medium and offers very remarkable results.
What does Auto Dos Si Dos CBD taste like?
The organoleptic properties of this weed are a dream come true for every self-respecting cannabis lover, its combination of sweet, earthy and spicy nuances. It's magnificent!
What effect does Auto Dos Si Dos CBD have?
The high it causes is balanced, as its high levels of CBD eclipse the side effects provided by THC, so it is medically highly valued for its analgesic and anti-inflammatory properties.
How do you plant Auto Dos Si Dos CBD?
In indoor crops, it is a plant easy to grow and with little is able to give quite, although what is essential is the installation of a powerful lamp, with a HPS with 600w and a cooltube reflector will get a habitat and a power that will make it feel under full summer sun. With 2.9 US gal (11 litre) pots you will be able to place up to 9 plants per 3x3ft (m2).
In outdoor crops, it is best to plant it at the end of May to take full advantage of the extra hour of sunlight provided by the summer season, which is precisely what this little girl likes best. I have planted it directly in a 5.3 US gal (20 litre) pot, with Top Crop's Heavy Mix, which is loaded with nutrients to face the growing stage without deficiencies. In flowering, you can give it a boost with BioNova's Autoflowering SuperMix.
What is the production of Auto Dos Si Dos CBD?
The yields under the lights are very good. Outdoors, it is capable of giving away between 2.47 and 10.6 oz (70-300 grams) per plant.
Auto Dos Si Dos CBD from Spanish Seeds, High quality bulk seeds! Powerful effect and easy to grow, Now available at PevGrow!
Data sheet and characteristics
| | | |
| --- | --- | --- |
| Type: | | Bulk |
| Banks: | | Spain Bulk Seeds |
| Genetics: | | Face Off OG x Girl Scout Cookies |
| Phenotype: | | Dominant Indica |
| Indoor production: | | High |
| Outdoor production: | | 2.47-10.6 oz/plant |
| Indoor height: | | Medium |
| Crop cycle since germination: | | 10-11 weeks |
| THC: | | 7% |
| CBD: | | 7% |
Opinions and doubts about Auto Dos Si Dos CBD
Leave us your opinion or ask us any questions you have about this seed and participate in the raffle!
Among all those who comment or send us your questions, there will be a monthly raffle for a €50 voucher for your purchases at Pevgrow. What are you waiting for? Write us and participate!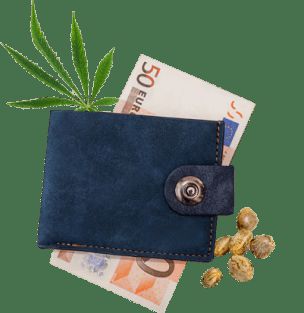 Customer reviews Auto Dos Si Dos CBD