100 day satisfaction guarantee
Discreet delivery worldwide
Unlimited cash on delivery
Description
Play Text to Audio
Feminized cannabis seeds
Green Love Potion of bank Samsara Seeds.
Green Love Potion blends the most refined genetics of the world. Indic Northern Lights, Ortega, Hash Plant and Afghan qualities mix with the best Sativa of Hawaii, Corea and USA. Thanks to this it meets all requirements of both: the fresh and sybarite growers. It gives compact buds, easy to shape and covered with resin that would transform them into a deep purple colour and absolute embracing fragrance that reminds us of mint and lavender. This purple mid-high lady stands out for its black and green leaves, unique taste and great productivity.
Bank: SAMSARA SEEDS
Sex: Feminized
Way of cropping: Ind/Out
Genotype: Black Domina x Lavender
Phenotype: 80% indica /20% sativa
High: 90
Wide:
Growing time: 3 to 4 weeks
Harvest time: from 45 to 55
Resistance to mushrooms: Medium
Resistance to plague: Low
Irrigation tolerancy: Medium
Yield: 500-800 gr/m2 indoor/outdoor
Medicinal value: Very high
Smell: High
Flavour: Sweet fruit
Effects: Introspective
THC Level: Not specified
We remind our customers residing in France that cannabis seeds not listed in the European Community catalogue are products intended for genetic conservation and collecting, but not for cultivation. It is strictly forbidden to germinate them on French territory, except for those authorised by the European Union. We advise our customers not to violate the law in any way and we cannot be held responsible for their use.
Data sheet and characteristics
Type:
Feminized
Banks:
Samsara Seeds
Genetics:
Afghani
Black Domina X Lavender
Black Domina X Lavender
Phenotype:
80% indica / 20% sativa
80% indica / 20% sativa
Indoor production:
500-800 gr/m2
500-800 gr/m2
Outdoor height:
90 cm
90 cm
Crop cycle since germination:
10-11 weeks
10-11 weeks
Indoor flowering period:
From 45 to 55 days
From 45 to 55 days
Features:
High Yielding
Indica seeds
Weather:
Sunny / Mediterranean
Effects:
Medicinal
THC:
Not specified
Not specified
Flavor and aroma:
Fruity
Lavender
Opinions and doubts about Green Love Potion
Leave us your opinion or ask us any questions you have about this seed and participate in the raffle!
Among all those who comment or send us your questions, there will be a monthly raffle for a €50 voucher for your purchases at Pevgrow. What are you waiting for? Write us and participate!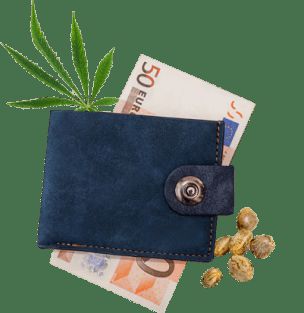 Customer reviews Green Love Potion